Feels like we're spending all our time in the yard, with not much to show for it. We're tidying before the winter, and removing way more than we're adding. This means plenty of action for my new toy –a reciprocating saw. There used to be a bush here…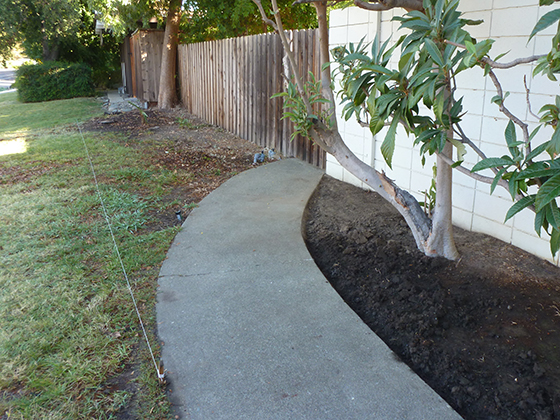 …but I got rid. And we stringed-off this section, to signal our intent. Hopefully people will realize we are at least planning to improve things. The front lawn is shot. We've mowed, edged and seeded, hoping it will be better by spring. But we'll probably need to re-sod.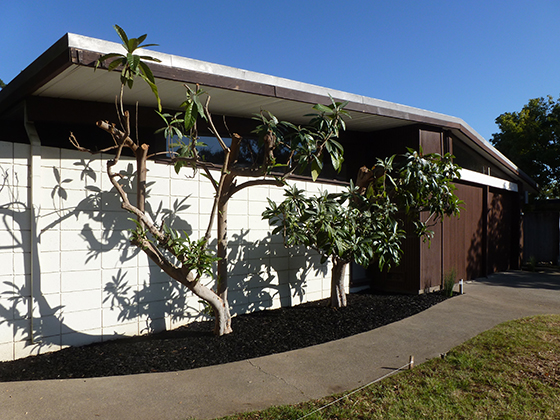 We dug-over the area by our wall (above), removing plenty of roots, and adding more black bark –this will be replaced with pebbles or crushed stone at some point. We'll keep the trees for now. Our neighbor says they're Loquat. No such fate for these two…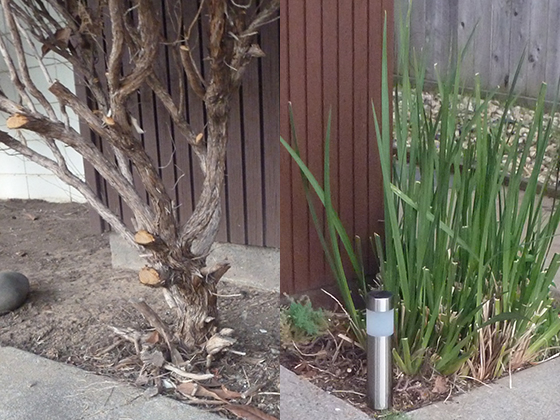 These plants sat either side of the garage. The one on the left is Rosemary –it smelt great but looked terrible. The grass on the right looks okay, and we considered keeping it, but it was intertwined with roots from other dead plants.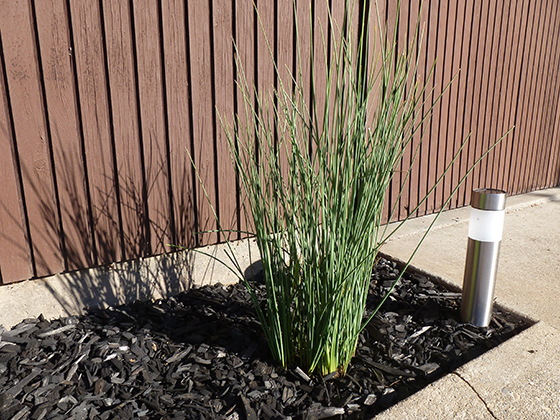 So we replaced both with ornamental grass. It's simple, elegant, and super-cheap –about $5 per plant at the Home Depot. It should fill-out over time, but looks pretty good as is. The above pic is left of the garage, below is on the right…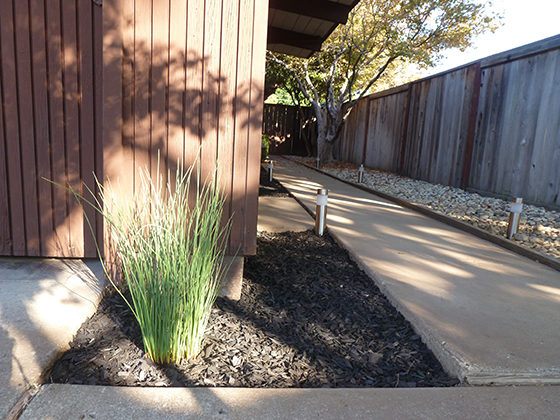 We also removed another bush by the side path, dug out the beds and filled with more bark. We added solar-powered lights, leading to our front door. Plenty more work to do in this area, but at least it now looks like someone lives here.