With the unseasonably mild weather we've had in Sacramento, you almost forget it's Christmas. Luckily, we get a regular night-time reminder, when our neighbors' homes come to life. I took a stroll the other evening and snapped a few.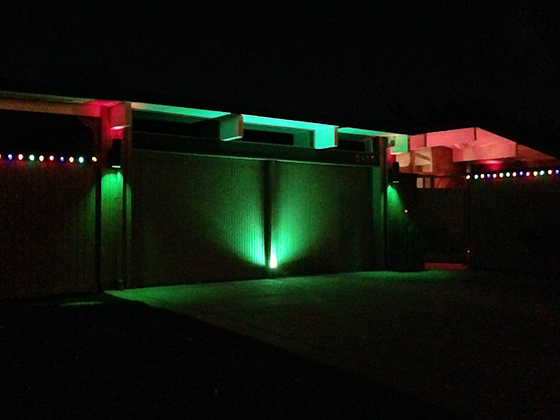 The Eichler owners above switched regular bulbs with green and red, to stunning effect. I love the way lots of our neighbors used their lights to highlight the strong architectural lines, like the distinctive Eichler roof pitch on the model below, which is similar to ours.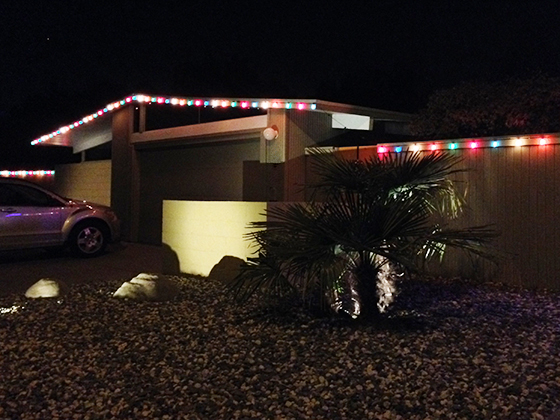 As is the next home, which features a beautiful green backdrop, highlighting three perfectly-placed bird of paradise plants, and a cool display of flashing decorations in the front clerestory window. There were many other examples, but these three are my favorites.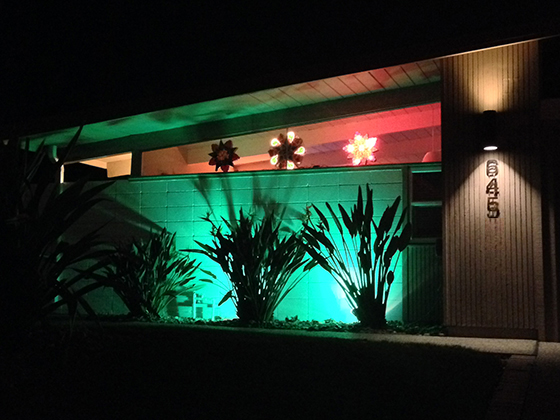 All of which put our own efforts to shame. We weren't sure if anyone would really bother with decorations, so we just strung some low powered solar lights across the two loquat trees in front of our cinder-block wall. Yes, they do look as pathetic as this picture suggests.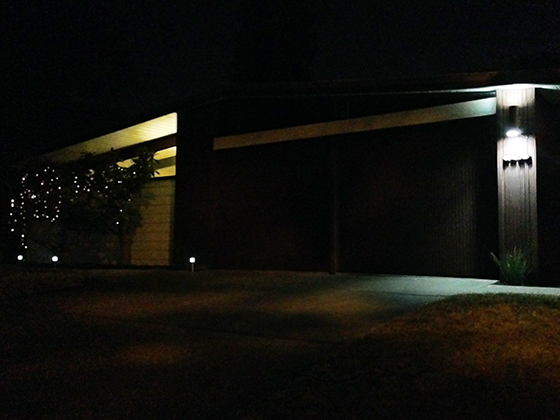 We'll definitely make more of an effort next year, and already have a scheme in mind. Inside our place, the vibe was way more 'Christmassy' as we sat beside our first Eichler Christmas tree, and enjoyed our first real fire –truthfully, it didn't provide much heat, but it looked pretty.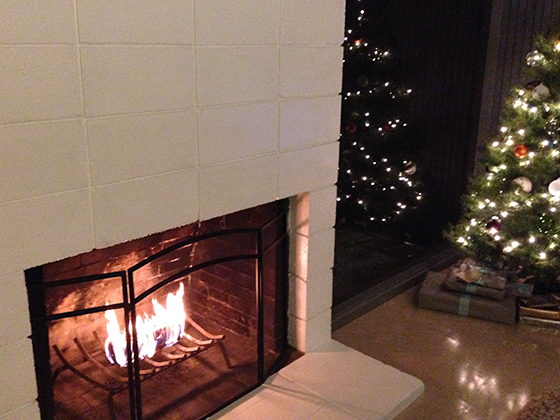 I took this pic on Christmas Eve, and since found out this was a designated "no burn" day, meaning we shouldn't have lit a fire at all. We had no idea there was such a thing, but we'll be sure to check next time. I think we got away with it.