One of our neighbors kindly shared some pics of our place, before it went on the market. In fact, this was before it had been prepared for sale. I'm thinking if it had looked like this, we may have paid a little less. It had been neglected, to say the least.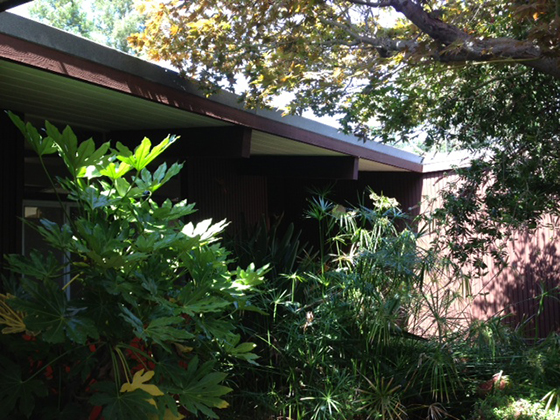 We're pleased not to have inherited the jungle-like ensemble, above (there's a front door behind there somewhere) save for the umbrella plants, which are way more numerous here. As a side note, we are trying to promote their growth…though not to this scale.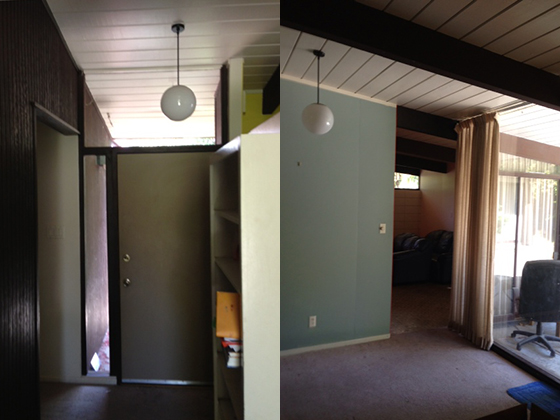 Behind the front door, things don't improve –though the door itself looks a nice shade of gray. There's carpet everywhere. We know from the disclosures that it likely smells as bad as it looks – there were cats here, who left their mark, and smokers too.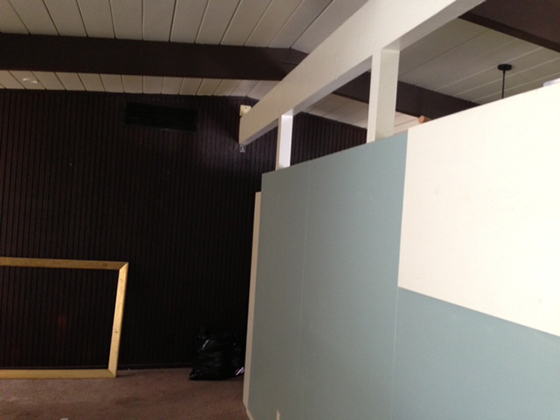 Some interesting color choices. The blue is actually an okay color…just not combined with the bright yellow in the kitchen. Funnily enough, we found traces of both colors when stripping some walls. We had no idea they had been combined to this effect.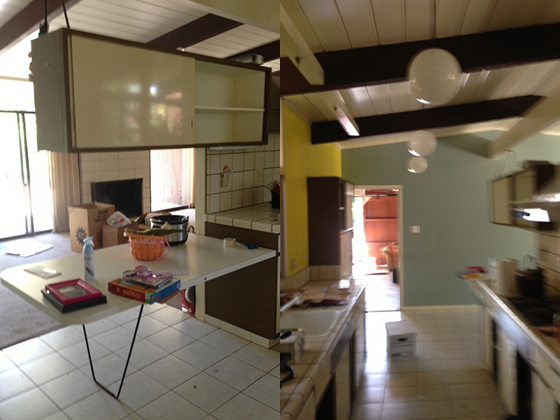 In addition to carpet, grotty tile in the kitchen. Though our current flooring isn't perfect, we're pleased that it's clean and new. Not so new is the couch in the all-purpose room, below. Our realtor had to request this be removed from the yard before we closed.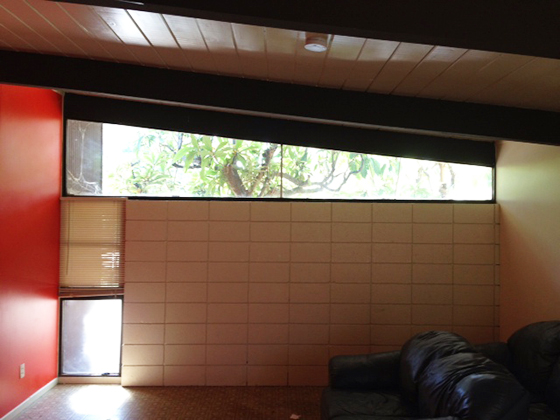 So, though our home was far from pristine when we bought it, this gives us a hint at what could have been. It also makes us realize how far the place has come, now we've improved it further. I've added these to our collection of 'before' pics, for future reflection.