Last weekend was our first 'free' weekend in memory. Aside from a thorough post-tour house clean, we had nothing on our plates. And we were twitchy. We'd been pondering changing our front door/panel accent color for a while –this was the perfect project to scratch our itch.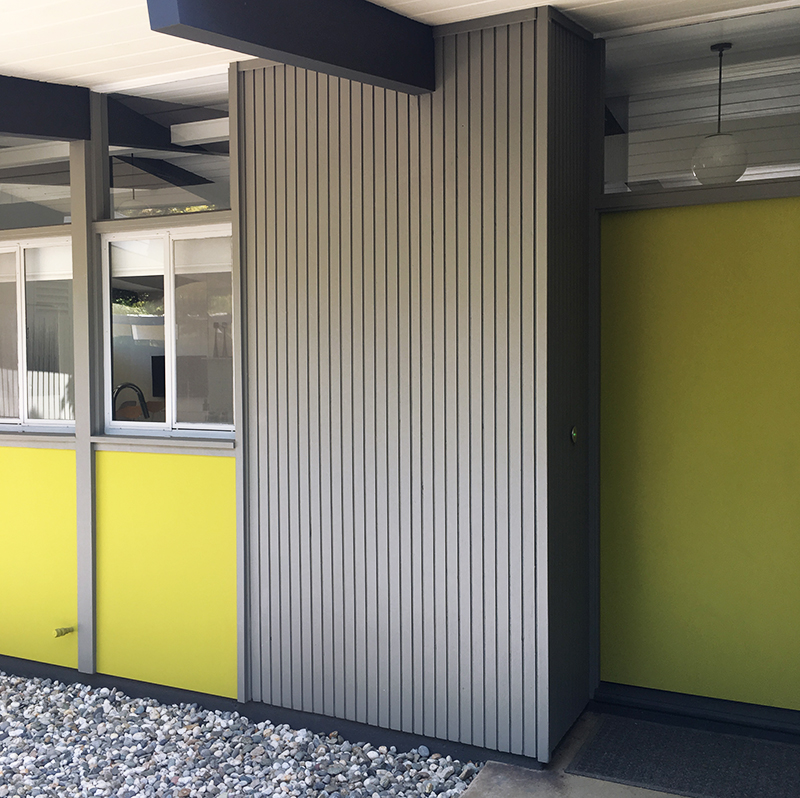 After plotting this color scheme for years, we've gradually fallen out of love with the lime –not helped by spotting similar shades on Eichler/MCM homes all over, including our own 'hood. We ran out of time pre-tour, but picked-up some samples the very next day. I know. We couldn't help ourselves.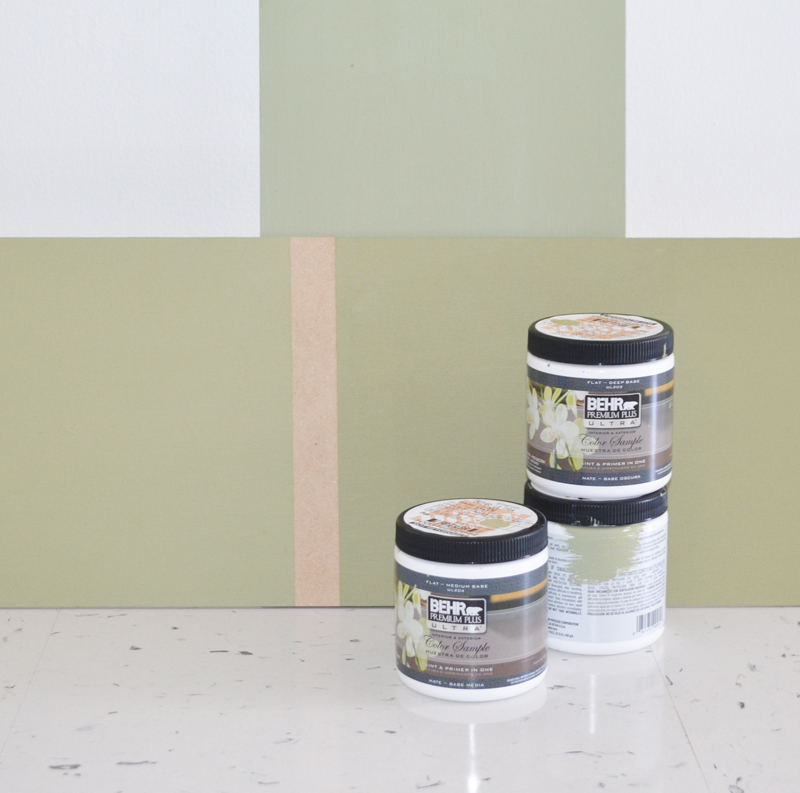 We still wanted green, but more muted than our original choice (Sherwin Williams' High Strung). We chose three Behr colors –Sanctuary (top), Tarragon Tease (left), and Fresh Olive (right). The latter won out, and we (okay, Karen) got on with it, starting with the panels beneath our kitchen window.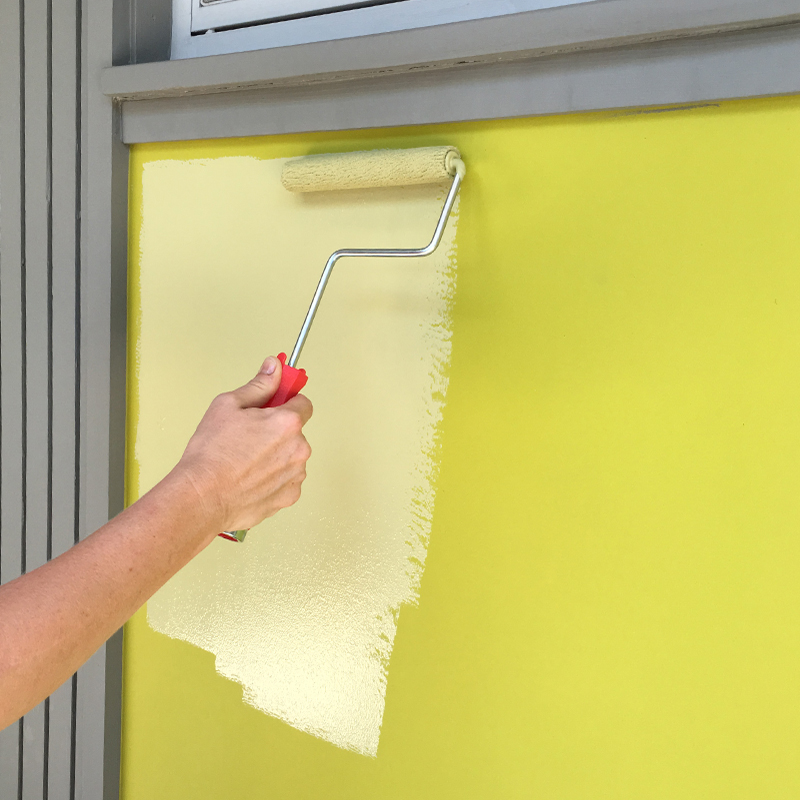 It looked nothing like the sample color going on, which freaked me out a little –way too lemon. But it dried much greener –phew! We were happy, and painted the front door to match. Love how this color is softer than before, yet still contrasts well with our mid-gray siding and dark gray beams.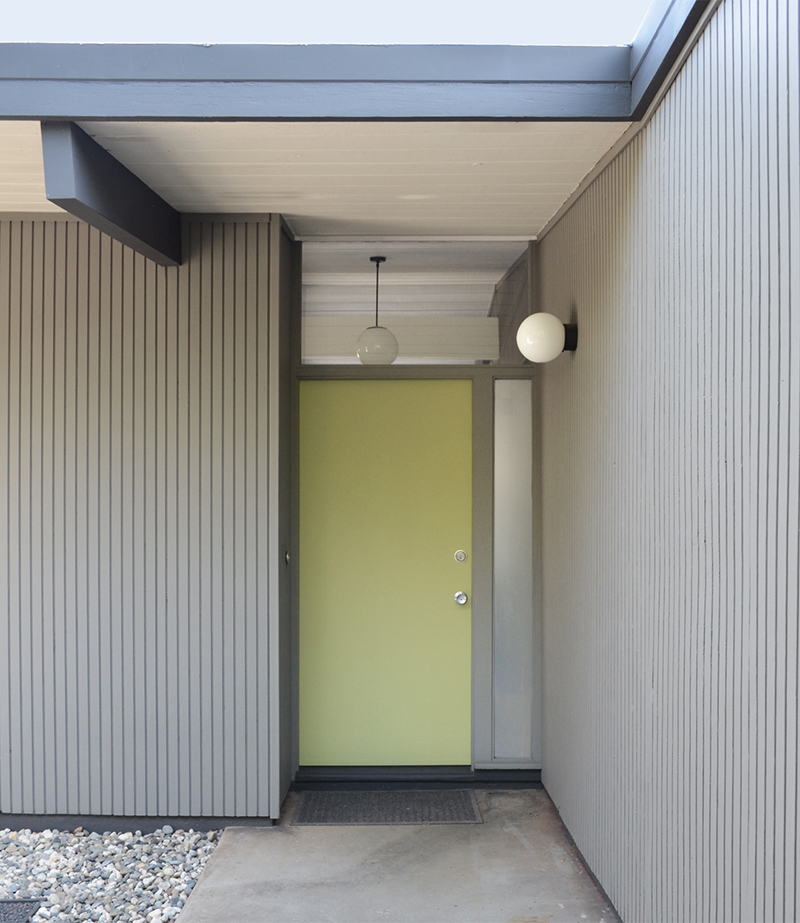 We had considered the pale blue route (and wouldn't rule that out in future) but we're very pleased with this choice. So soothing and serene. As a bonus, sticking with green means we don't need to change our Spore doorbell, bought from Sacramento favorite, Lumens.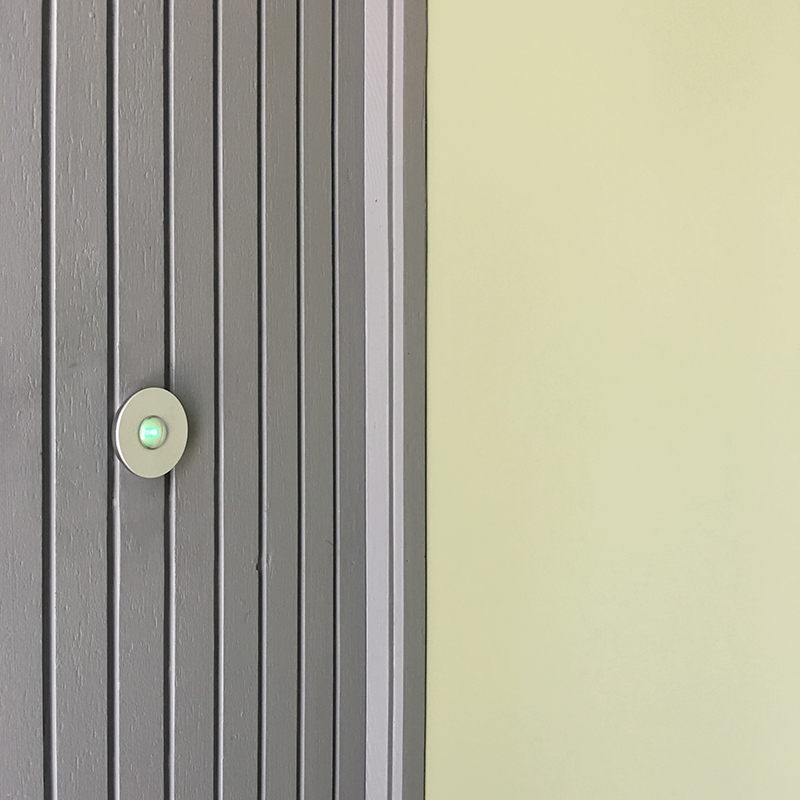 Inside, it fits in nicely with the other elements –wood paneling, white walls and ceiling. We like it so much, we'll also paint our back door and internal garage door (in the distance below). Both are currently painted mid-gray. Our former lime was too overpowering, but this is subtle enough to work.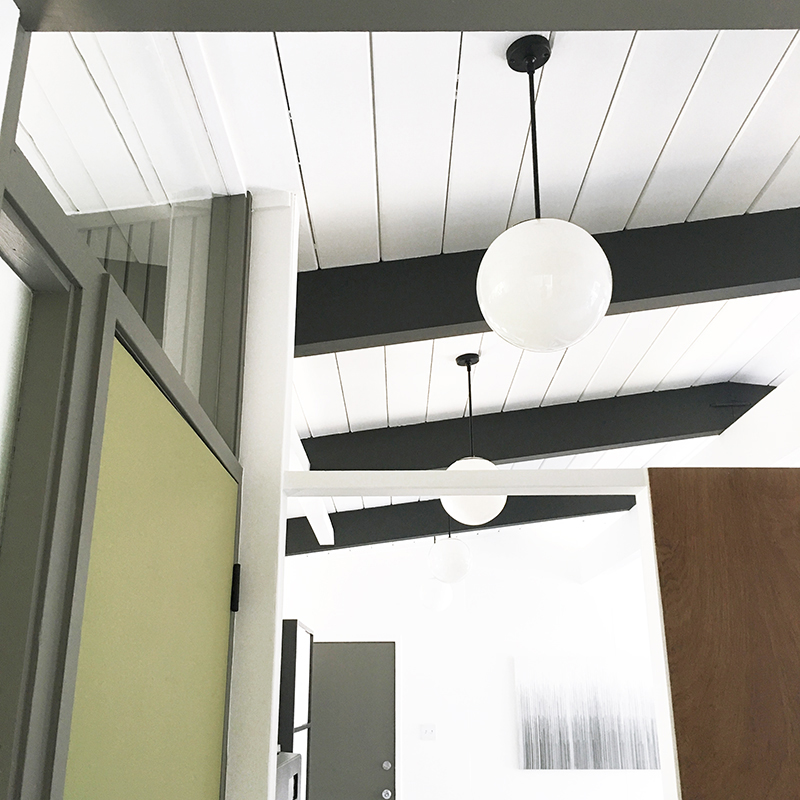 We love the new color. We keep staring and saying "nice looking door" as we pass –we're a bit odd. We plan on replacing the door at some point, and replicating the iconic Eichler escutcheon –truthfully, I'm not sure it even featured in our early models. But we want one, so we'll let that go.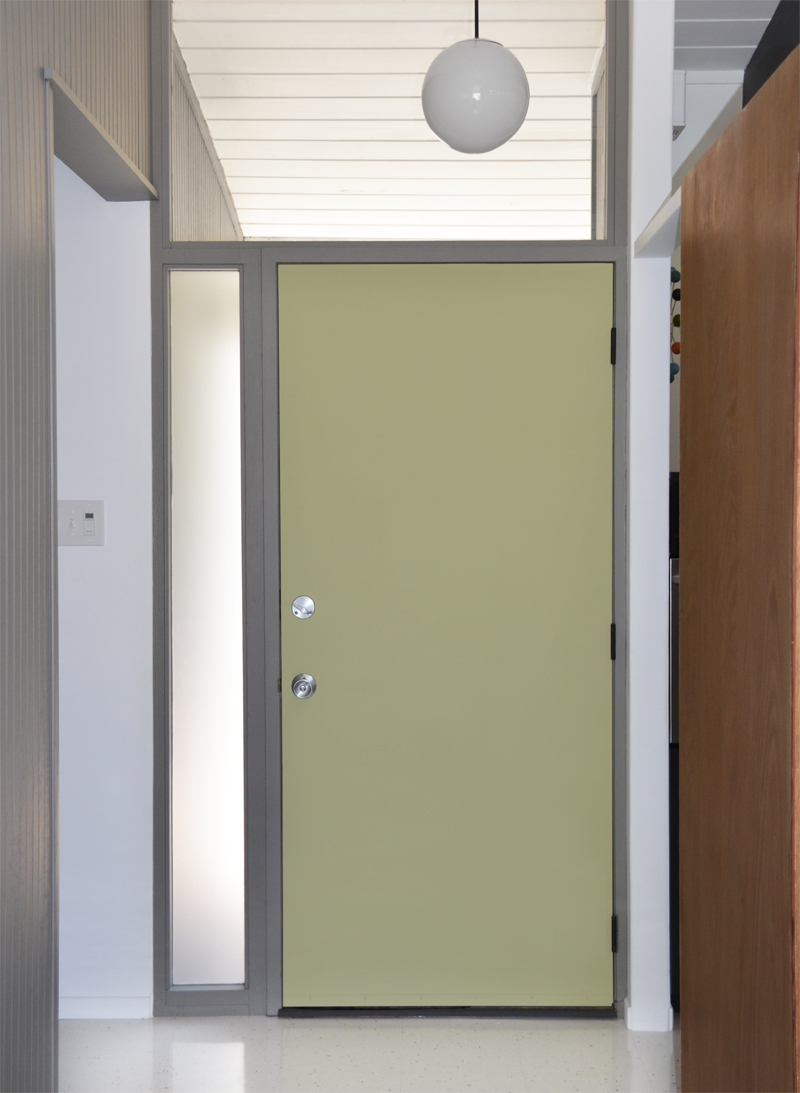 And there you have it –paler, mintier, and subtler (if that's a word). And perhaps too subtle for some of you? But still a nice 'pop' against the gray, we think. Just what we wanted. And we've satisfied our DIY cravings (for now). Maybe we'll paint the other doors and panels next weekend.
You probably think we're crazy, leaping into more projects so quickly. But this is fun to us –especially now we have no impending deadline. Our place will never truly be 'finished'. And we just can't help tweaking. Plenty of projects (big and small) in the pipeline. More soon…