With more time on our hands, we're back on the open house circuit. Last weekend's 'can't miss' –a delicious 1963 custom MCM, just a few streets from us. It's HUGE –4 beds/4.5 baths, over 3,479 SqFt, on a .3 acre corner lot. This place is special, so excuse the photo overload.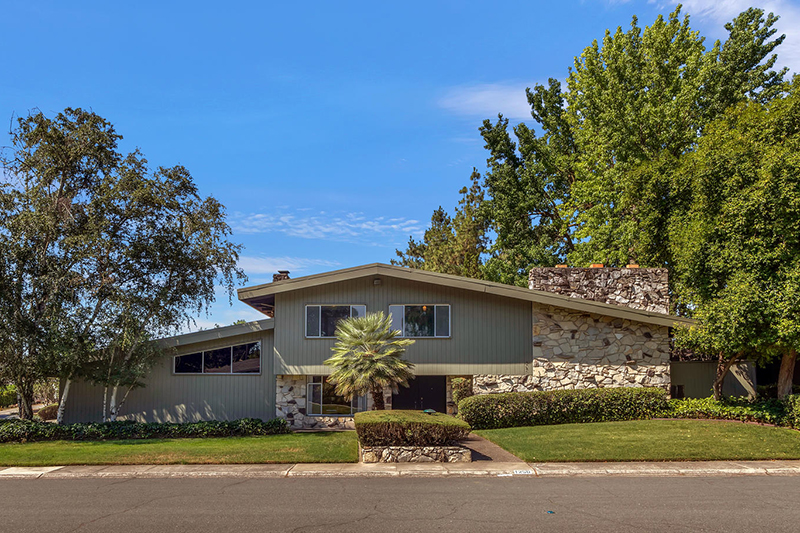 Entry is through this suitably impressive set of double-doors.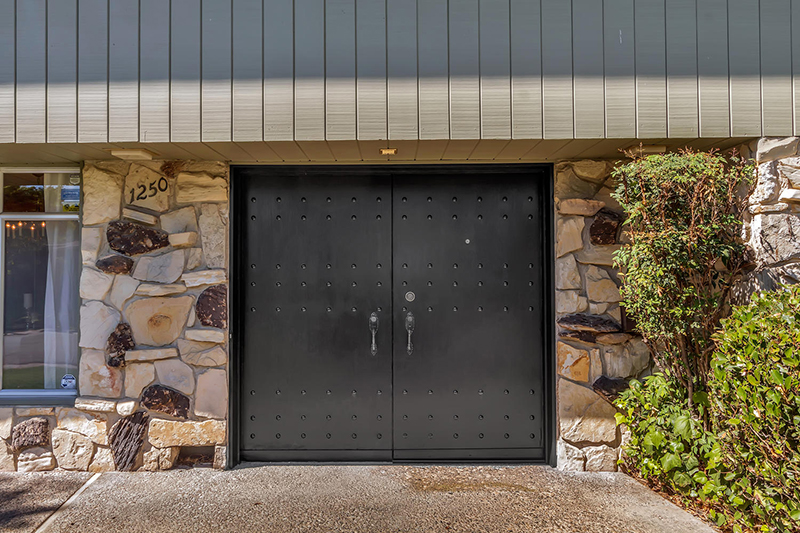 Once you step inside, onto marble floors, you're greeted by a wonderful curved staircase, leading to the second and third levels. To the immediate left is a formal dining room, with pocket doors. Second door on the left leads to the kitchen.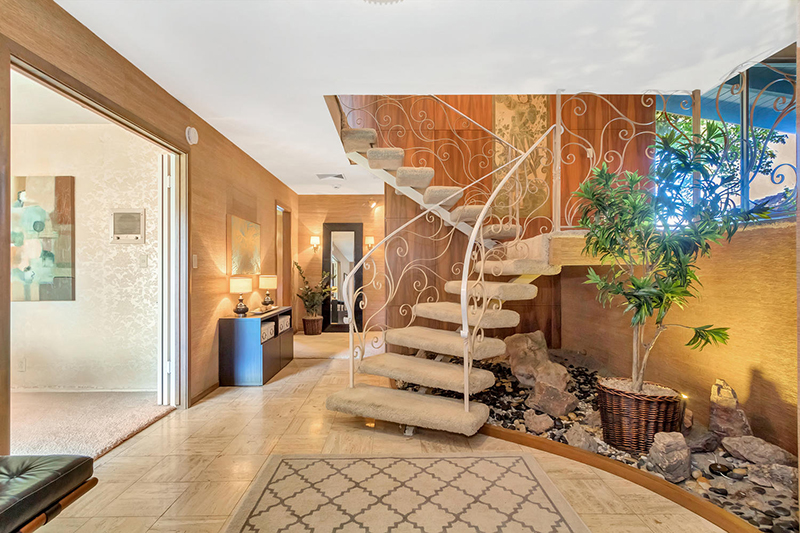 Everything looks original in here. Grasscloth. Wood. So good.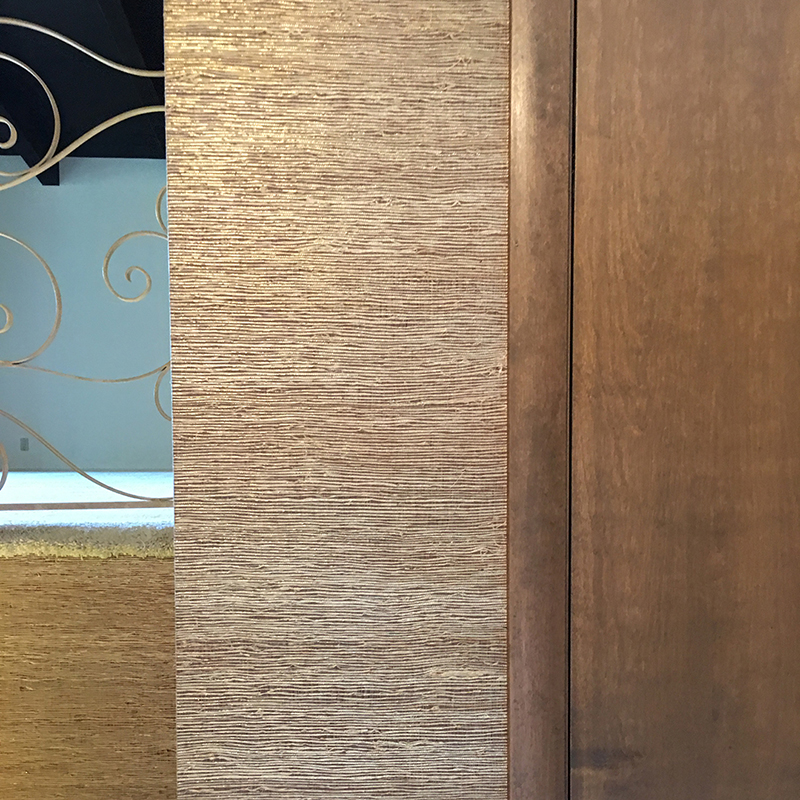 Compact dining room, for a house of this scale, but big enough. Kitchen is through that door.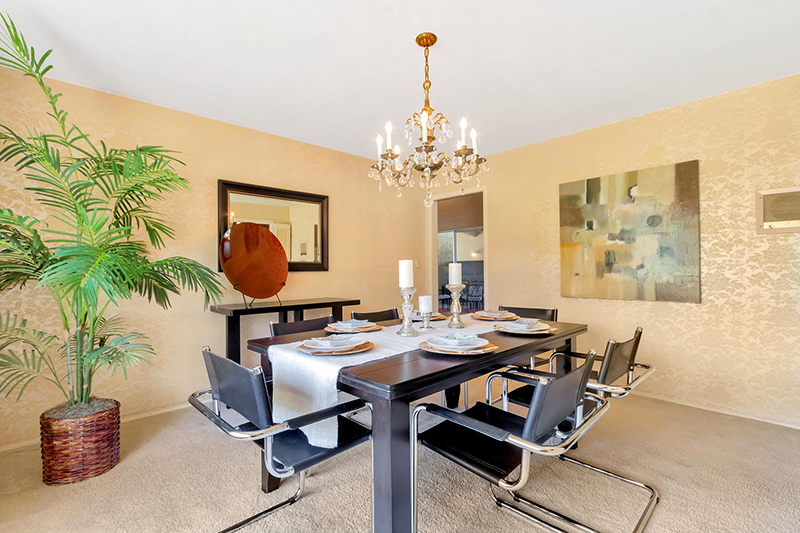 Feels large, with an island and further dining area. Check out those pendant lights.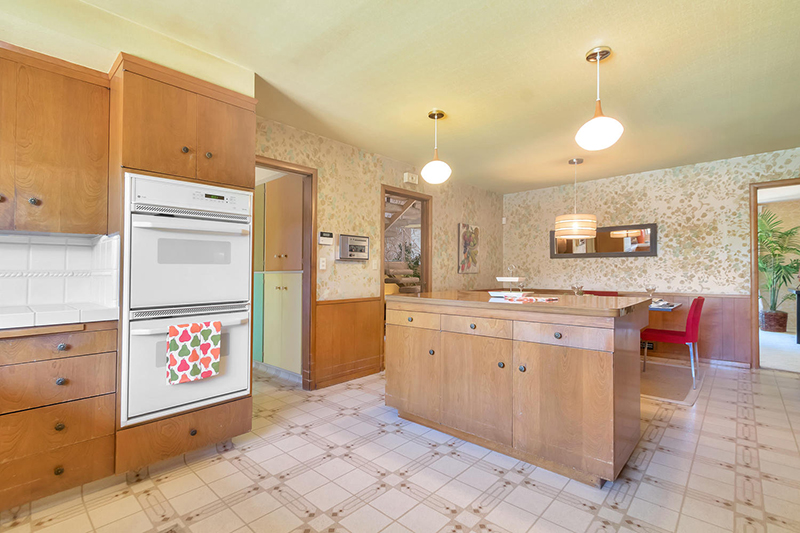 Here's a closer look (apologies for the gloomy photo).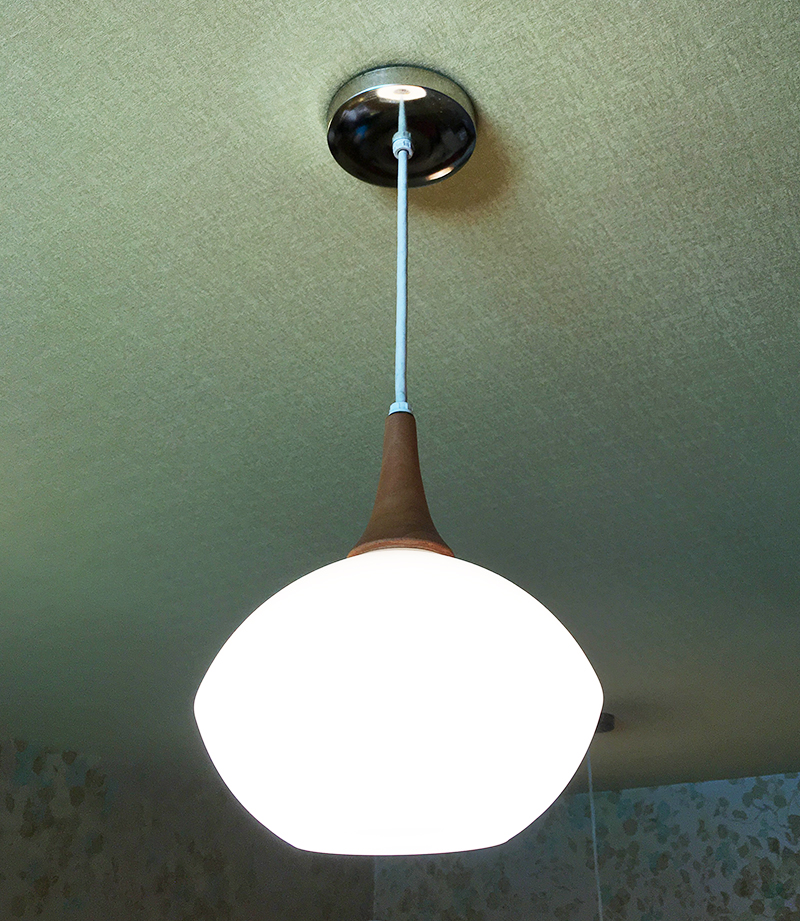 To the left, a laundry room with super-cool/colorful built-ins. The lower green cupboard is fed by a laundry chute –two floors up, in the master. Now we're officially jealous –not sure the novelty would ever fade.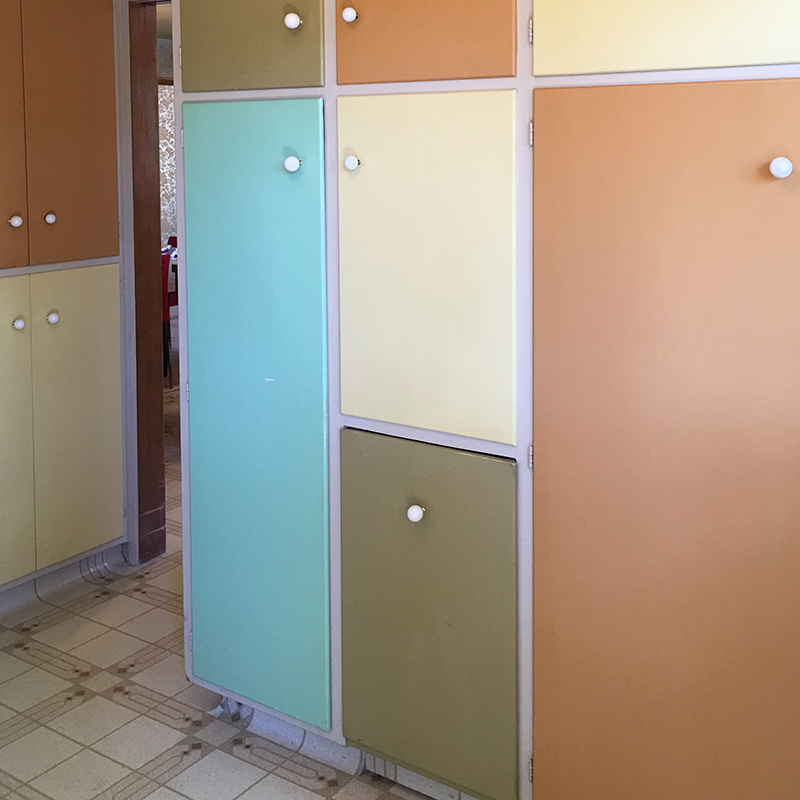 Also love these Nutone intercom/radio units, found throughout. Didn't test them, but this home looks impeccably maintained, so I'd be surprised if they didn't work. Plenty of groovy wallpaper too.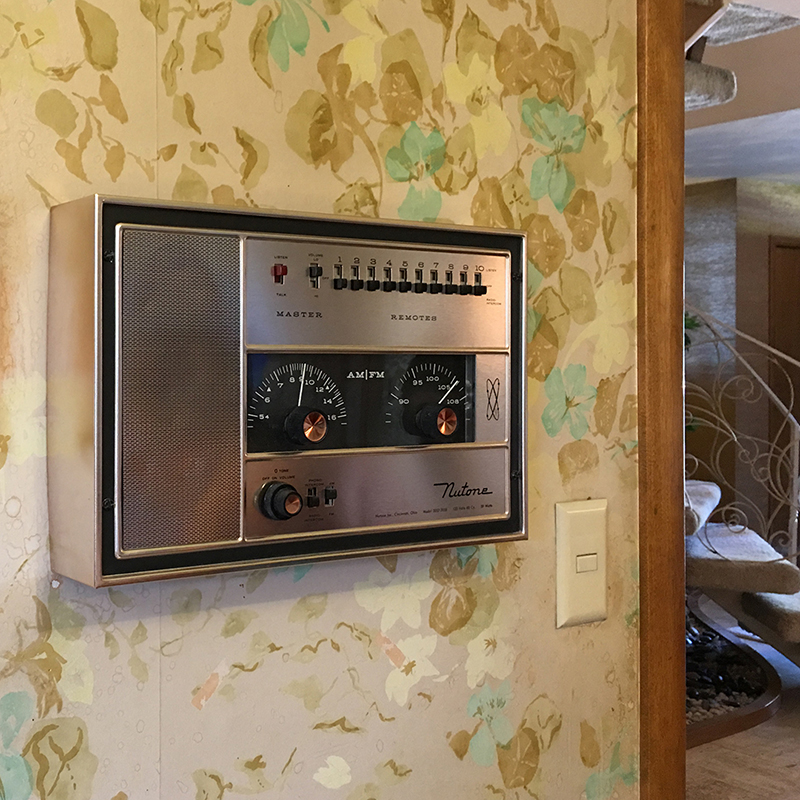 Backing-up from the kitchen, there's a good-sized family room, with a huge focal fireplace and clerestory windows. And yet more grasscloth on the walls.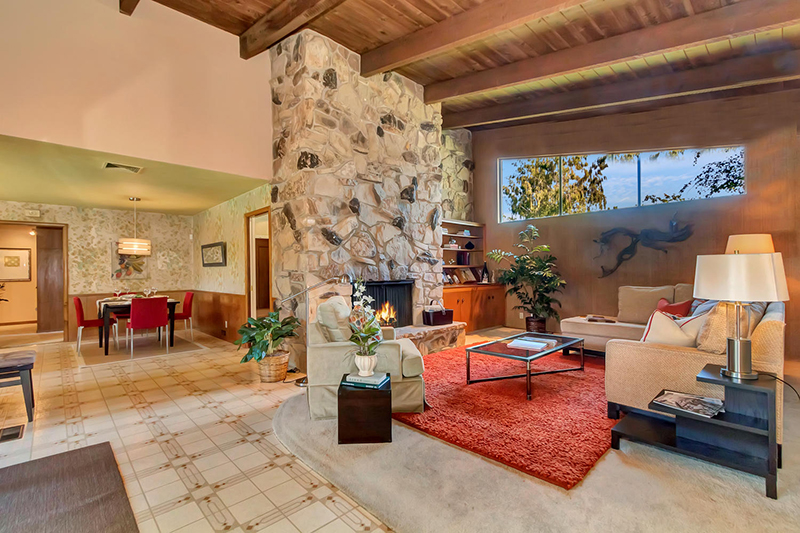 Off the family room, there's a generously sized bedroom.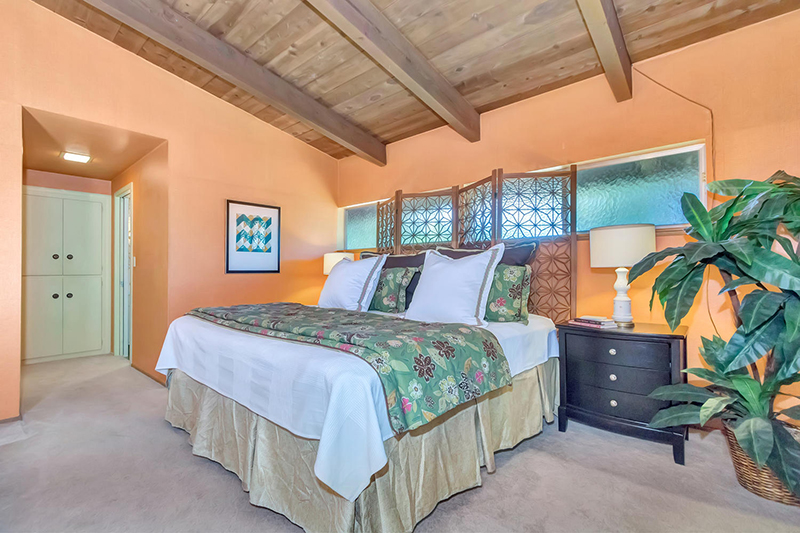 And a private bathroom, with more delightful wallpaper.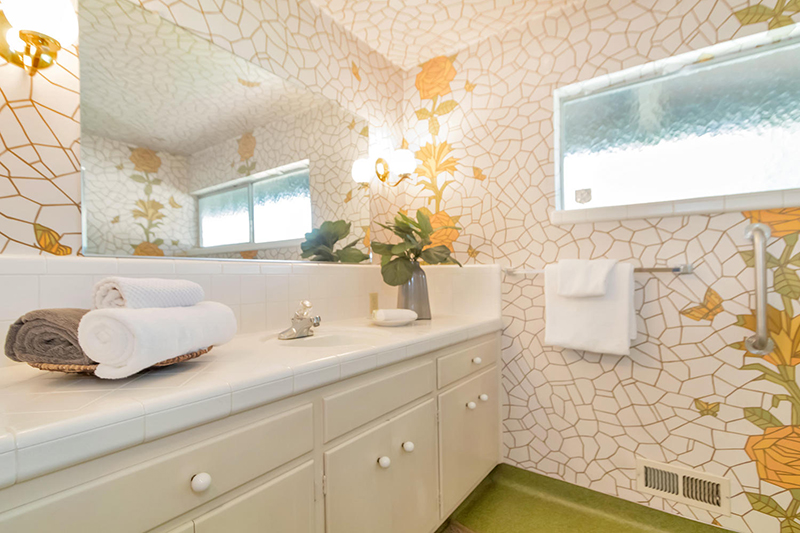 Also an adjacent office (behind the right-hand sliders) overlooking this covered patio.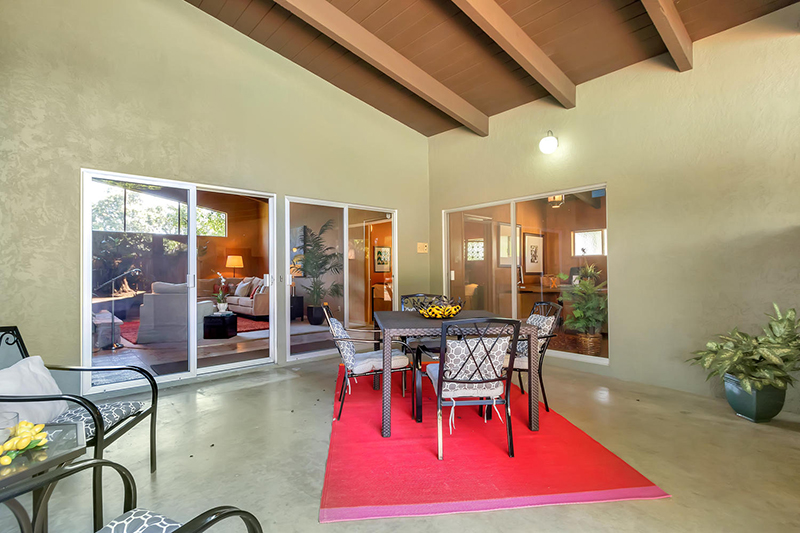 Back inside, and up the stairs, the grand living room –probably the most impressive space in the house. Those unpainted tongue-and-groove ceilings are special.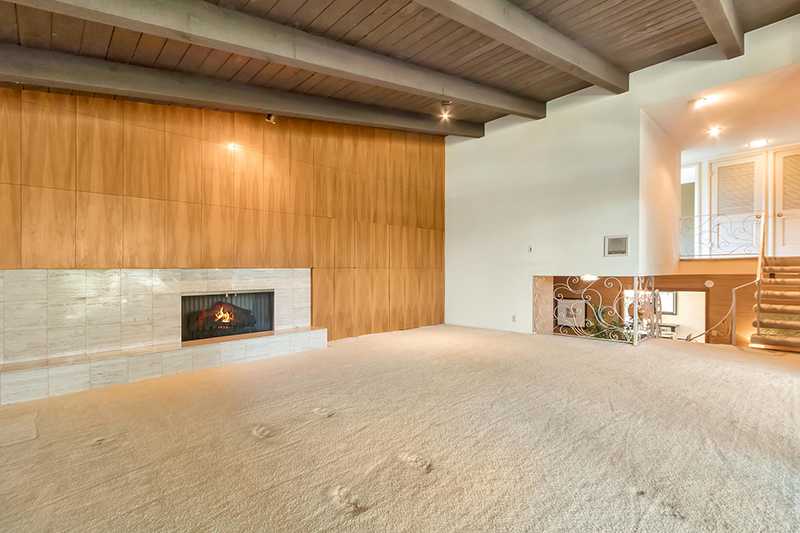 As is the paneling. Much of this wall comprises push open/close built-ins. This home has an embarrassment of storage space. The fireplace is clad in the same marble as the entry flooring.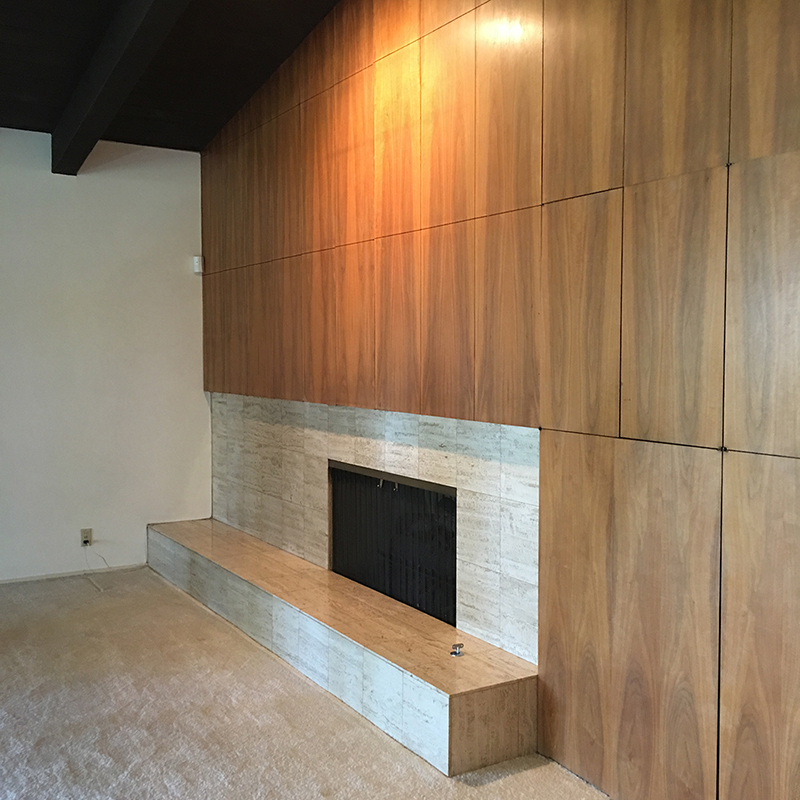 On the far right-hand side, the most impressive built-in of all, concealing a wet bar –wowsa!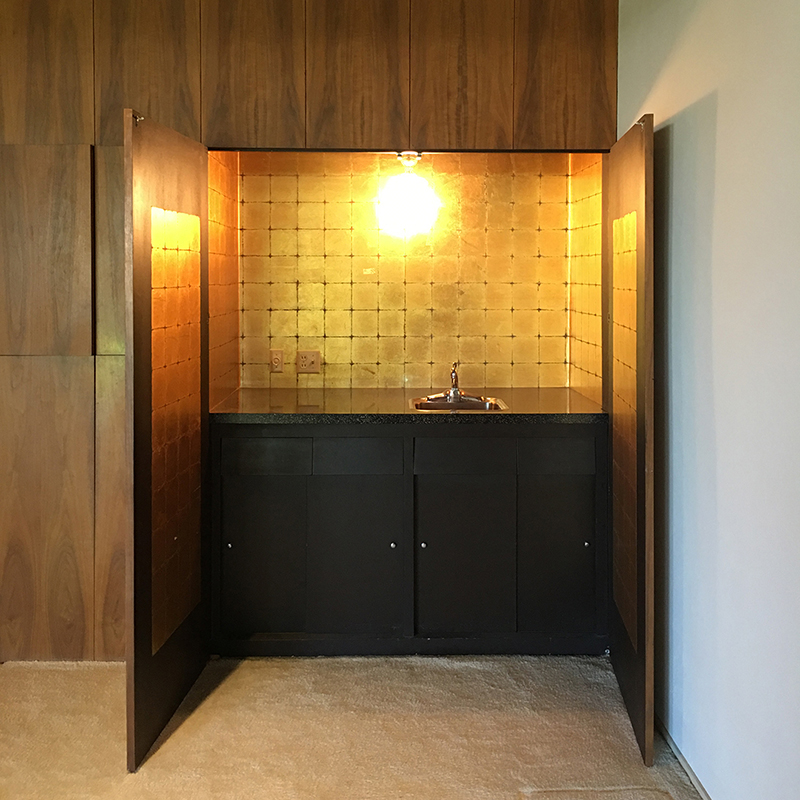 Opposite, a vast wall of glass, with slider access to this level's outdoor space.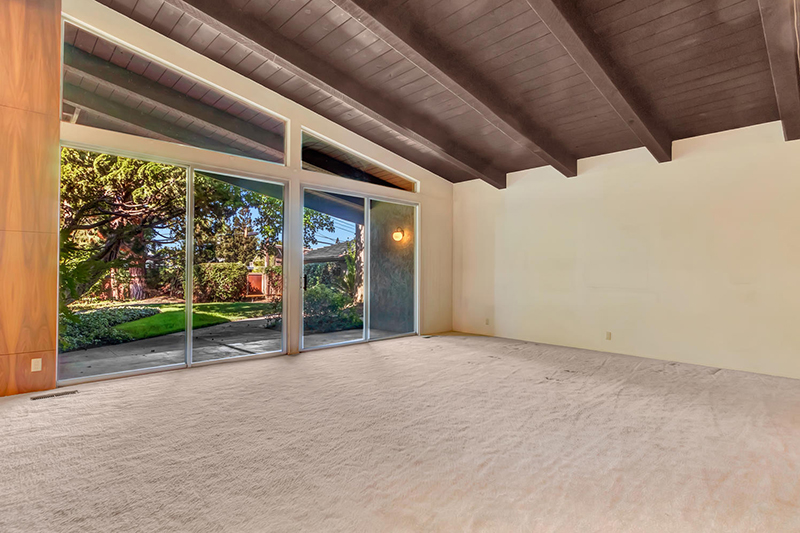 Here's the view looking back.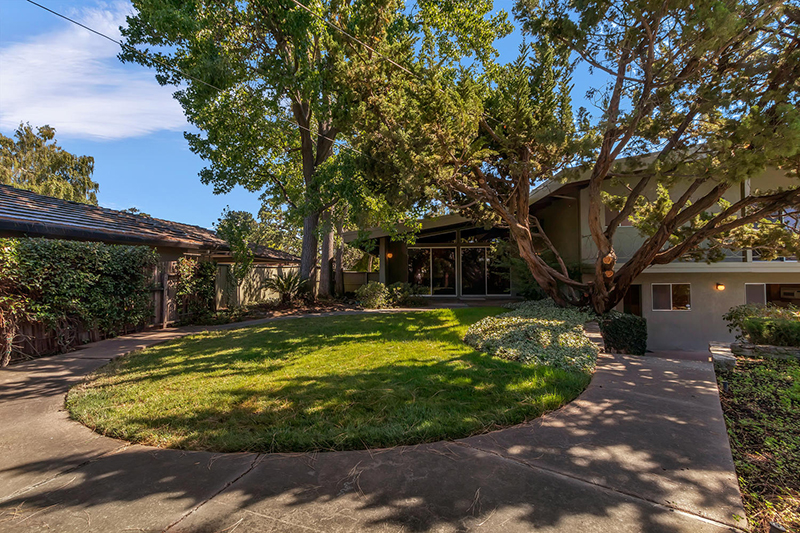 Up the final flight of stairs, three further bedrooms –all a good size, with plenty more storage. The master has an adjoining bathroom, accessed through a small dressing area (where the laundry chute is). There's a further bath for the other two rooms.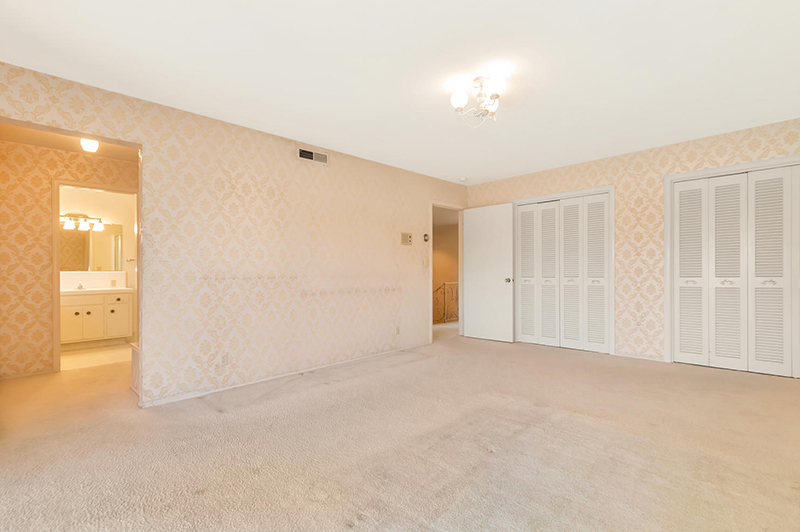 Looking back –those sliders access a private balcony…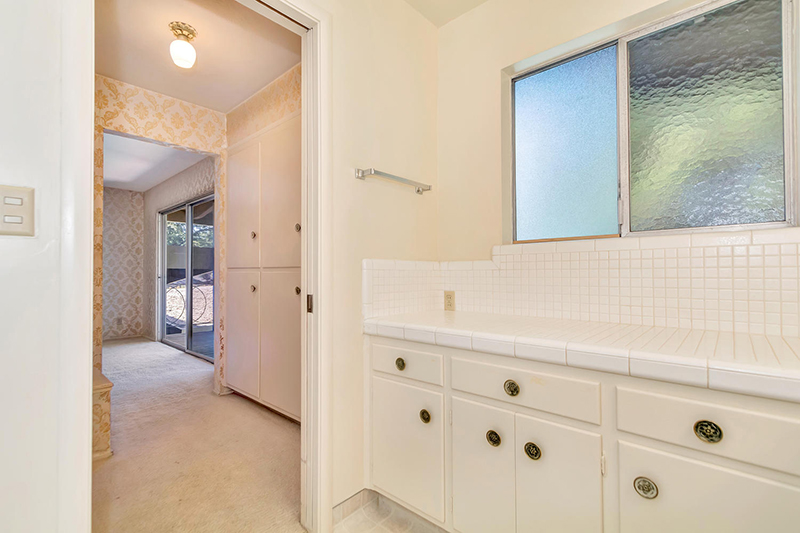 …overlooking a sparkling pool –what did you expect?! Love this original railing.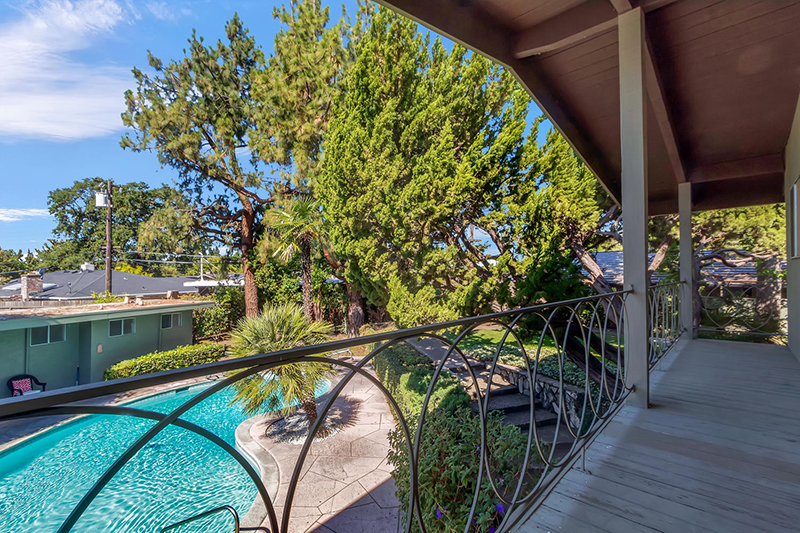 There's also a pool-house with changing rooms/showers, another full bath, and pool equipment/storage.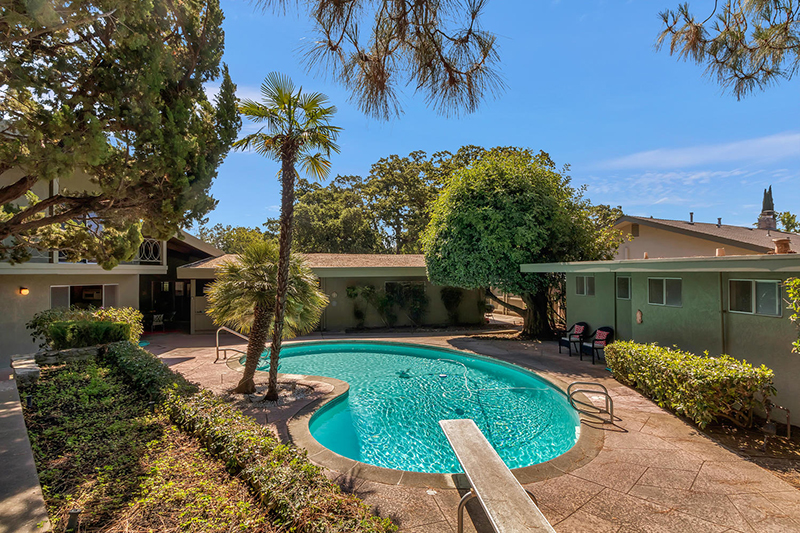 Despite the scale of this home, the little details impressed me the most. Just look at these original light switches. The rich wood door surrounds. And more of that tactile grasscloth. Yum.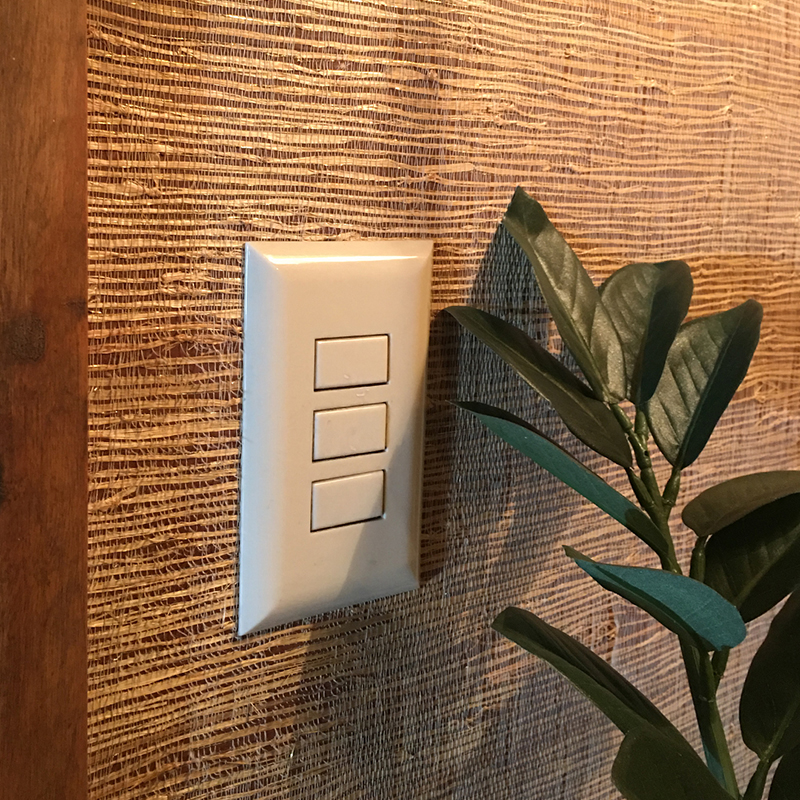 Here's another light switch, and more textured wall covering –not sure what material this is, but I love it. Hope the buyer retains at least some of this stuff.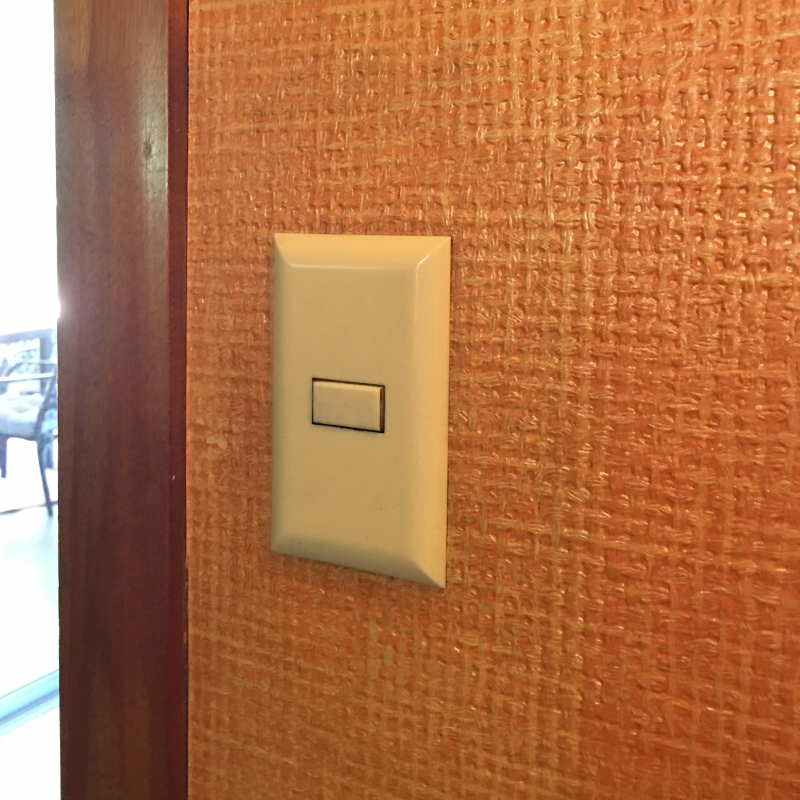 Many more Nutone panels too, of all shapes and sizes. I got a little obsessed, as you can probably gather.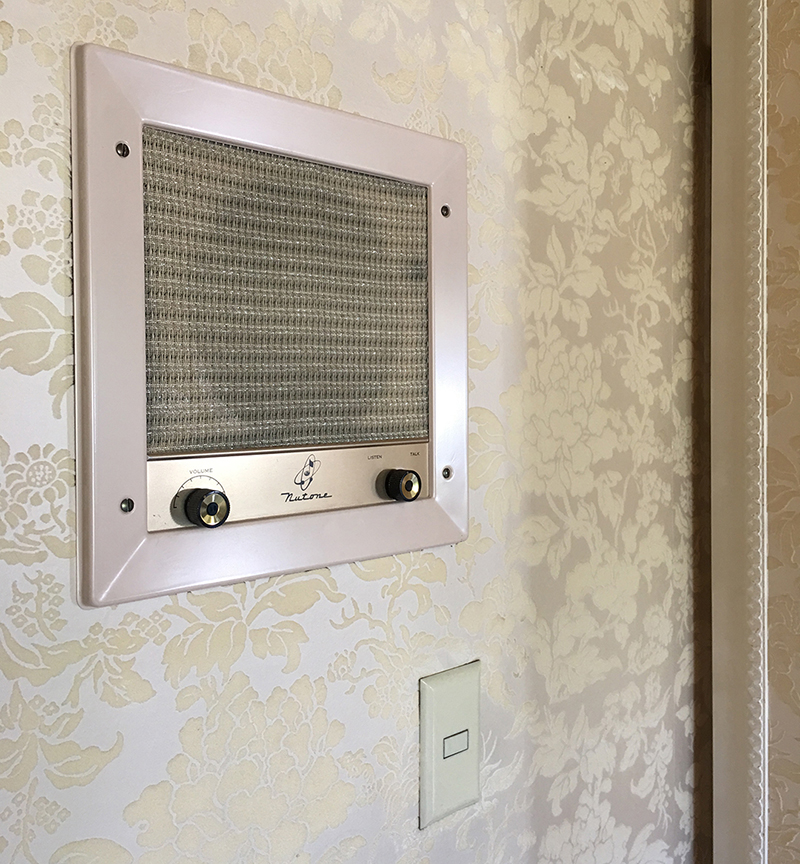 This is an exterior wall. There was even one in the garage: "hi honey, I'm home" –that would never get old.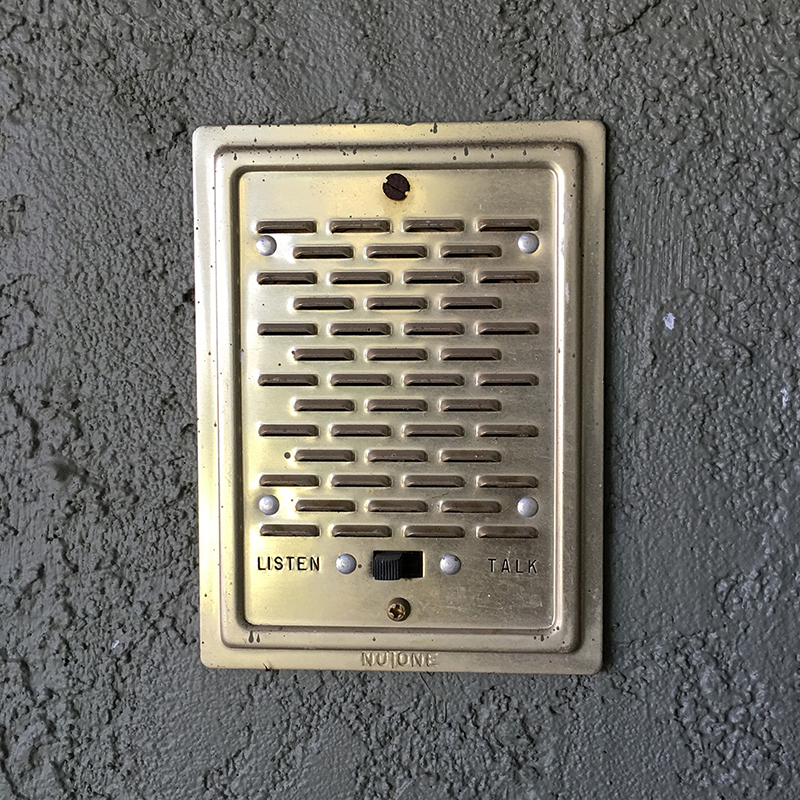 Spied a pair of sconces, on the garage/carport side of the house. Need a little TLC but well worth it.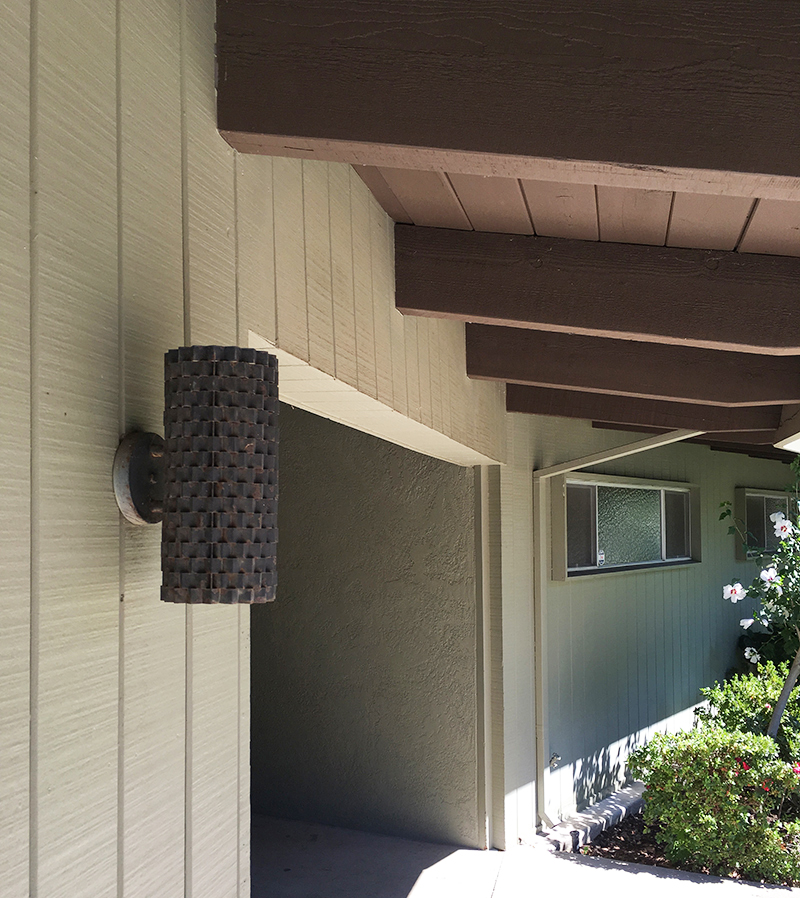 Zooming-out on this side of the corner lot, it looks like a whole other house. Two-car garage, with another gated entrance to the left, and a carport to the right. Room for an entire family of vehicles.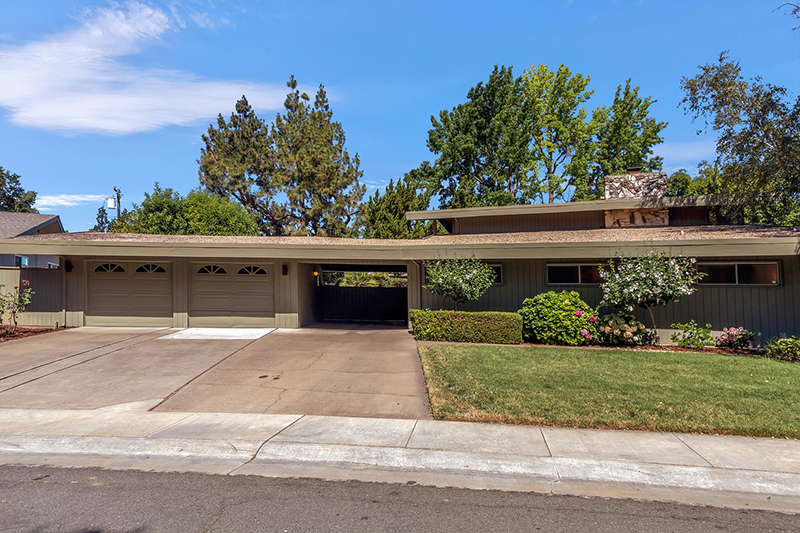 And here's more of the corner (garage to the left) to give you some context, and sense of scale. This is a big, beautiful house. I hope the new owners appreciate it as much as the former (original owners) clearly did.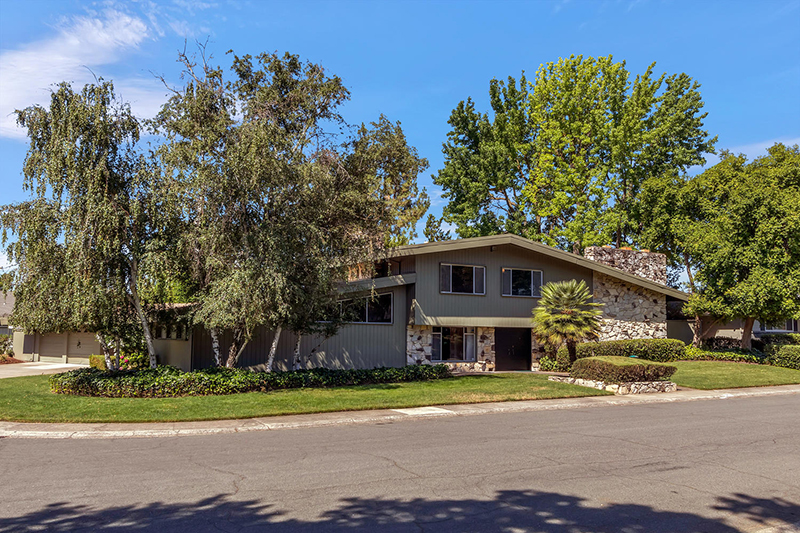 Not enough time to show you everything –if you're still thirsty, check out the dedicated site. Offered at $799K by Renee' Catricala of Keller Williams, who kindly gave me permission to share the listing photos, copyright Taylor Photography Group. Pics 4, 7-9, 15, 16, and 23-27 are mine.
Save