Karen and I agree on most things, but artwork isn't one of them. Our taste has plenty of crossover, but we differ on volume –she'd be happy with blank white walls (ironic, for a trained graphic designer, with a fine art degree). I'm minimalist too, but not in the same league –I see blank space as an opportunity. With our living area approaching 'finished', something had to give. And it has, starting here.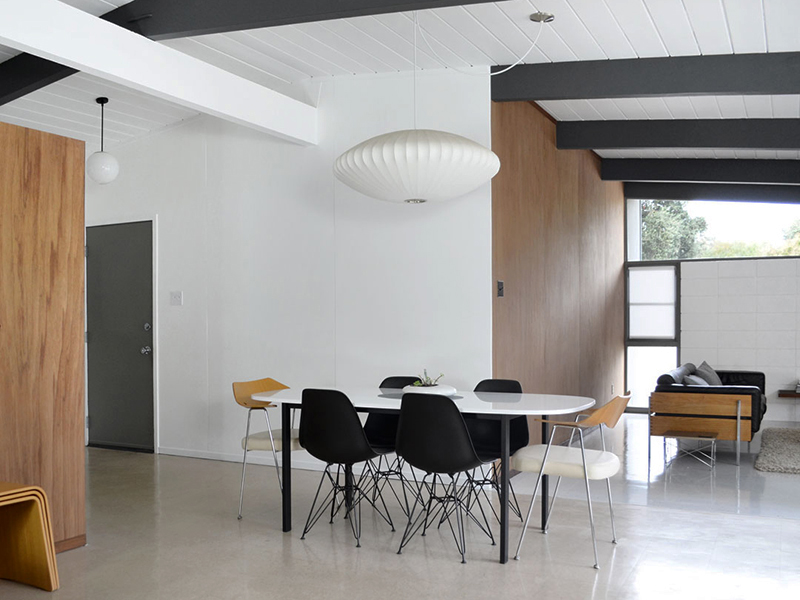 Once we removed the 'flying coffin' cabinet and hairpin table, this white wall was more on show, visible from living room and kitchen. We agreed something should go here, but what? We can't justify big art spend right now, so we had to get creative. We considered our flying ducks (for about five seconds) but they're too 'retro' for Karen, and a little small for the wall. Instead, they flew south for the winter…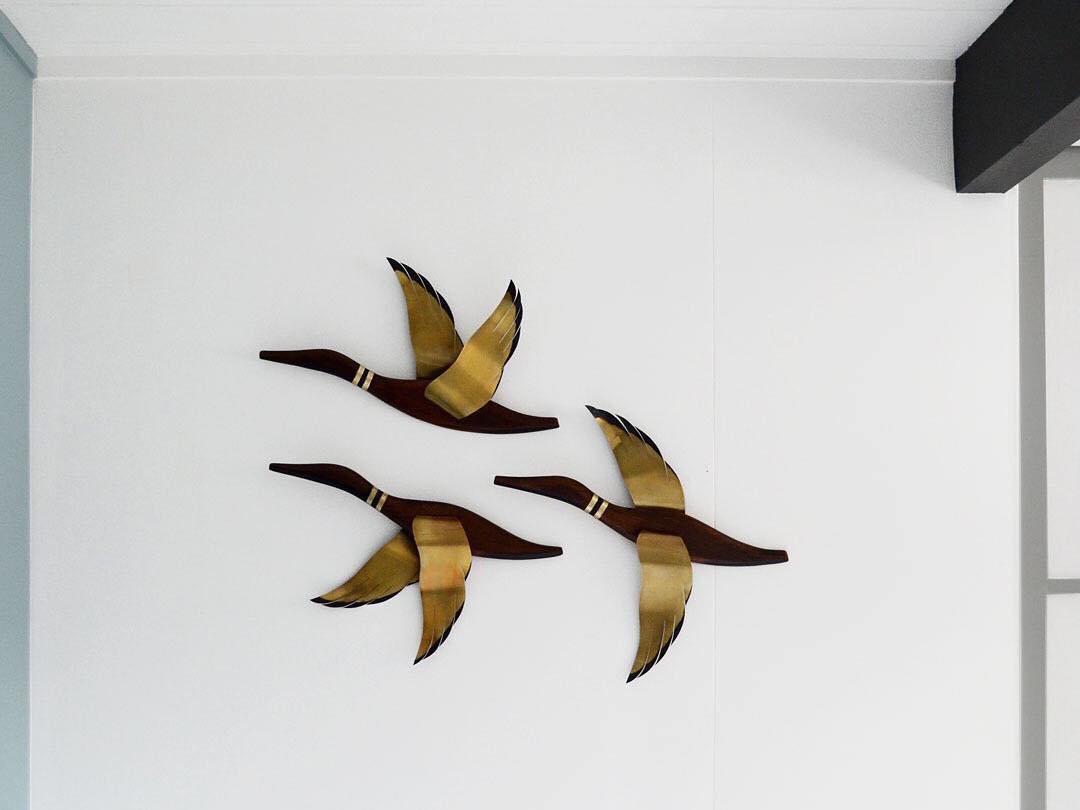 …to our guest room (truthfully, due east). Opposite our office, so I see them often –always makes me smile. Back in Blankville, we (predictably) decided to go DIY. But we needed inspiration –it came from a modern furniture poster we saw, way back. We bounced ideas around, and Karen developed the design from there. Long story short, here's where we ended up…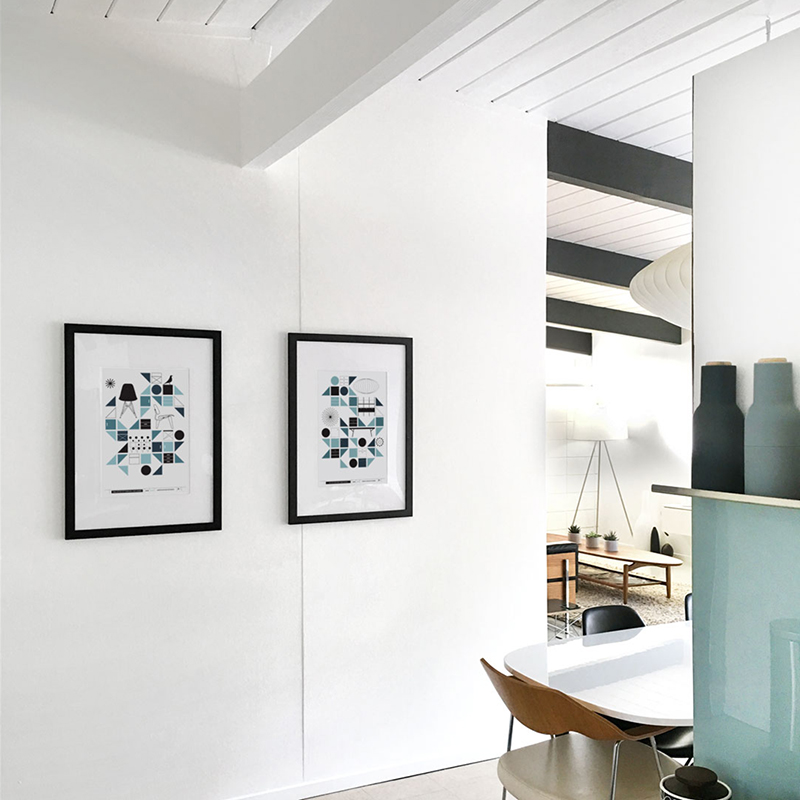 These prints include some favorite furniture, from Charles and Ray Eames (left) and George Nelson (right). Karen worked hard to draw each piece (I definitely heard cursing) and fit them into the design. We couldn't include everything we love, but you'll recognize plenty of iconic pieces.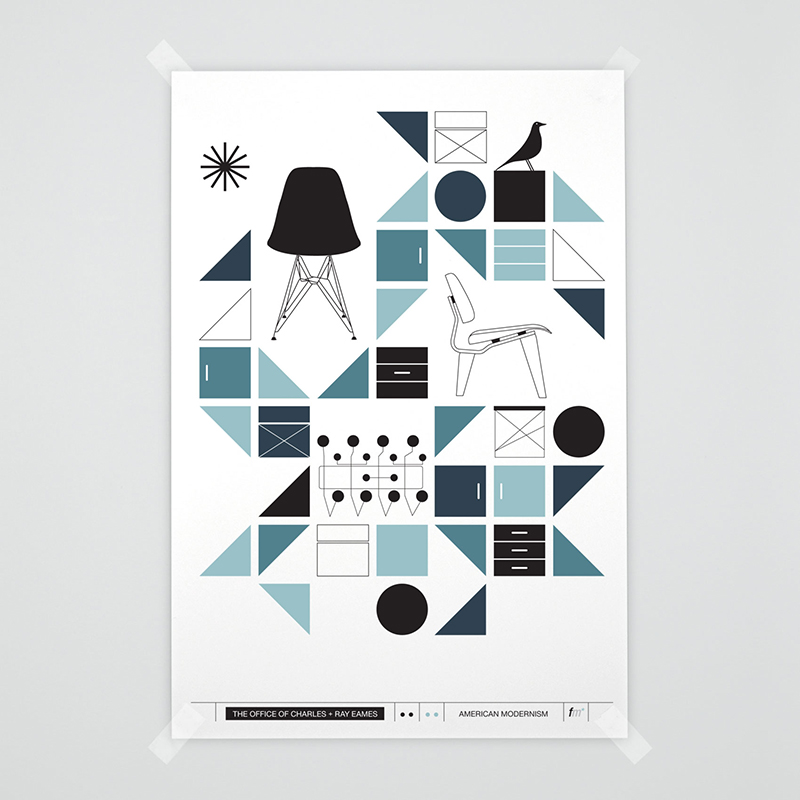 Karen incorporated geometric elements to create "compositional rhythm" (her words, not mine) with some squares forming furniture components (Eames ESU and Nelson CSS). Clearly, this fits our (current) palette, though Karen is working on more colorways, in case we get bored…which happens, often.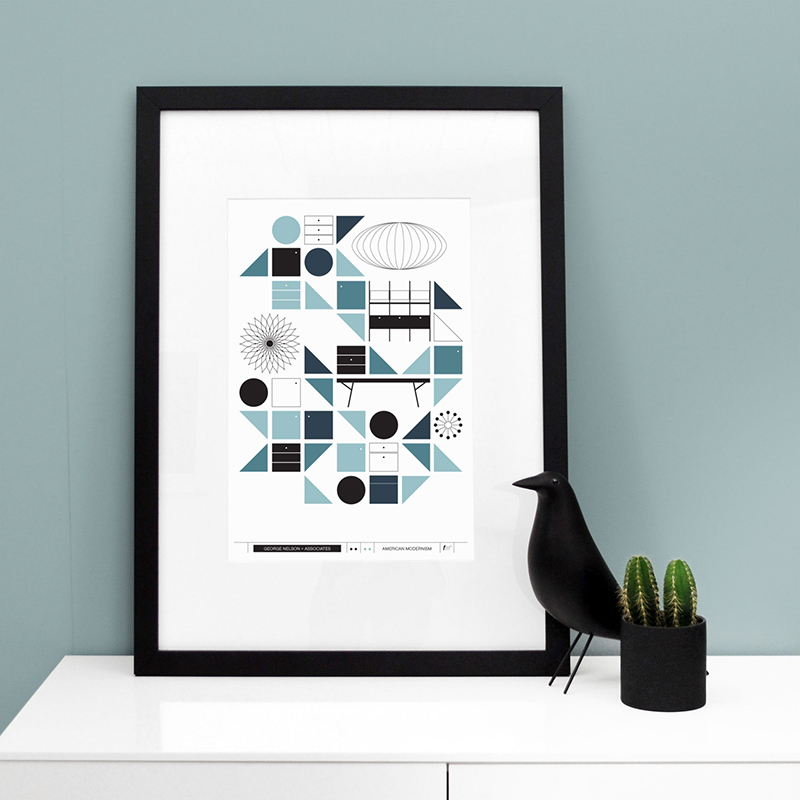 For now though, we've achieved our objective (well, mine) of filling this white wall, while adding something nice to look at –actually, Karen doesn't enjoy seeing her own work up here, but I'm hoping she'll get over that. I love how they look.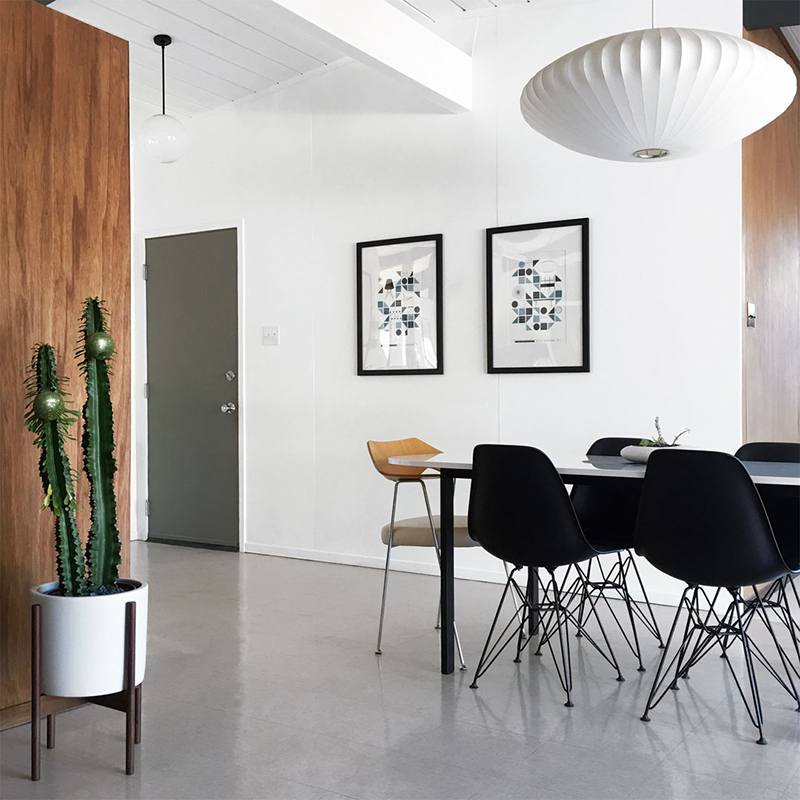 Having bought a larger format printer (for our mortgage-paying business) we'll likely fill some more blanks soon. Ooh, that's our new Case Study Ceramics planter (an early Christmas present) complete with our festively-dressed cactus, Colin. More soon…