I've wanted these flying ducks for ages (pictured below in Mad Men). Kitsch, but iconic mid-century –made by Masketeers, from the 1960s onwards. Want became need when I saw them 'in the flesh' while visiting Eichler-owner friends in Concord [yeah, it's your fault, Blaine].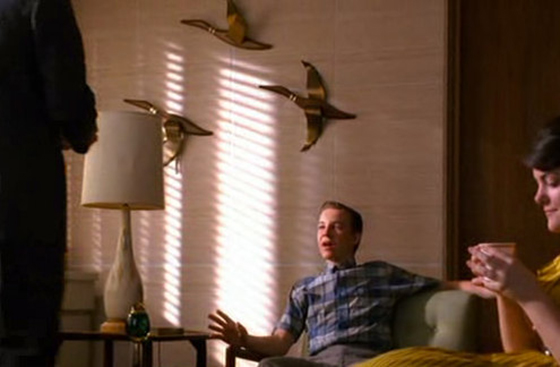 Karen didn't share my enthusiasm, saying: "I don't hate them" –not quite a green light, but I figured they could live in the guest room. I sourced some on eBay –seemingly a good balance of price and condition. Talking of which, check out the battered box they arrived in.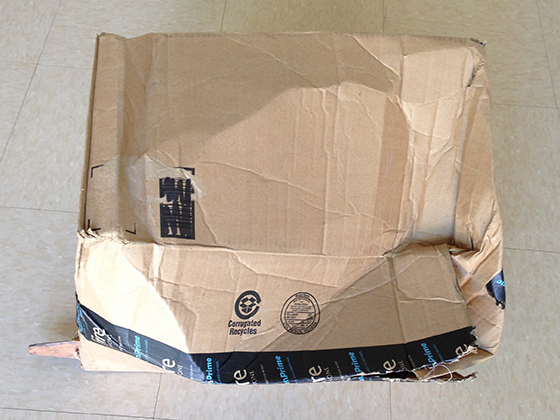 And it was late, arriving on Boxing Day –shame, as they were a (non-surprise) Christmas gift from Karen. Ironic, as she's not their biggest fan, but I hoped this would foster a connection. Oh, that's a duck's tail poking out the side. I opened it with dread. They were fine, if a little sad-looking.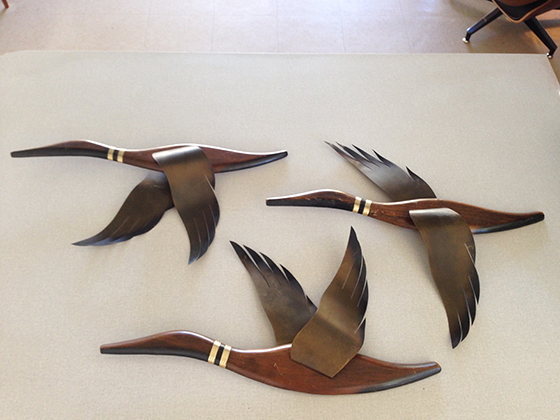 This is the only 'before' pic I have of all three, and it's a little blurred –sorry. Here's a closeup of the worst-looking one. As per the listing, they had "a few nicks and scratches" and were pretty dirty. Overall, in decent shape though, and a snip at fifty bucks.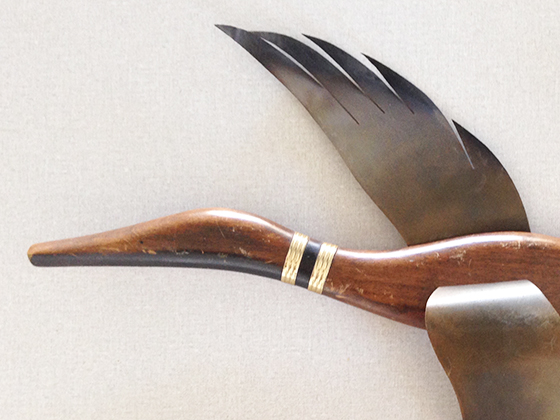 In the spirit of false economy, I Googled "cleaning brass" hoping for a kitchen cupboard recipe –baking soda and lemon juice sounded promising. Coincidentally, a neighbor had just dropped-off some lemons [thanks Randy!] so I gave that a go.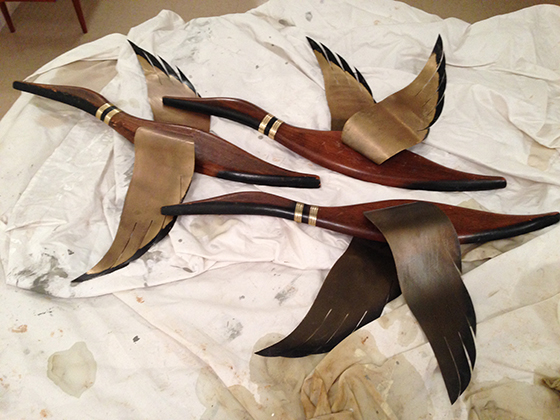 Notice the top two (post-clean) have cleaner wings, and definition in the black tips. I got all three to this stage, but it was tough-going, and the results were barely okay. "Brasso" sprang to mind, so I popped out to get some. Dirt cheap, and well worth the trip. Here's the result.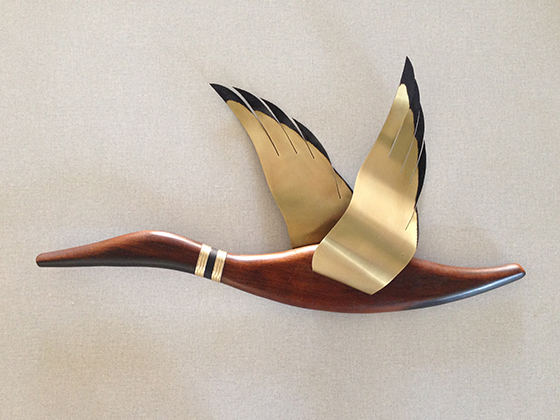 I considered sanding/re-staining, but Restor-A-Finish did the trick. I also touched-up the wing tips with black paint. Within hours, these birds looked better than either of us could have hoped –so much so, Karen agreed to hang them in the lounge.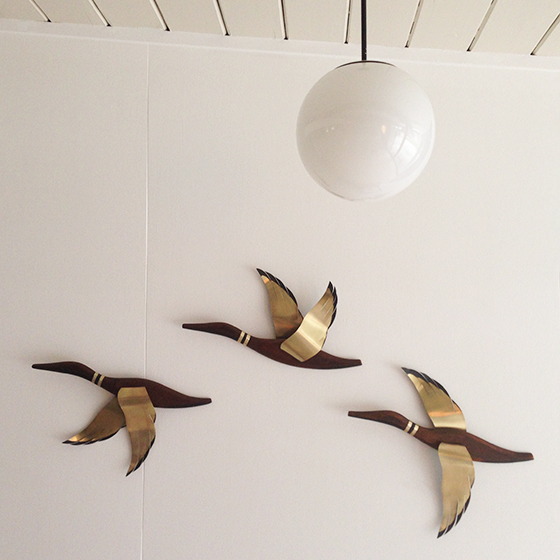 Each has a hole behind the rear wing, so hanging is easy. Placement was the head-scratcher –I tried dozens of combinations in Photoshop, before taking the plunge. I didn't want them grouped too closely, but did want them to relate to each other. I settled on this.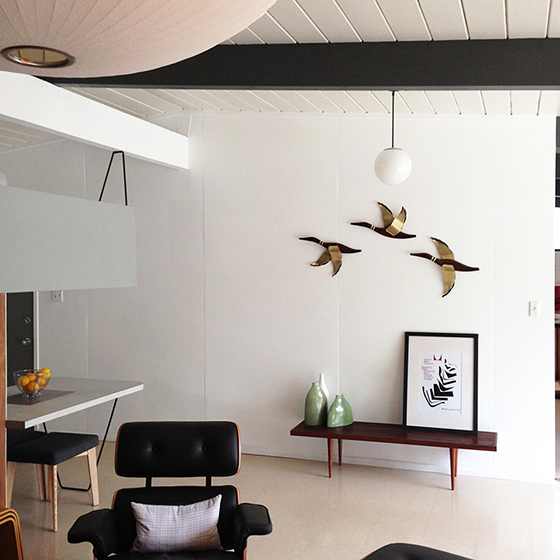 Happy how they look. After literally getting my ducks in a row (sorry) I aim to metaphorically follow suit –that means posting more often, and finally catching you up on our progress. In the meantime, have a great New Year's, and we'll see you on the other side.