This 1960 carport/atrium model caught our eye, mainly for its exterior –love the mid-gray/warm yellow combo. 4 beds/2 baths over 1735 SqFt (+atrium) in the Fairhaven neighborhood, of Orange, CA –somewhere we've never been, but need to…on our long list of 'hoods to check out.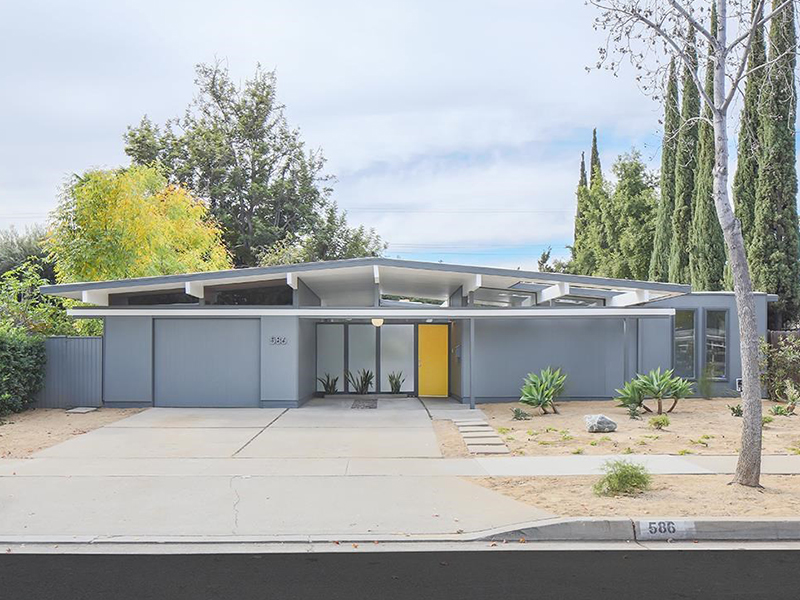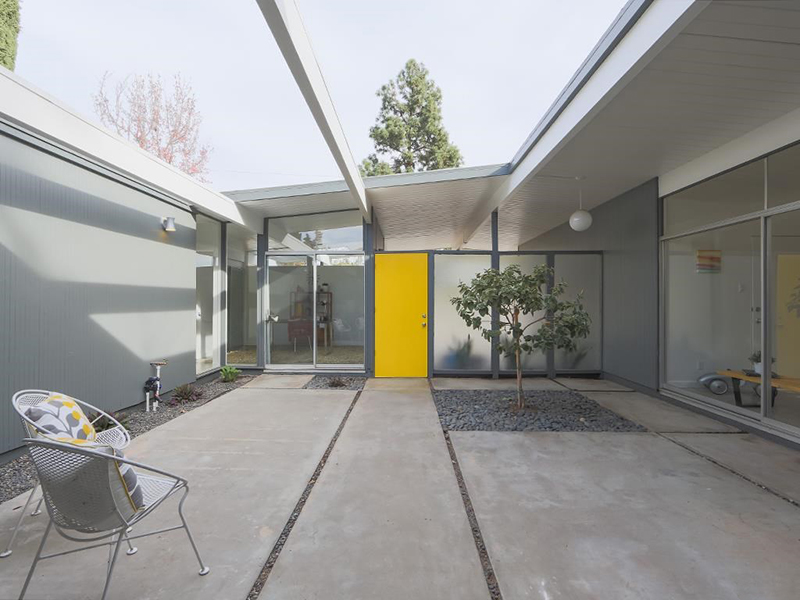 Inside, it's a little too white for us (yeah, I just said that). Could be warmed-up with some paneling –though limited walls to choose from. Fireplace is clad (familiar red brick outside) but works –similar to later Eichler variations. Concrete slab throughout, which looks great.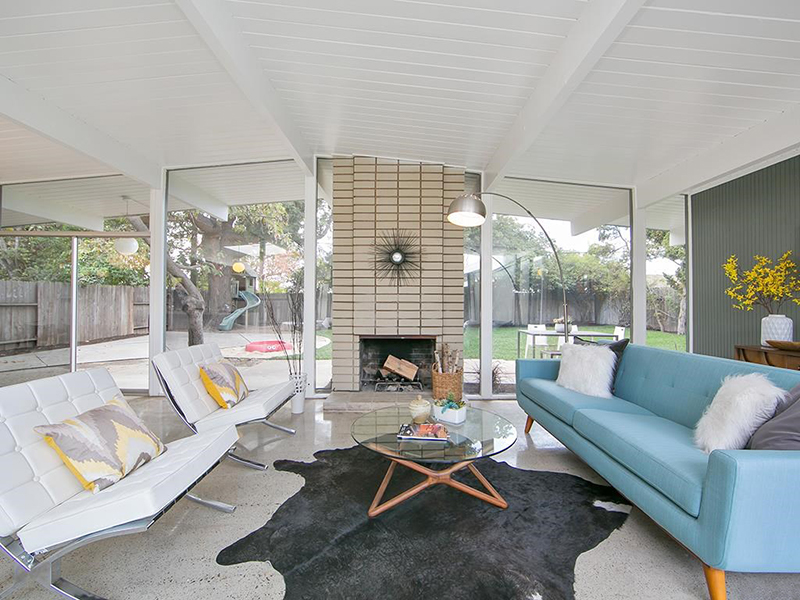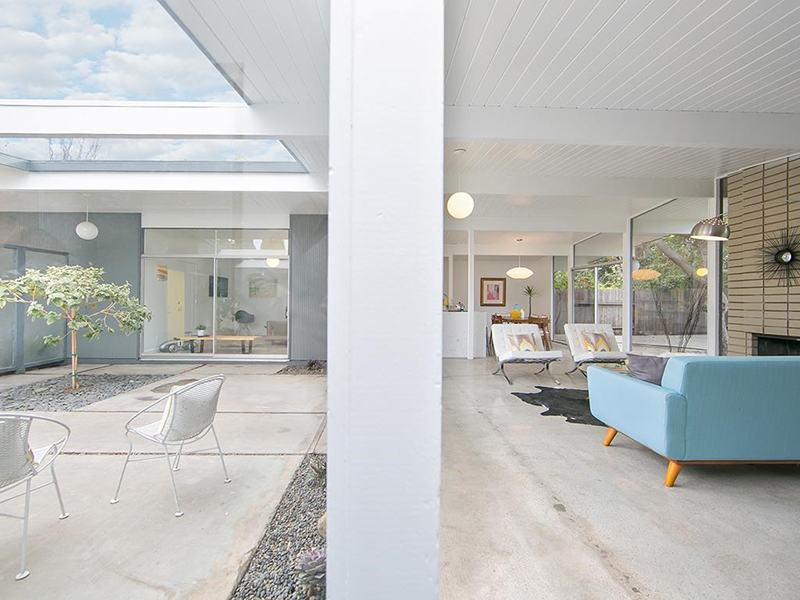 A wall has been removed, to accommodate an extended kitchen –this model is open enough without doing that (in our opinion) and the remaining support posts look a little odd. But it does add light, and the kitchen is nice –clean, Euro-looking and (you guessed it) white.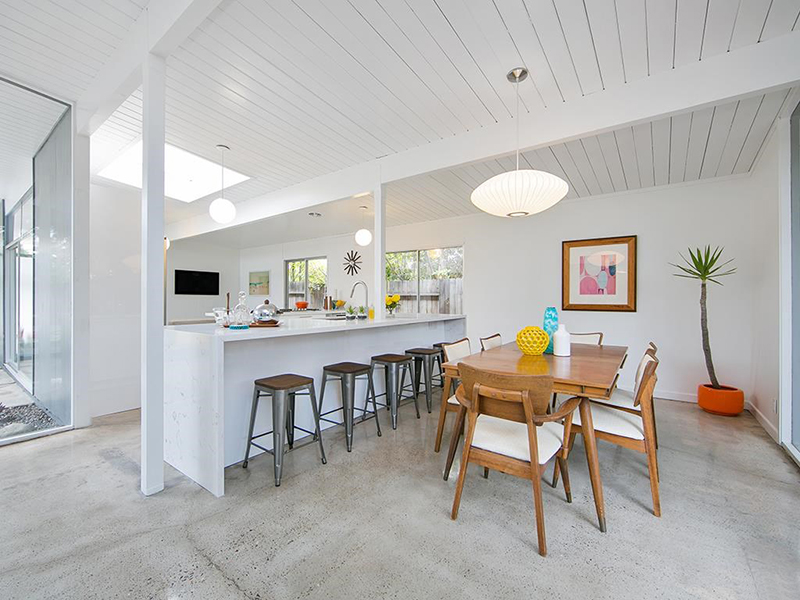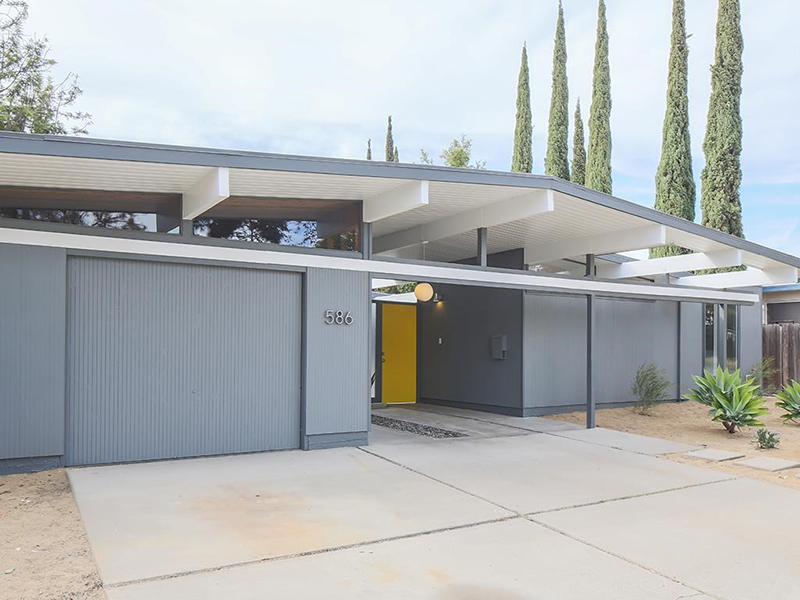 Awesome pics courtesy of Kelly Laule, Better Living SoCal, who does a fantastic job marketing Eichlers. Offered at $890K –still a bargain compared to most of the Bay Area. Open house 4pm today, then Saturday and Sunday. More pics/deets here.
Disclaimer: I am a Sacramento Eichler owner, and these observations are my own. Prospective buyers should conduct a home inspection, via a licensed professional.
Save