A case of déjà vu with this one. Another 1965 Claude Oakland 'gallery model' in the Sequoyah Hills neighborhood, just up the street from the one we posted a few weeks back. And it's another beautiful example, with most original Eichler details intact.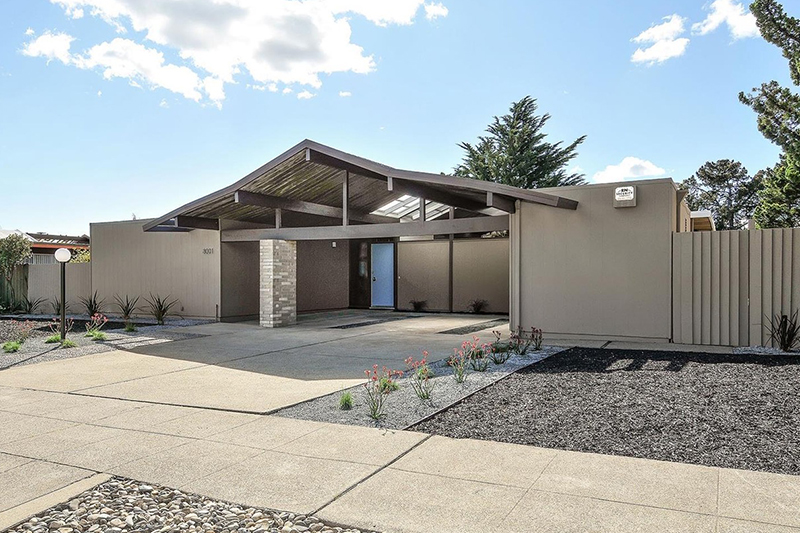 4 beds/2 baths, over 2400 SqFt, with large living area, small office, and laundry/utility. All the mahogany has been painted, but still plenty of wood on show –interior siding is stained, and original pickle-wash ceiling untouched. It feels balanced, but we'd prefer stained paneling and painted siding.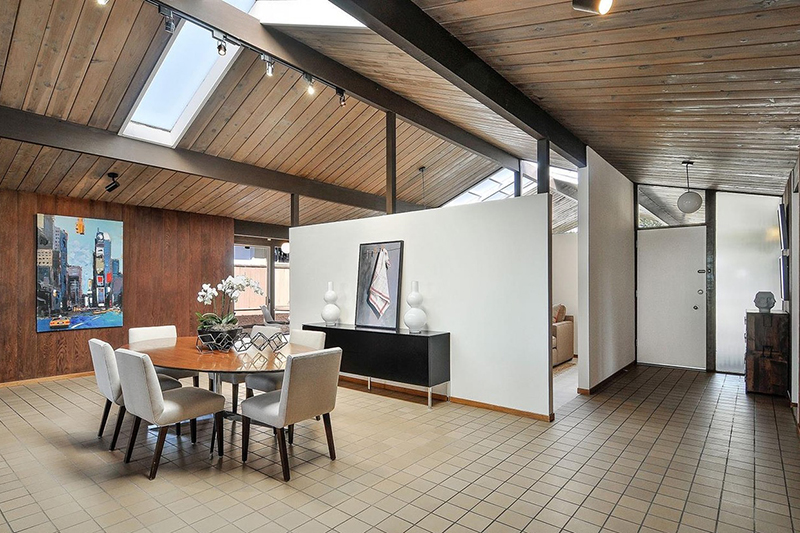 Spinning around, here's the living area, and a glimpse of the views this home enjoys. The fireplace is unpainted, and a lighter color than traditional Eichler red brick, more common during this mid-sixties era. The skylights are original. The track lighting isn't, and some globe lights have been sacrificed.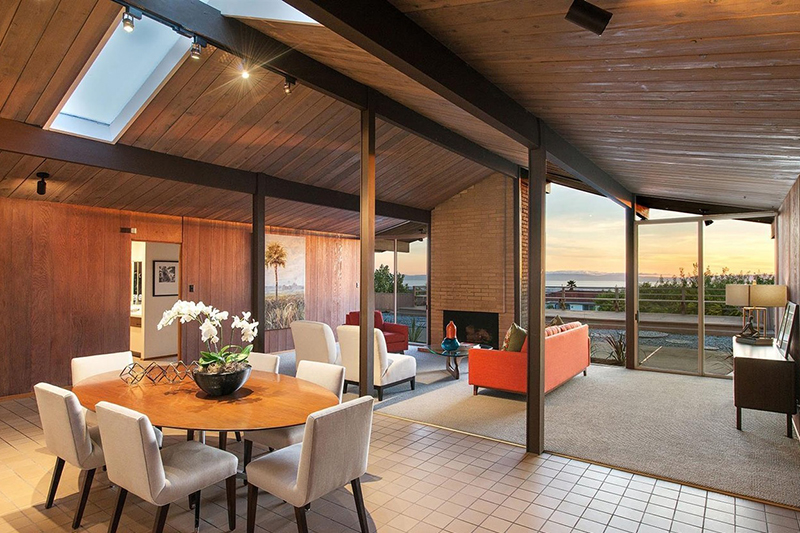 Another all-original kitchen, with cabinets, counters, and appliances intact. Globe lights still in here.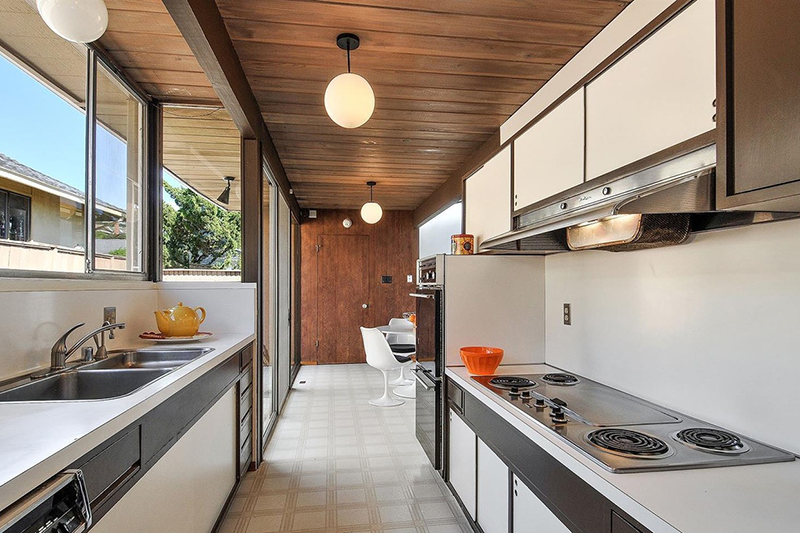 Matching cabinets and original sink/faucet in both bathrooms. This one (the guest) has outdoor access.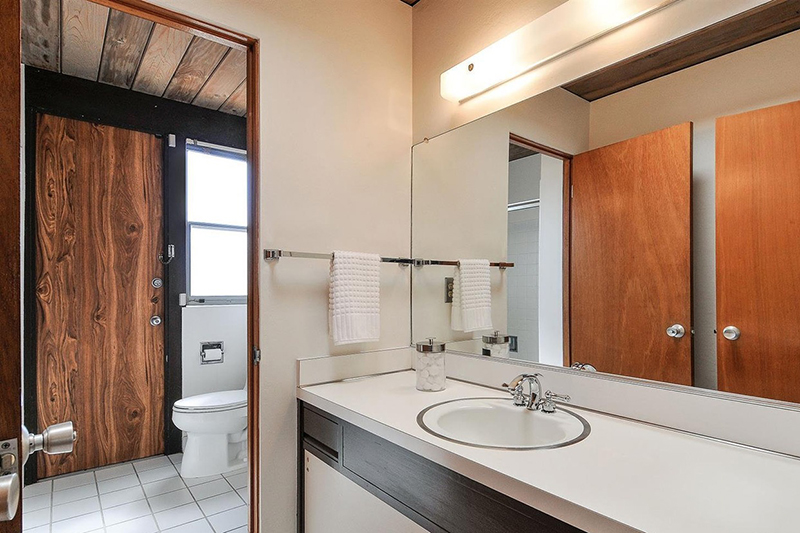 Three compact bedrooms, plus this master, with slider access to the backyard, and half-decent views.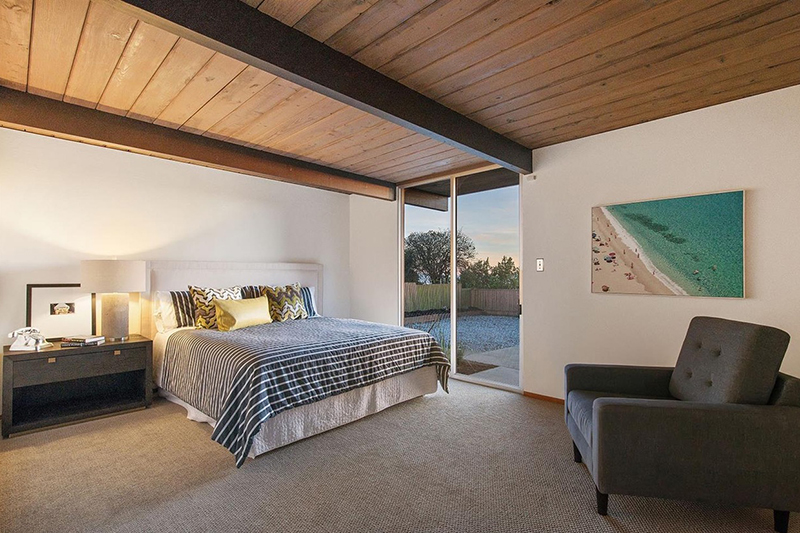 Speaking of which, how about this? The lot is relatively compact (8806 SqFt) but with this view who cares?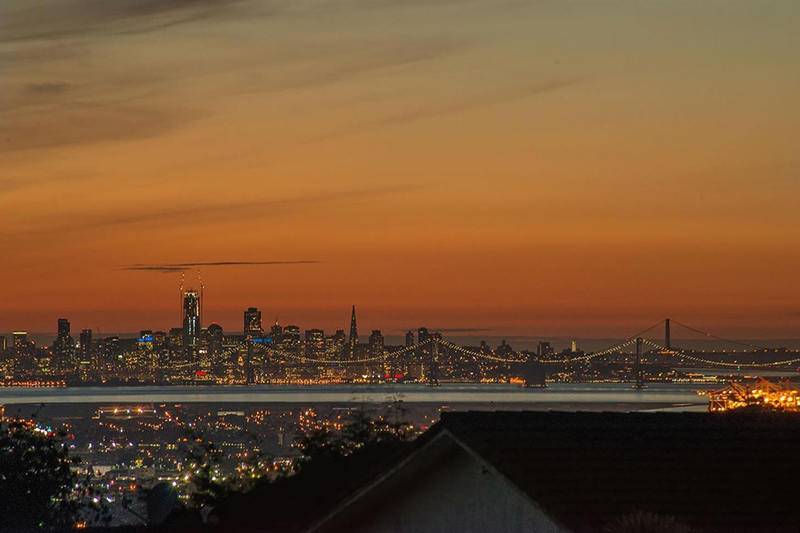 If you get bored of the San Francisco Bay/skyline, you can always look back at the house. Not bad, eh?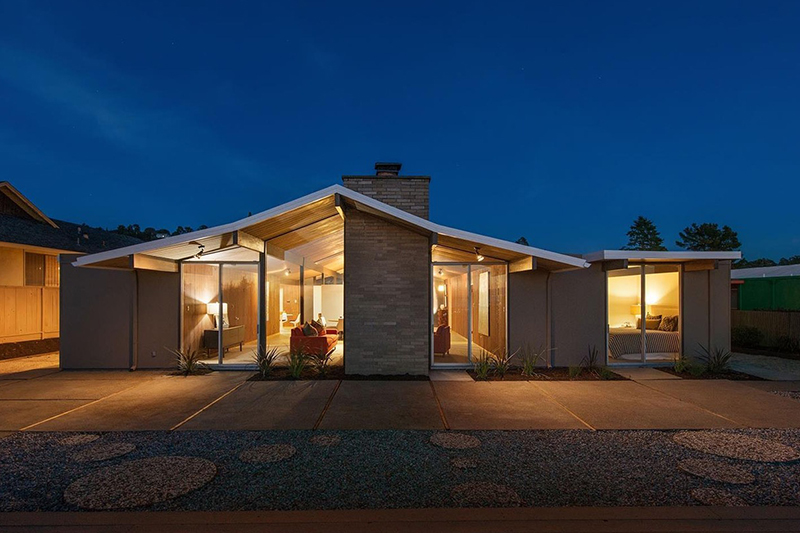 Offered for $950K by Henry Jeger, of Jeger Real Estate. More pics/deets here. Unsurprisingly, it's another Redfin "Hot Home". If you want it, you'd better get on it. Open house Sunday, April 2, 2-4pm –if you make it, do let us know what you think.
Save
Save
Save
Save
Save
Save
Save
Save
Save
Save
Save
Save
Save
Save
Save