We keep noticing random wires all over the place. Not live electricity, just a legacy of lazy wiring for phones, alarm components etc. No doubt typical for a property of this age, but a trend we'd like to end. So, we set about tackling some of them.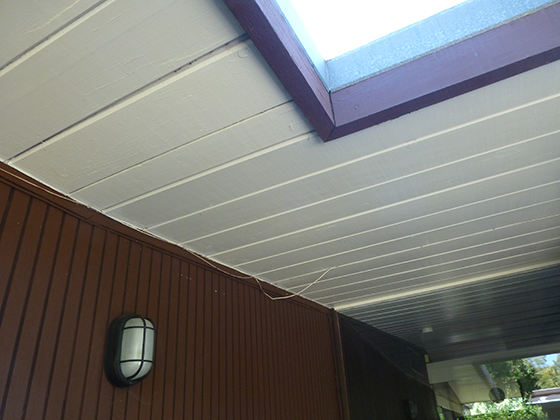 The white wire above has been nagging at us since we got in (as has the ugly light fixture, but that's another story). It's an old DSL cable, running all the way around the side of the house, and snaking in between beams and the fireplace grooves, below.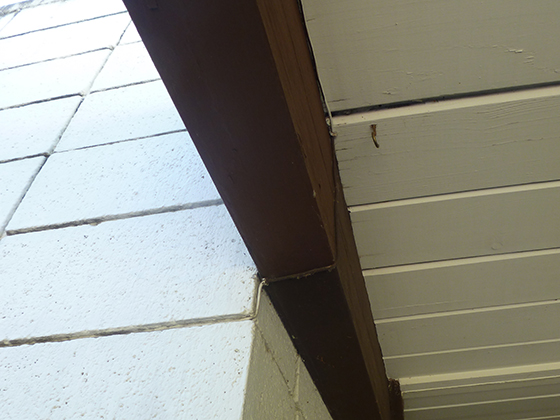 It's out of action, so we got rid. As we moved around the house, extracting clips and gradually removing the offending wire, we also pulled out any nails, hooks and screws we found. We left a few holes, which we'll need to fill/paint later.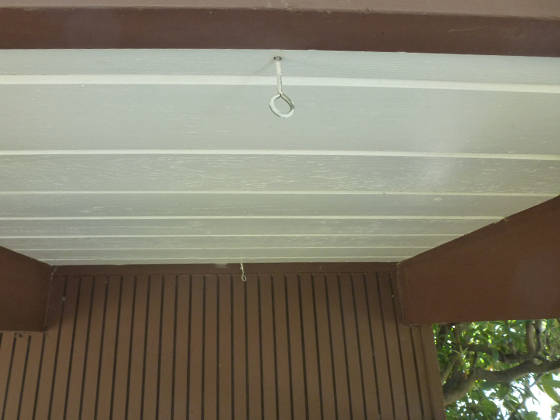 The black wire below is necessary, as it carries our cable/internet. The problem is how it's been routed. It runs across the beam, above the master bedroom, then messily down the siding. It's pretty noticeable, particularly if you're a neat freak, like me.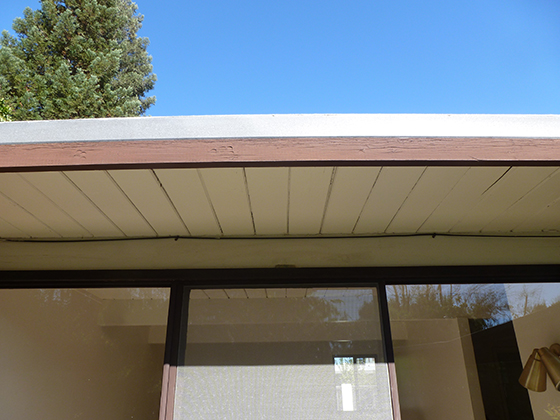 So, we re-routed it along the lower part if the beam, and down between a siding groove. It also entered the house at the wrong point, so we needed to re-drill the hole. A good excuse to test our latest purchase, this power drill.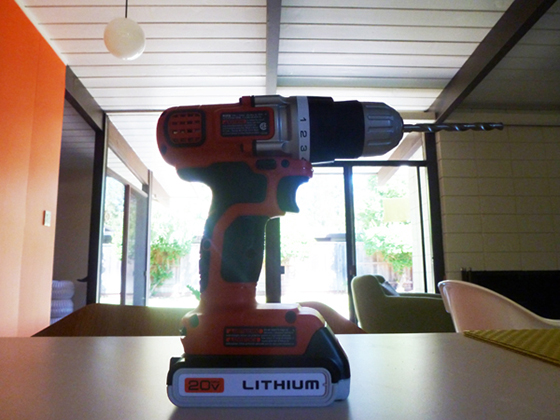 When we moved from England, we left all our electrical tools behind – the difference in voltage means they won't work over here – and couldn't justify replacing them while we were renting, so we have some pent-up DIY frustration. Cue drilling.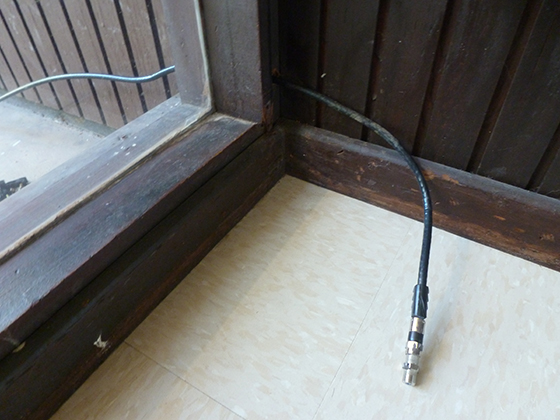 Mmmm, that feels better. And the entry point to the living room is now much closer to where our TV and router reside. With all said and done, we ended up with an impressive amount of wires, plus a sizable collection of nails, hooks and screws.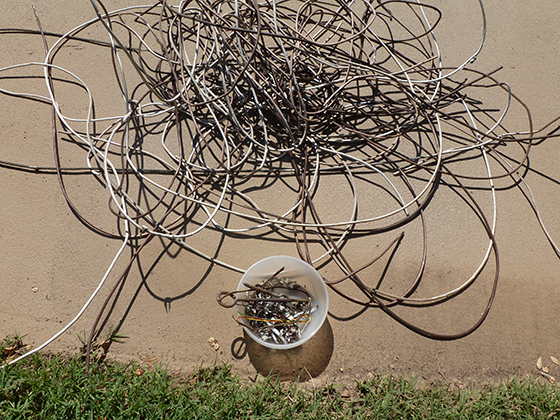 With a mass of messy additions removed, this side of the house looks a lot neater. Apologies if this post seems a bit trivial. I just wanted to convey some of the tedium of our restoration. I'm thinking that's mission accomplished.