If this was a question, the answer would be "no". But we're getting there. Confused? I'm talking about the Sacramento MCM Home Tour –and we're on it. Tickets are selling fast (get yours here) with an expected 1K tour-goers. The date? Let me help you with that. Regulars here might recognize our flip-clock…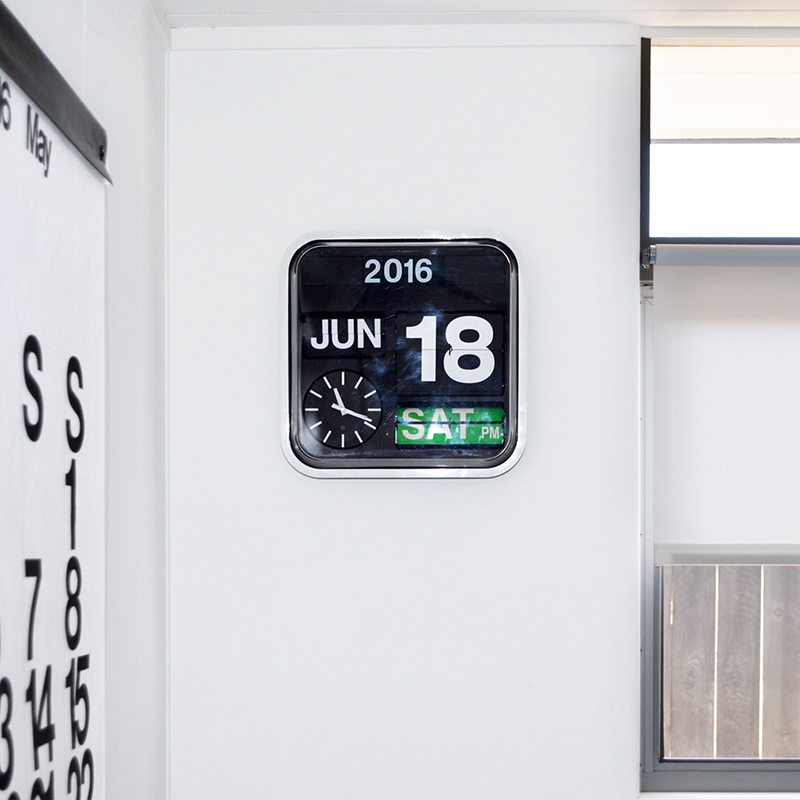 …and may also recall that it's broken –we set it to our deadline date, for a handy reminder. Like we need it. With each day that passes, we're feeling more scared excited. Truthfully, now we've completed most of our "must do" list, we're leaning towards excitement.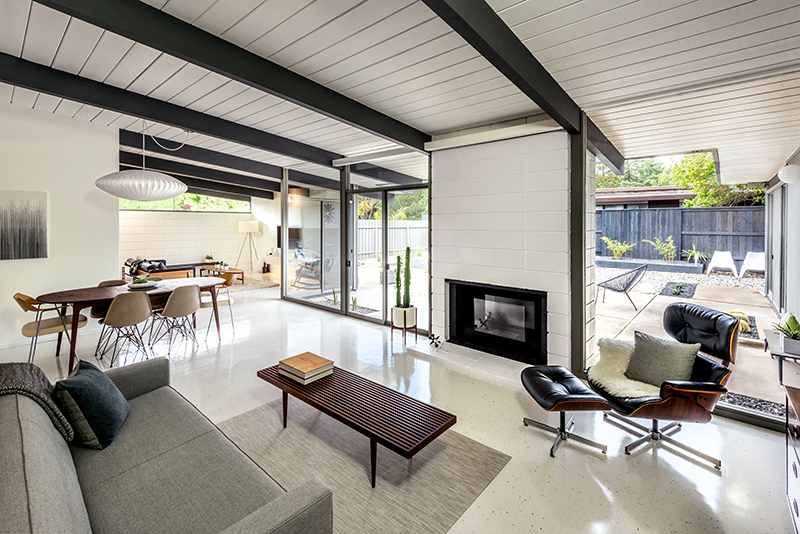 As you'll see from the above/below promo pics (by Donald Satterlee) our living space is pretty much done. But many areas are far from 'tour ready', and we won't have time to fix everything –most glaringly, our front yard (way to set a first impression) so please don't judge us 'til you get past the weed patch lawn.
With our focus on doing, we're way behind on sharing. Here's a sneak peek at what's ahead, starting with our side yard–clockwise: salt and pepper/agave, table mountain/solar globe, no-mow grass, original patio slab. Out of shot: more plants, water, flamingos. You heard me.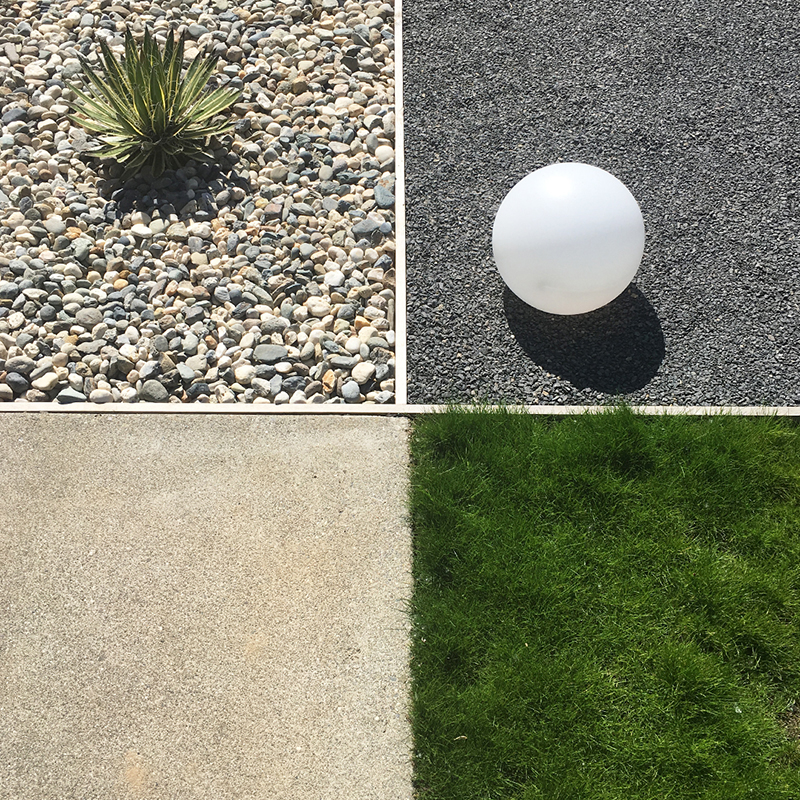 We also completed our guest bathroom a while back. A simple white/gray affair (what did you expect?) which was anything but simple to complete. Instagram followers will get what I'm talking about. But we finished, and we love it. A small room, so tricky not to give too much away.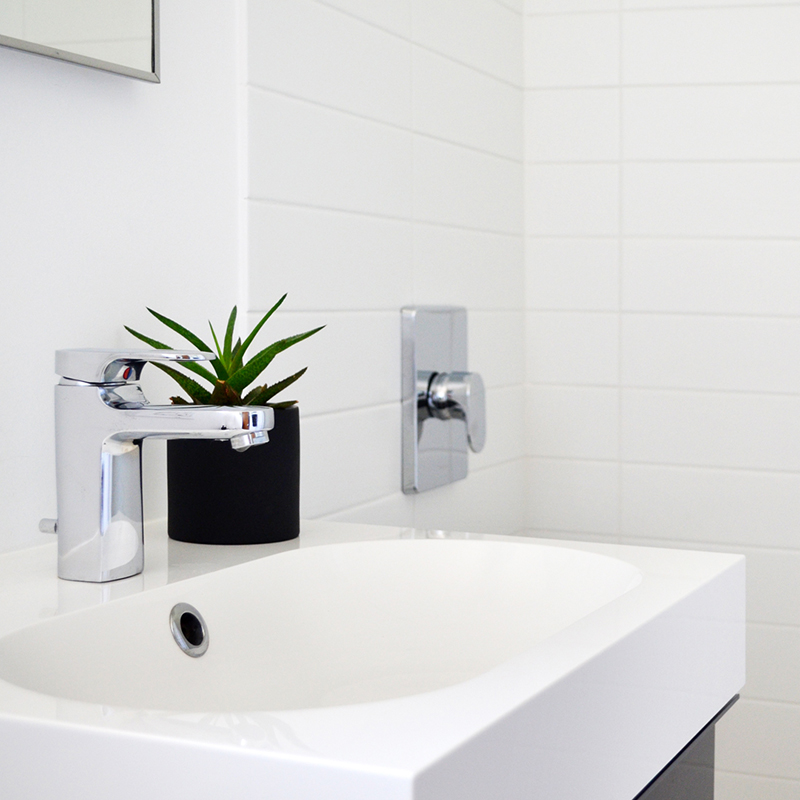 On a related note, I dug a giant trench in our back yard, for our replacement sewer pipe –some things you shouldn't DIY, but I just couldn't help myself. Oh, and we've finished the last room of flooring (our office) –yay! See you back here soon(ish). In the meantime, wish us luck…