We're famous. Kinda. Sacramento Magazine just featured us and our home in its latest (May 2016) issue. We were interviewed, along with two other neighborhood couples, for an article about life in a Sacto Eichler. Happily, they used the front of our house for the intro spread…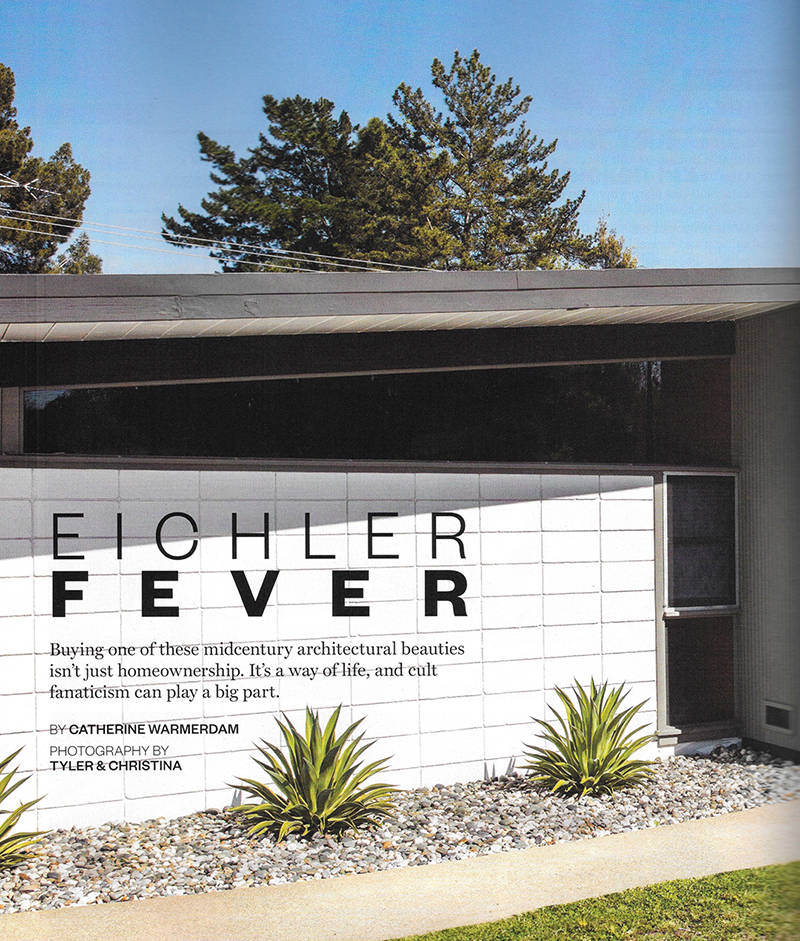 Unhappily, they insisted on photographing us too –I get it, an article about Eichler owners wouldn't work without seeing the owners. So we obliged. And, as pics of us go, this one's pretty good. The photographer (Tyler) was a pleasure to work with, and made the process painless…almost.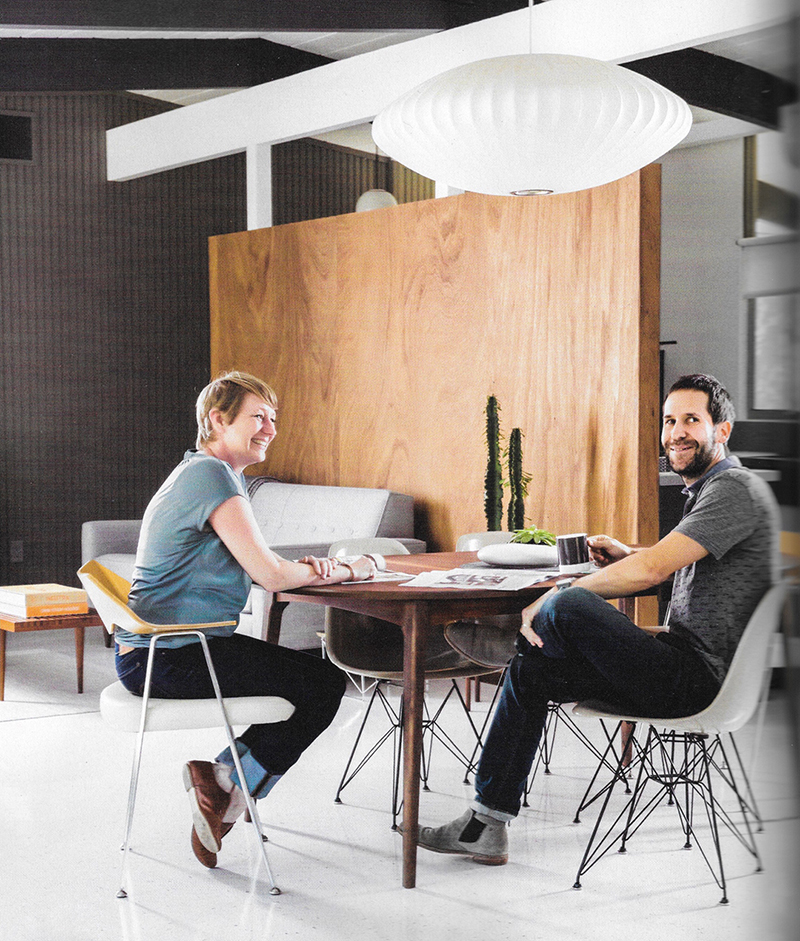 The article also highlights the upcoming Sacramento Mid-Century Modern Home Tour –which we're on, if you didn't know already (more on that soon). Read the full article in Sacramento Magazine, available on newsstands now, or by subscribing at SacMag.