We're famous. Sorta. Emily Henderson just included three pics of our Eichler, in a post about her exterior renovation –she wanted something resembling Eichler siding, to replace her home's tired vinyl exterior. Happily, our place made the cut for her inspiration shots.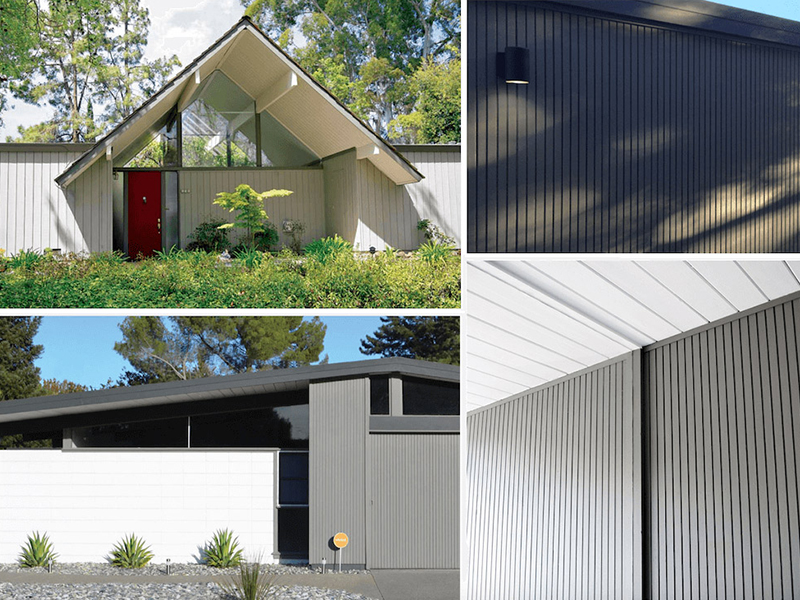 That's not our Eichler top-left (sadly) but the other pics are ours. Emily's place already had some Eichler characteristics (tongue and groove ceiling, exposed beams, clerestory above the door) but now looks even more Eichler, thanks to the siding, and globe lights she installed. See Emily's post for more.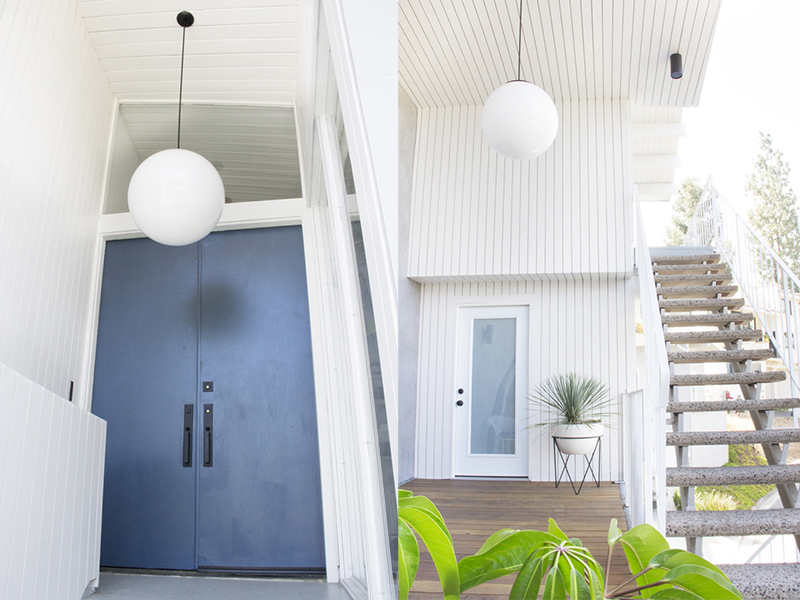 Thanks to Emily for including us, and great job on the reno! Interestingly, she used individual planks, whereas Eichler siding comprises 4-foot width boards. For anyone (with or without an Eichler) who wants this look, authentic Eichler siding is available here, in wideline (like ours), thinline, or plank-tex variations.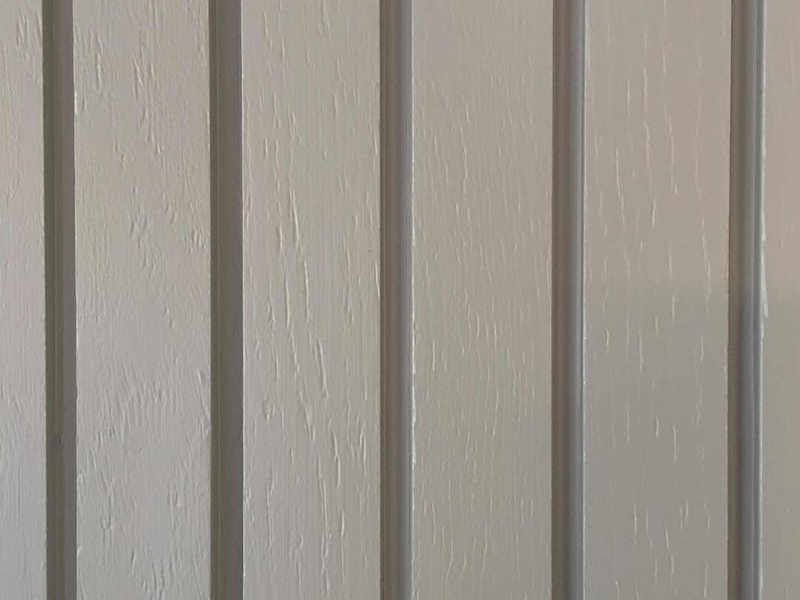 Finally, we would have missed this mention if it wasn't for fabulous FM friend @thejennyjames giving us the heads-up –thanks, Jenny! If you don't follow her already, you should. And definitely check out her hugely entertaining and inspiring reno blog, Suburban Pop.
Save
Save
Save
Save
Save
Save
Save
Save
Save
Save
Save
Save
Save