When we closed on our house (truthfully, a bit before) there was one purchase we couldn't resist; an authentic Eichler house number, to replace the existing gold numbers, below. These are available through a Bay Area company, appropriately called Eichler Numbers.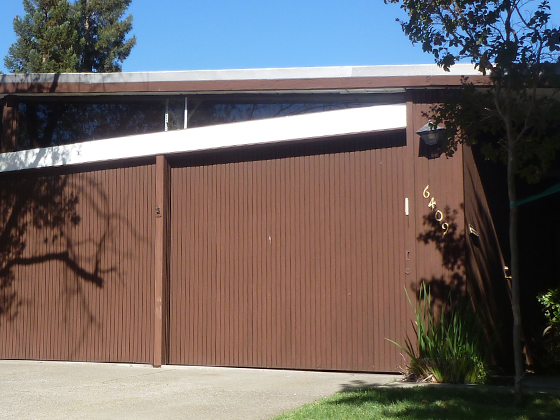 One advantage of buying before we got to California; we didn't pay sales tax. We had the number delivered to our Boston rental, and couldn't resist photographing it there. Fittingly, the walls of our deck looked a little like Eichler siding, so provided a nice backdrop.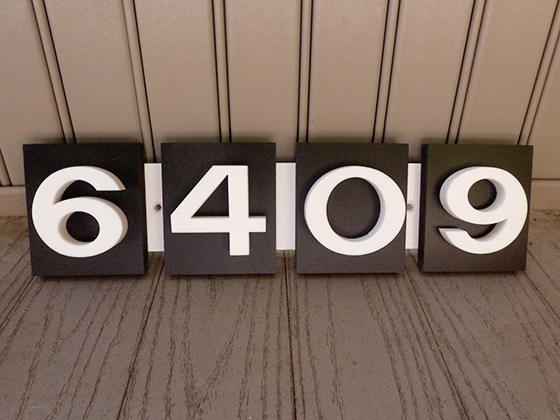 When we reached Sacramento, it took all our will power not to remove the gold numbers immediately. But we needed to handle a few urgent jobs first. And we couldn't bring ourselves to mount the number beneath the existing light fixture, so we got something more in-keeping.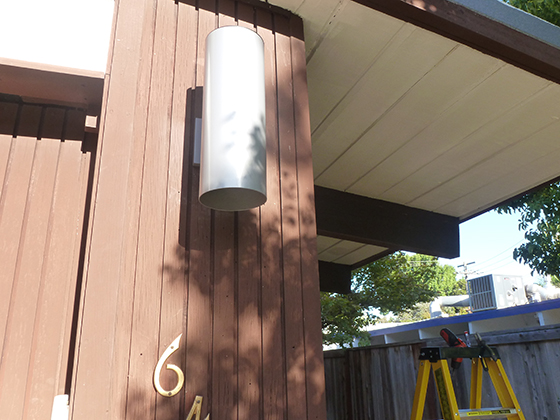 We picked this metallic gray cylinder light, from Progress Lighting. Once it arrived, we set to work, removing the mis-matched light and wiring-in its replacement. Then we gleefully unscrewed the gold numbers and cast them aside.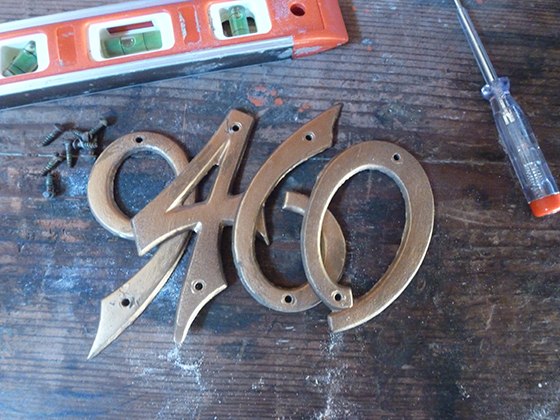 Unfortunately, they left a lasting impression. Karen set about filling holes, sanding and repainting the area. Luckily, we found some left-over Oxford Brown paint in the garage. We won't be sticking with this color long term, but at least it all matches.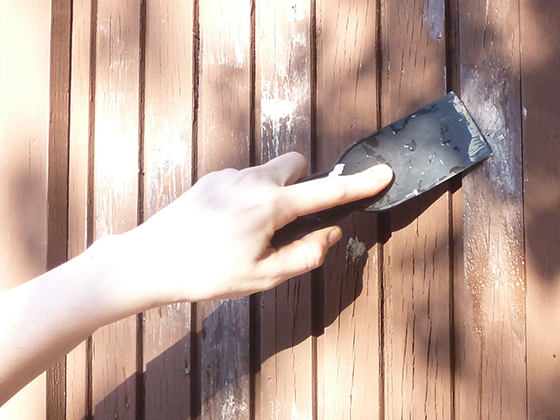 Next, much research and discussion, to determine the correct height for number placement. Apparently, average eye-level (whatever that may be) is correct. With number and light finally in place, we stood back and admired our handywork.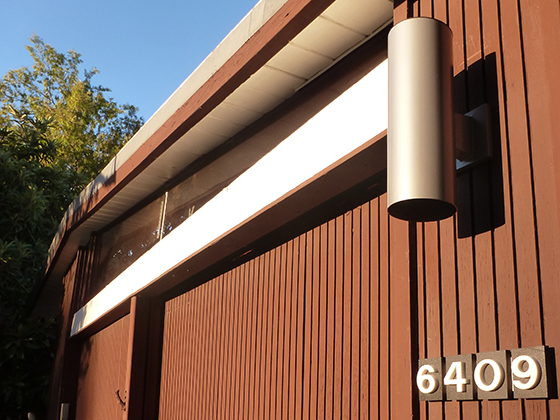 We have so many other, arguably way more important, things to do, but this was important to us. Now we feel like it's our house. We're showing the neighbors we've arrived, and that we know our house is an Eichler. We've had lots of compliments already.