Before making the cross-country trip from Boston to Sacramento, we called ahead to setup utilities. With a large debt owing (from former renters) and us not being permanent residents (according to the USCIS) our electricity provider needed to verify our identity, in-person.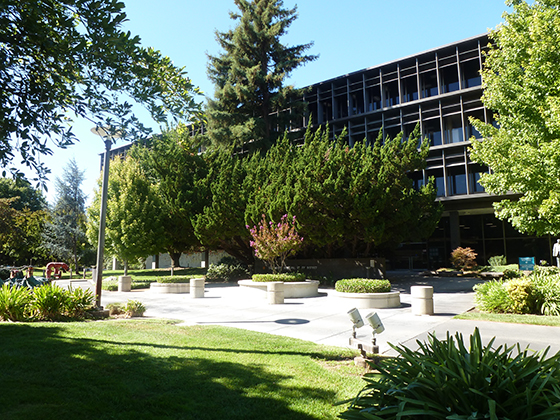 When you've just bought a suburban house in a new city, you have no car, and said provider is on the other side of town, this is a giant pain in the…anyway, we made the trip – via bus and train – to East Sacramento, home of SMUD. Sounds like a profanity, and perhaps it should be.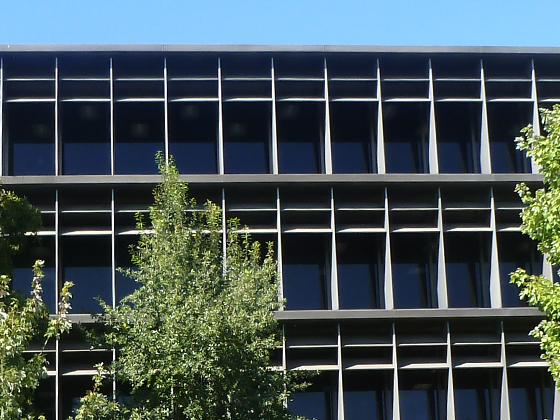 On the plus side, SMUD HQ is uber-cool. Fittingly (for us) it has genuine mid-century credentials; built in 1959, designed by Dreyfuss & Blackford, and influenced by the work of Mies van der Rohe –he of Barcelona Chair fame, and designer of my favorite NYC skyscraper.
It's also on the National Register of Historic Places. Want more? The exterior features a tile mural by Wayne Thiebaud, called Water City, which serves as a tribute to Sacramento's rivers. To top things off, SMUD also has a pretty groovy-looking logo.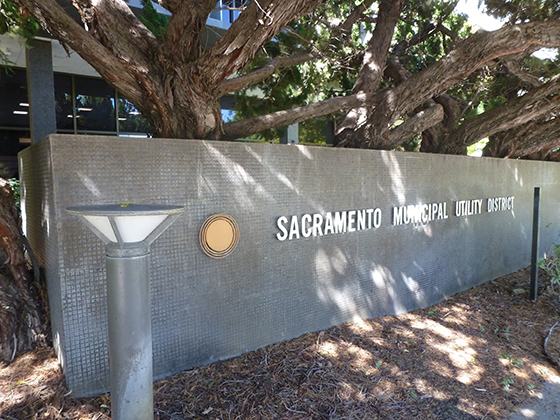 This reassured us that we'd landed in the right place, and made this potentially painful process a breeze. Truthfully, it was easy for me anyhow; I just wandered around, snapping these pics, while Karen presented the necessary documentation. Life is good.