Our model is the JE-84, one of four plans from the original Sacramento Eichler brochure. Actually, that version has the garage on the left, so I flipped it to resemble ours, and corrected some dimensions. Let me walk you round the outside of the house, to explain how it fits together.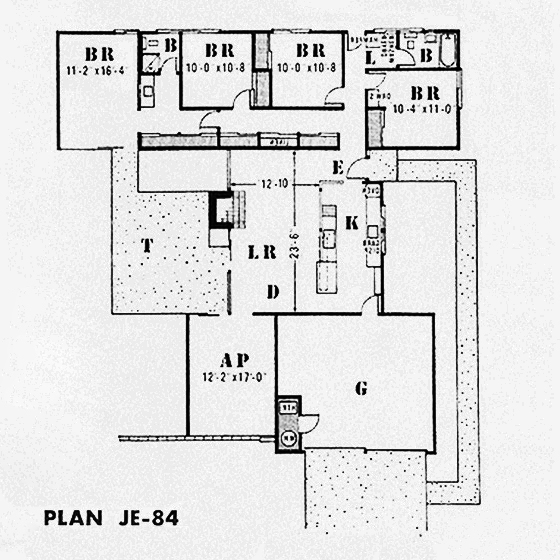 We have a large, by our (UK) standards, front lawn and steep driveway (so steep, we'll be adding steps to the right at some point) leading to a two-car garage, with clerestory windows. These windows are mirrored above the opposite cinder-block wall, which fronts the all-purpose room.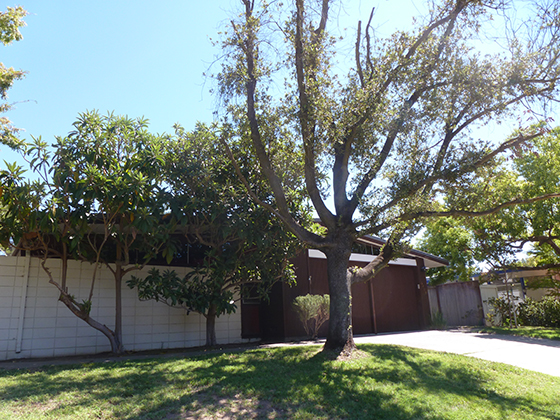 To the right, a path leads down the side of the house (past the gold letter-plate, yuck) to our courtyard entrance. We may section this off at the front, with a fence and a door, as some of the neighbors have successfully done. But we're not sure yet.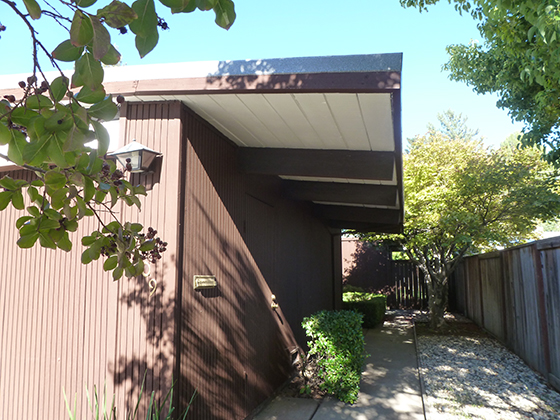 Either way, there's potential for a cool, tranquil space here. This is where our kitchen faces out; you can see the windows, above the orange panels. Which reminds me, those panels are in serious need of repair/replacement. We must address that before winter comes.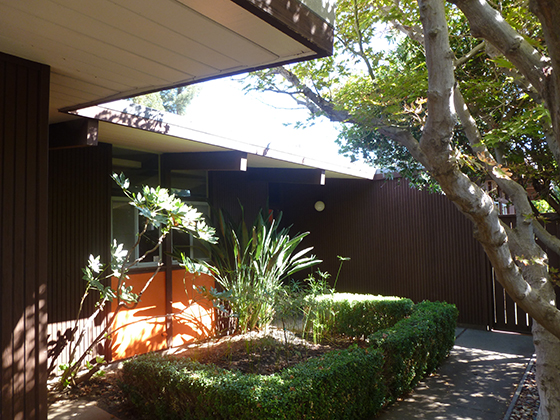 On the opposite side of the house, we have a good-sized patio, where we've spent most of our outdoor time so far. It needs work (what's new?) but it's useable. This space is overlooked by the main living area, all-purpose room, and master bedroom (pictured).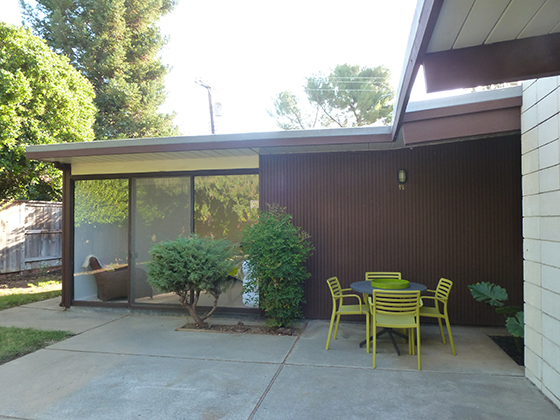 Around the back, our yard spans the width of the house, and is visible from three of the four bedrooms and both bathrooms. The lawn is a mess right now so we try to ignore it. We'd love to have a pool back there one day but, with everything else on our plate, that feels a long way off.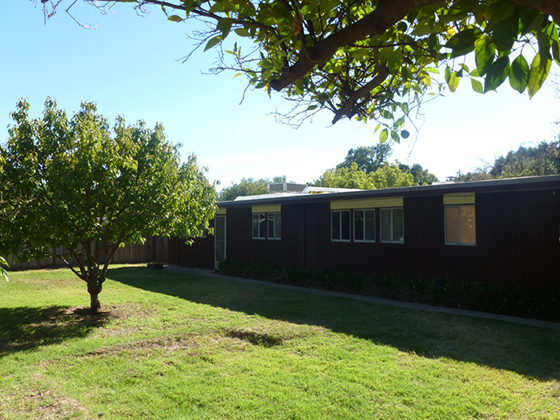 So that's the plan. And our plan is to stay true to the original design. We just want to repair, restore and freshen-up, while adding our own touches, through paint, flooring, decor and furnishings. As you can see, the outside needs plenty of work too. Nevertheless, it should be a lot of fun.
Save