I'm sure you recognize our glossy white IKEA dining table –we bought this a while back, as a medium-term fix. We planned on replacing it, down the line, with something more MCM-appropriate. But that definitely wasn't a priority. So you can guess what happened next.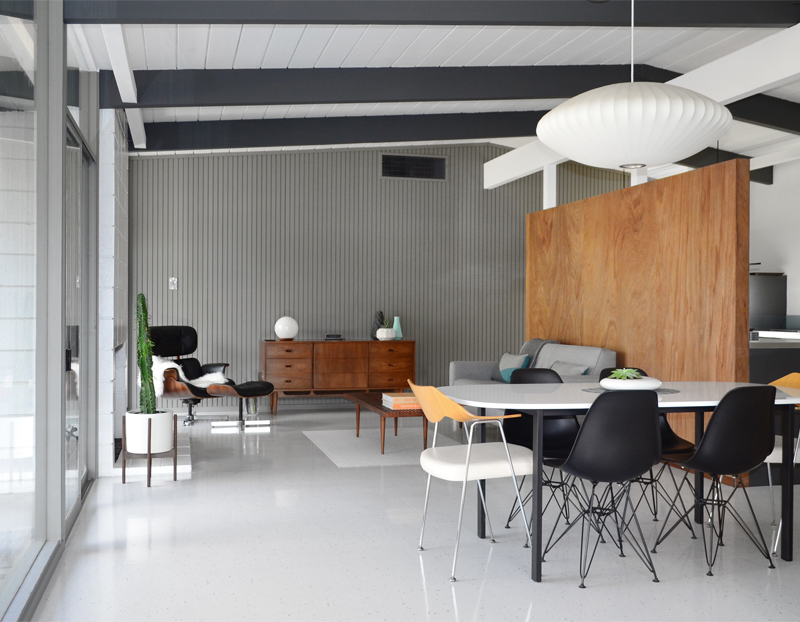 Another 'want but don't need' Craigslist alert: "mid-century Danish-style dining table, $70" –or words to that effect. At that price, we were expecting big issues, but this was the worst damage. Our biggest concern was the mis-matched (worn) main tabletop and (unused) integrated leaf.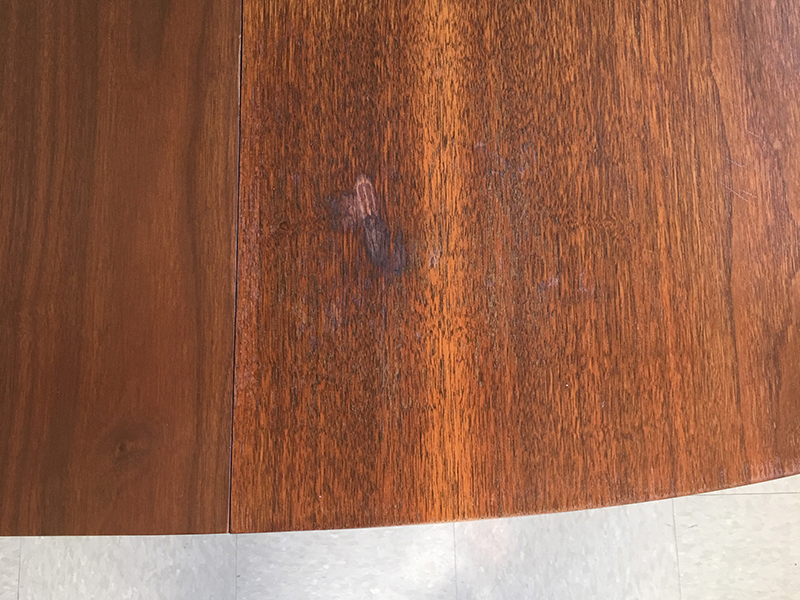 We'd be using it fully extended, so everything had to match. We decided to refinish it –sanding, then applying Watco Danish Oil, in light walnut –our first experience with Watco. It came out a darker than we hoped (probably should have used 'natural') but the finish was great.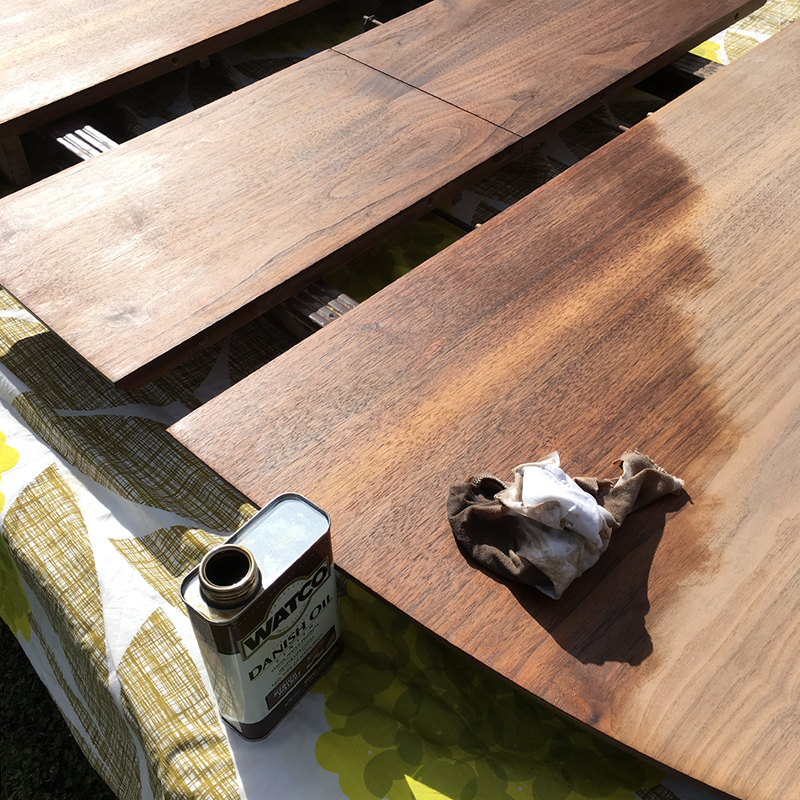 The legs are solid oak, so needed a different approach. First I sanded them back (below), then blended walnut/mahogany MinWax stains to achieve a close(ish) match for the tabletop. I had to re-sand one, after going too dark, but got there in the end.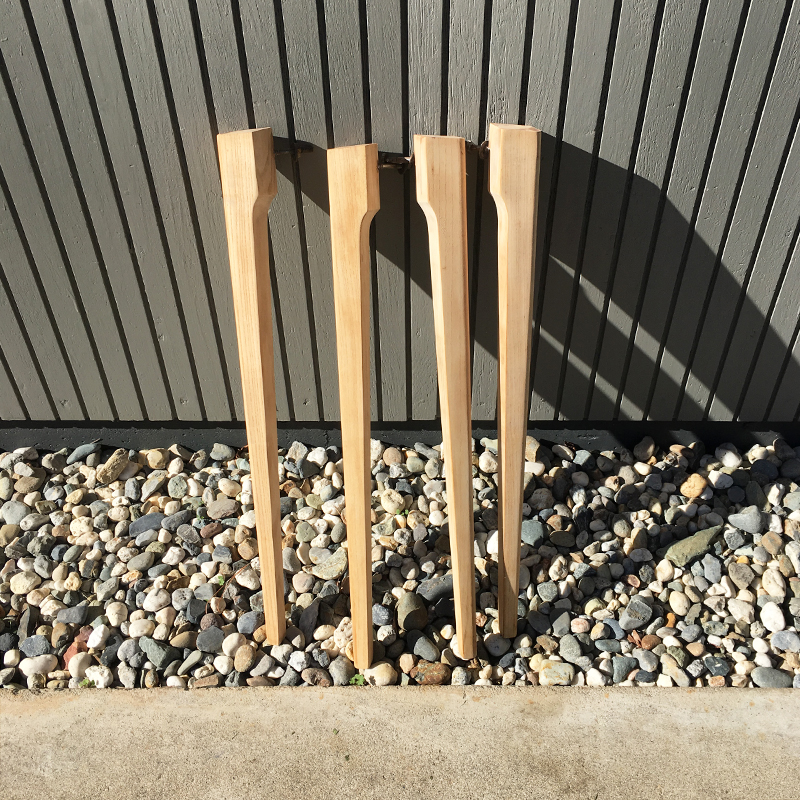 Then we put it back together. Now it's in place, and combined with our new shell chairs, we love it. Being super-picky, we'd probably like something slightly longer, without leaves –ideally a Cherner table…but now we're dreaming again. And we can't complain. Especially for $70.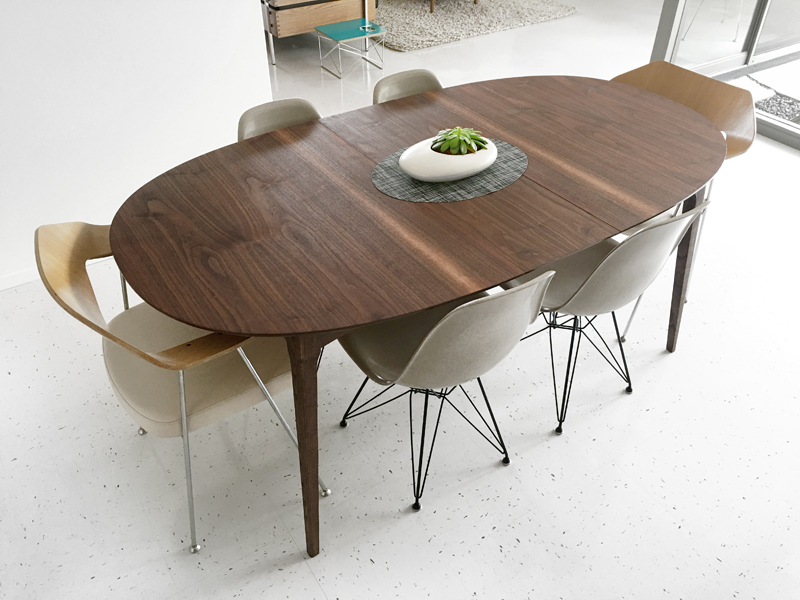 One side-effect –we've had to re-take all our living room 'after' shots. But hey, we like that stuff…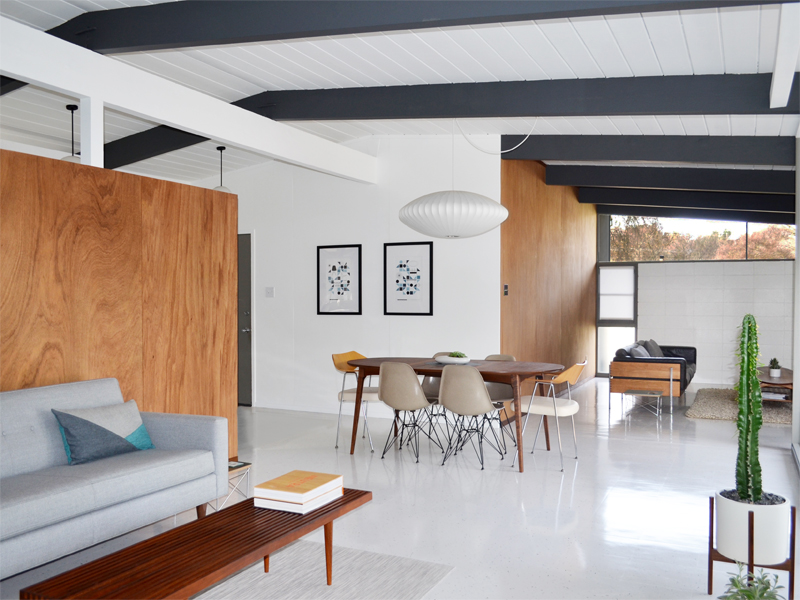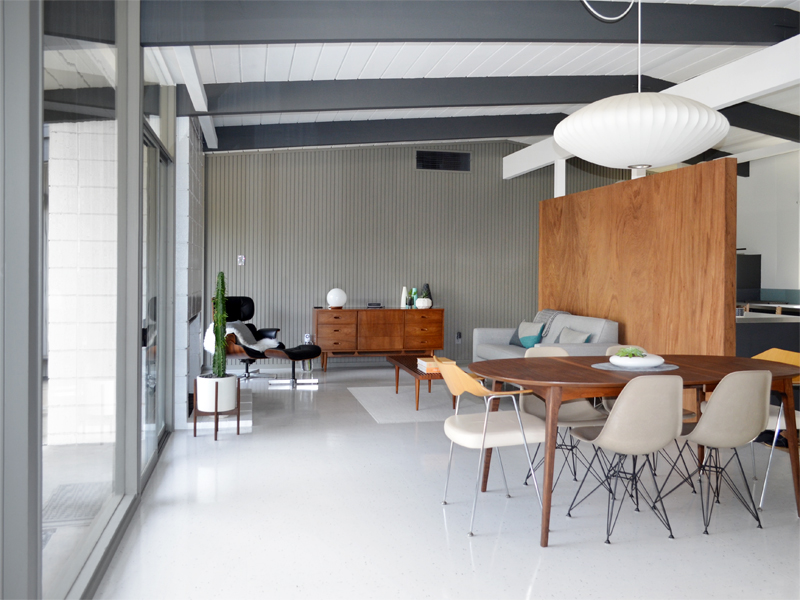 See. That reminds me, we're working on a 'before and after' page, which we'll add to the top menu soon. Oh, by the way, we'll be keeping the white table, and our black repro shell chairs, and using these outside.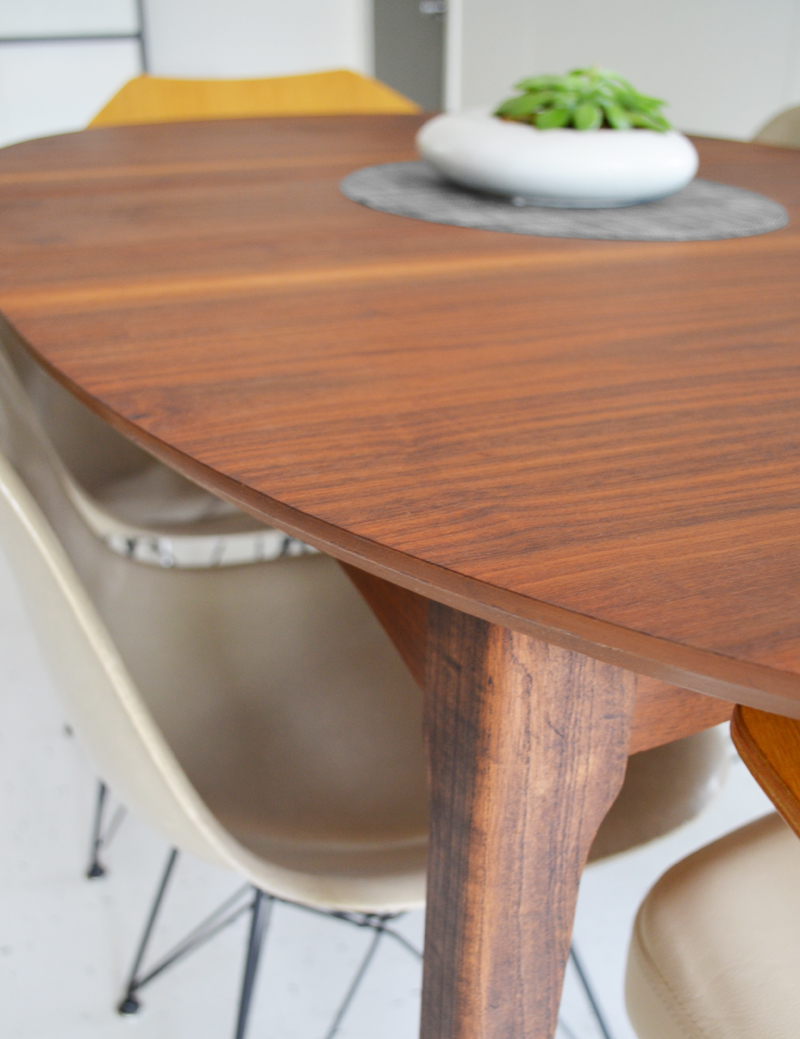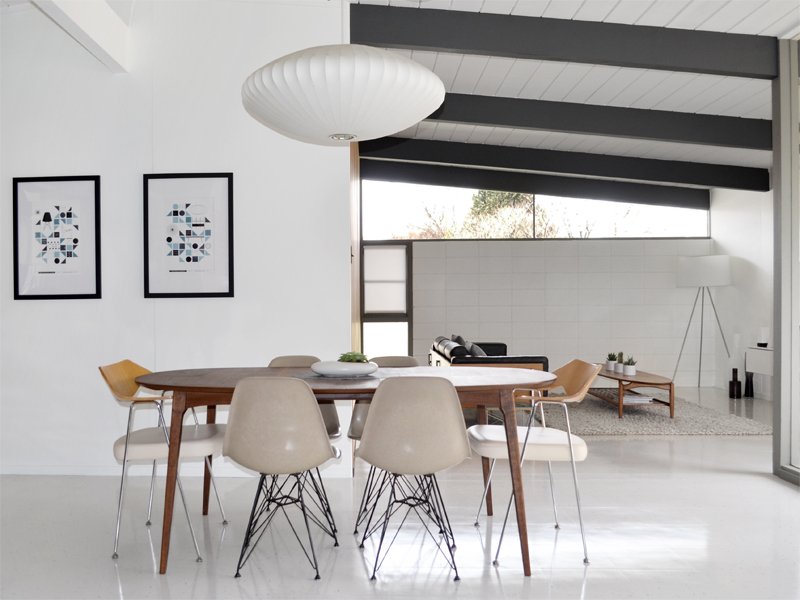 We've made some recent landscaping progress actually, in-between downpours. And if you follow us on Instagram, you'll know our simple (like it's ever simple) guest bath remodel became a plumbing nightmare. Thankfully, we're over the hump, with just flooring to do. More on all that soon…