Some Friday morning reading, courtesy of our friends at the Eichler Network –they kindly included us in the latest issue of CA Modern, the quarterly publication, delivered to all Eichler (and Streng) homeowners. Here's a real-time (almost) shot of the magazine, at our place…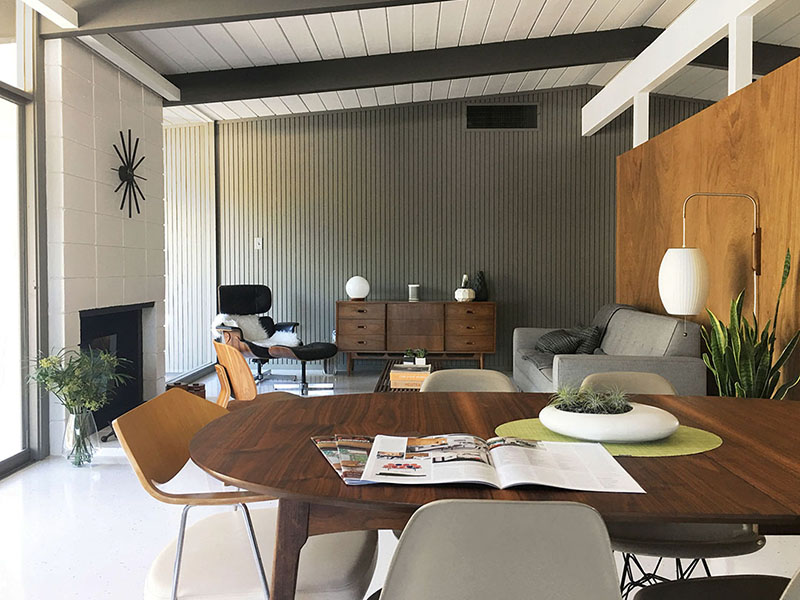 And here's a closeup of the article, all about blending vintage and modern furniture pieces –that's pretty much our M.O. so I guess that's why they got in touch. They certainly included plenty of words from us, along with a few pics of our home…and even (a rare) one of us.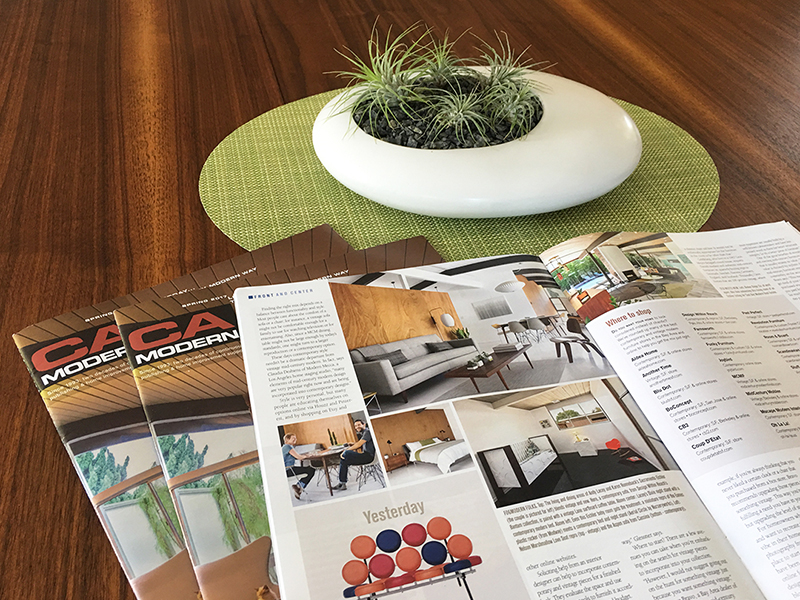 If you're not lucky enough to get the magazine, you can still read the article here, on the Eichler Network website. And while you're there, dig around a little –it's a fabulous resource for all things Eichler and mid-century modern. Happy Friday!
Save
Save