Warning: this post might just be as boring as it sounds. But I had to share our triumph, in transforming our tiniest space –this oversized cupboard, off our courtyard entrance. It houses our water heater, and little else. We wanted to give it more function.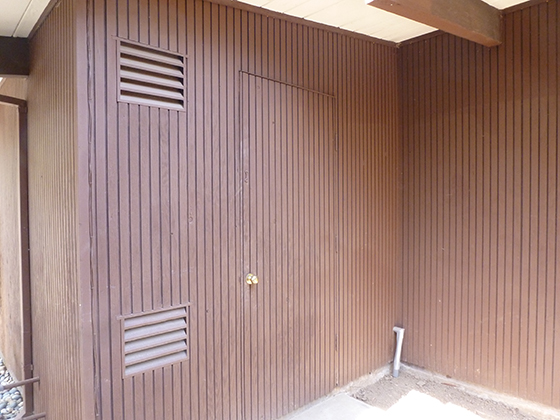 Previously, the door lacked a lock, and the hardware was gold. We got a lockable door knob, allowing us to stow outdoor tools and equipment with confidence. It doesn't match our front door hardware, but it's in-keeping, we think.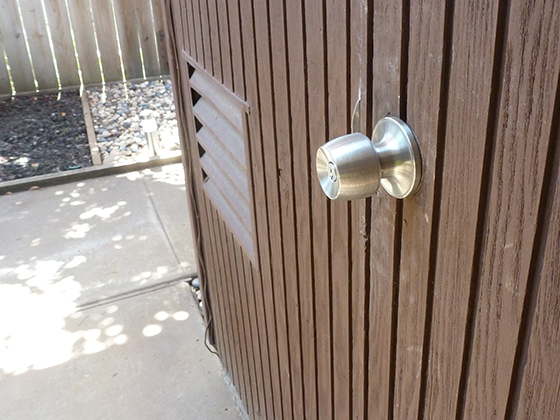 Inside, not much to speak of (apart from the water heater) and the walls looked scruffy as hell. For storage, just a high cupboard –we cleared out what little was in here, turning up a few nasties in the process.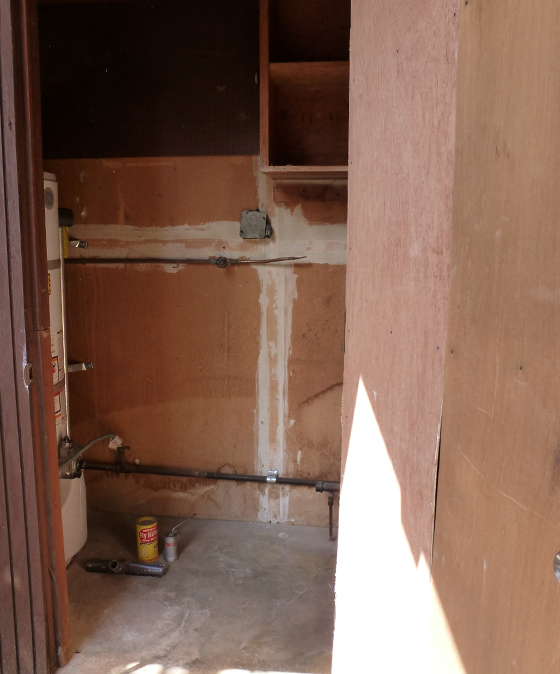 I wonder how long this toxic collection has been hiding in there? I'm pretty sure this fly killer is no longer legal, and requires expert disposal (as yet not taken care of). The oil can is cute. That can stay. Not the spoon though.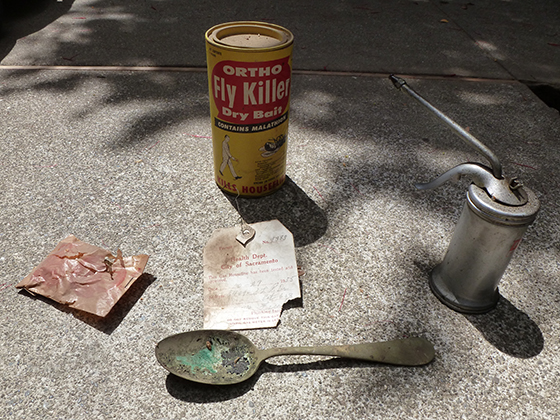 We also discovered these instructions for the radiant panel heating, which would have been fed from here. Originally, every Eichler in our neighborhood had Arro underfloor radiant. To my knowledge, all have since failed.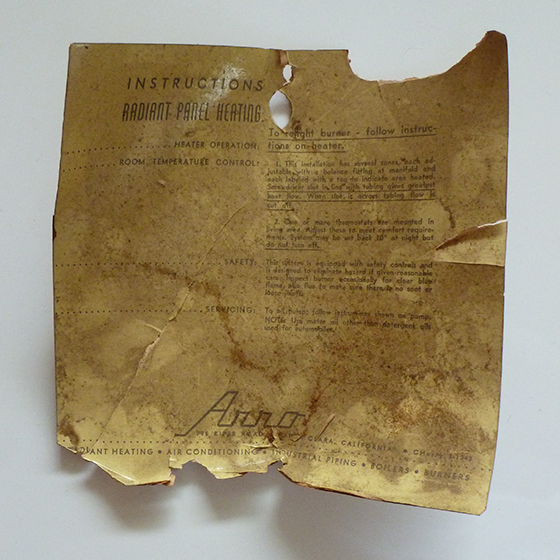 Next, we raided our growing garage wood pile for some shelf-worthy planks. We put these up and painted them gray (what else?) with leftover samples. We also painted the walls and door to match. We added some gray hook strips.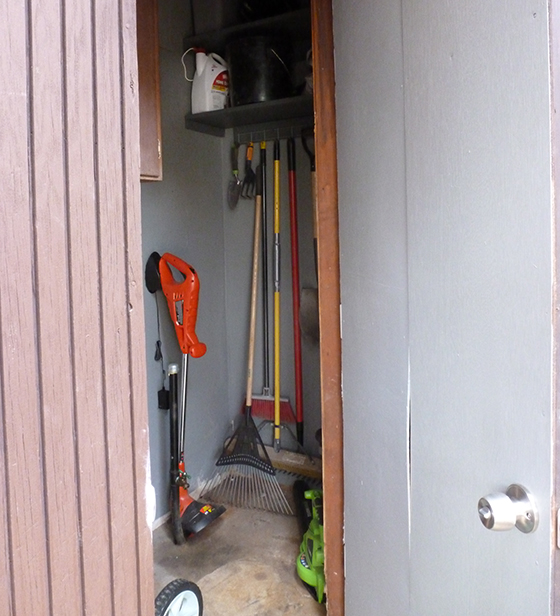 And now we have a fully-functional tool shed. This was a while back, and it's come in very handy since. Not that it looks like we do much yard work –our lawns are shot. I blame the water rationing. That, and our distinct lack of yard smarts.