We plan on replacing our flooring room-by-room, to phase the cost. We'll be installing Vinyl Composition Tile (VCT) throughout. We already have some very beige VCT in our living area, as shown below, behind some new samples we picked out.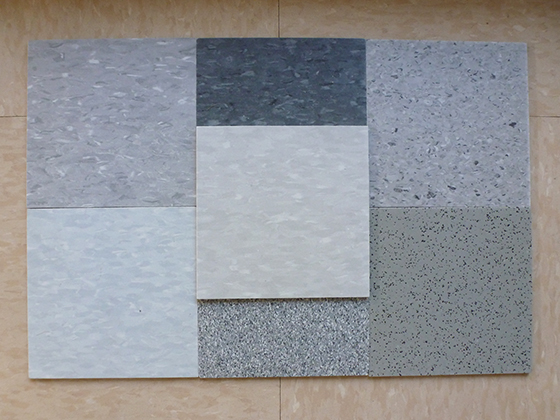 We rejected many more than these, and eventually settled on the center sample, Soft Warm Gray –it's just the right shade to complement our color palette, and is also from the cheapest collection, Armstrong's Standard Excelon Imperial Texture. Here's a close-up…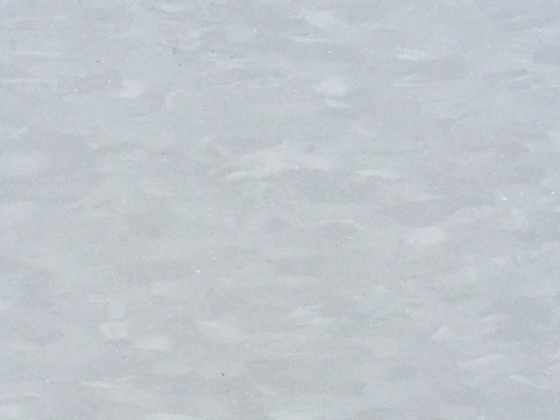 It's about as minimal as these tiles get, and looks a bit like concrete from a distance. Like I said, it's cheap, at 79 cents per 12 x 12 inch tile. And it's easy to install –which is great, as we'll be doing it. I'll let you know once we get started.