Time to get back in the saddle –I need to catch you up on where we're at, starting with this little (but important) project we tackled last month. These panels sit to the left of our front door, which is technically at the side of our house. And they are, or were, very orange.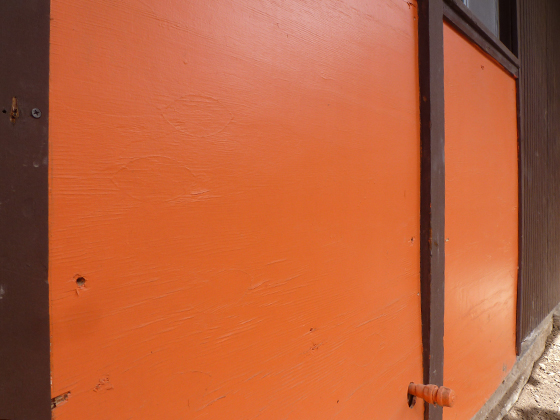 Not a problem in itself, until we painted our door lime green. I like both colors, but together? Uh-uh. Unfortunately, it took us a while to sort this, so I found myself regularly explaining our intentions to (pretty much) everyone who knocked on the door.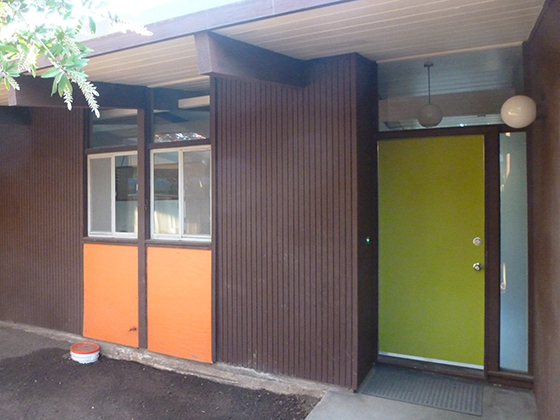 In our defense, it wasn't a quick job. The panels were in pretty rough shape, so we couldn't just paint them –they needed replacing. And now was the time. We removed the old panels, along with a layer of unpainted siding –identical to our exterior siding.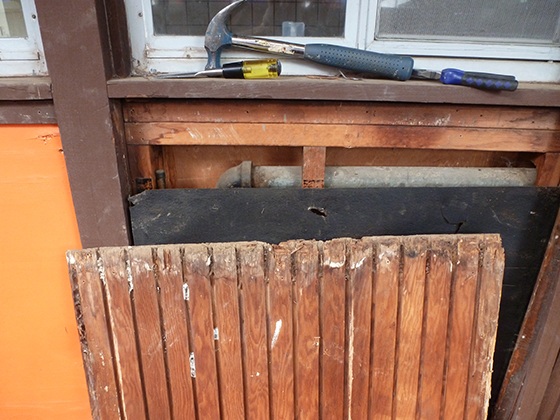 The framing was in decent condition, with a few problem areas. Mostly, we just needed to sand and paint, with some Bondo patching here and there. Some sections had eroded (not surprising in 60 years) so we measured-up and bought a few replacement bits…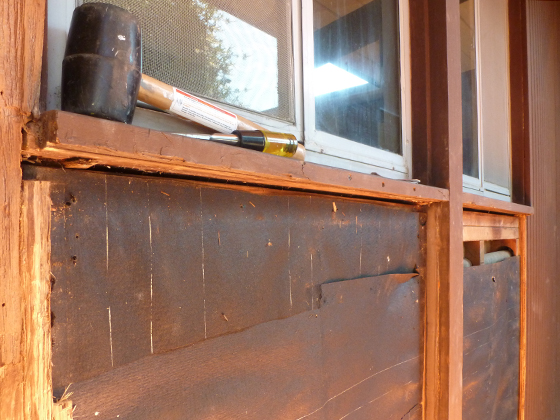 …along with the all-important panels. These sturdy plywood panels are as thick as the previous ones, plus the siding –we didn't see the sense in keeping two layers. We gave them a couple of primer coats, but we wouldn't be applying any green just yet.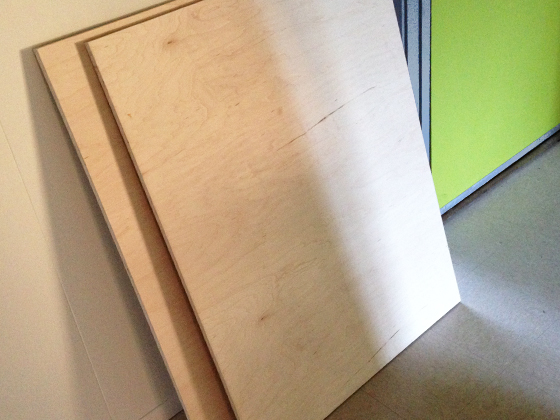 Lastly, we bought this handy drill attachment. We needed to cut a neat round hole, for the cleanout pipe, while preserving the core. This would (hopefully) allow us to create a really tight fit…a big improvement on the existing oversized hole.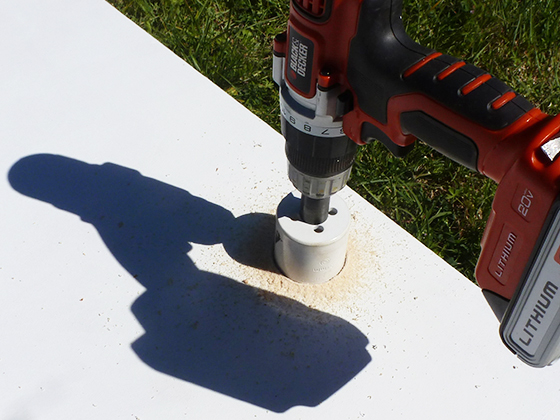 Despite me carefully marking the spot to drill, we had to wrestle to get the panel over the pipe. We then drilled a further hole in the core, to fit around the base of the pipe, before filling any remaining space. It looks a bit rough here, but should be slick when painted.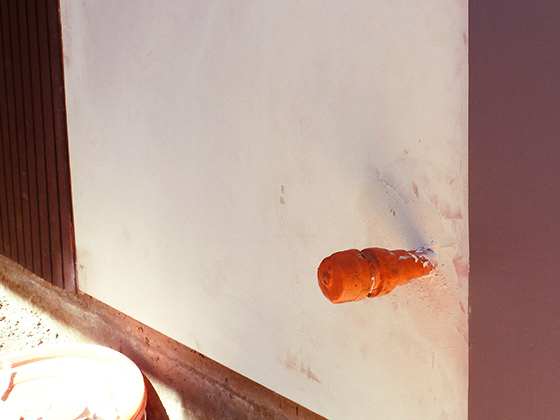 And here's the result. We also painted the trim gray, after restoring/replacing where needed. We had to stop ourselves from painting too much, but we couldn't resist seeing what the color looked like on the outside of the house. Clearly, we painted the panels green too.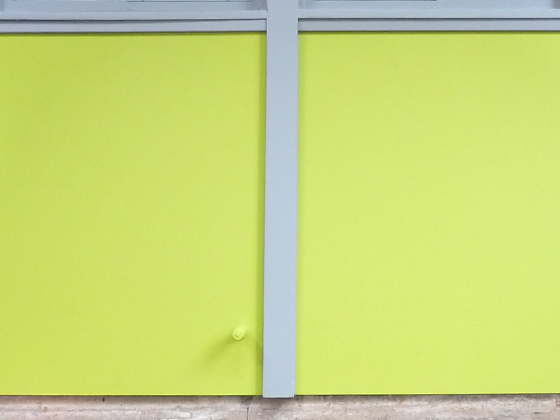 This was a lot harder work than I've made it look, but I chose not to bore you with depictions of sanding, Bondo-ing, chiseling, sawing, priming, painting etc etc. Let's just say, the work was worth it, and we're very pleased with how it turned out.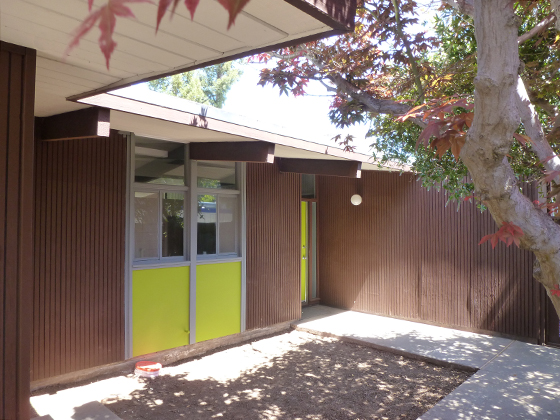 Here's another angle to confirm the door/panel color is a good match. Granted, this gray section does look a bit odd next to the brown siding (now I have to explain that to visitors) but it shouldn't be too long before we get this sorted.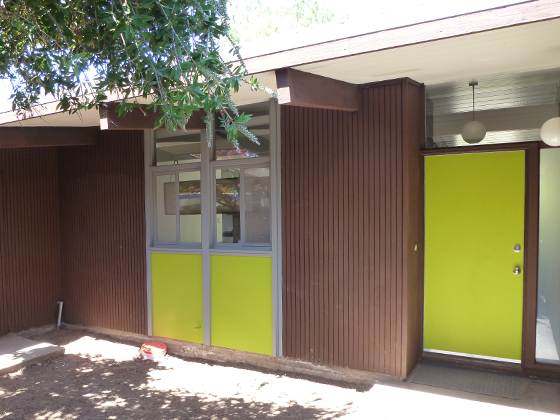 Honestly, we're still not completely sold on this gray –it still looks blueish here. We've painted a couple more sections around the back of the house, to observe it in different lights. Clearly, we need to be 100% happy before we paint the entire house.