We've coveted a Nelson Saucer for eons, but they're fairly pricey so we held off. Then two bargain opportunities in as many weeks. First, a friend offered a choice of saucers he'd picked up in San Francisco (thanks Justin!) but they were in pretty rough shape.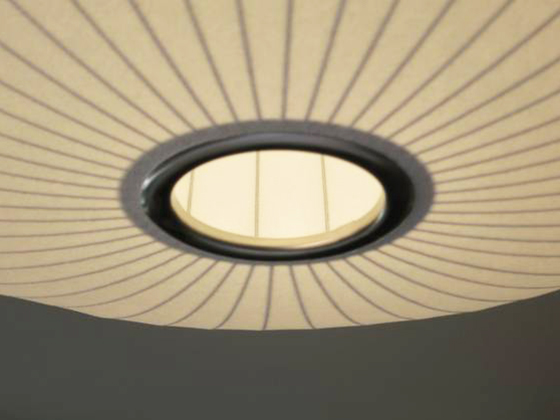 We thought hard, but ultimately decided the imperfections (marks/small holes) were too noticeable to live with, so we passed. Then, last Friday, I got an email alert for this Craigslist posting (where these first four pics are from). It seemed too good to be true.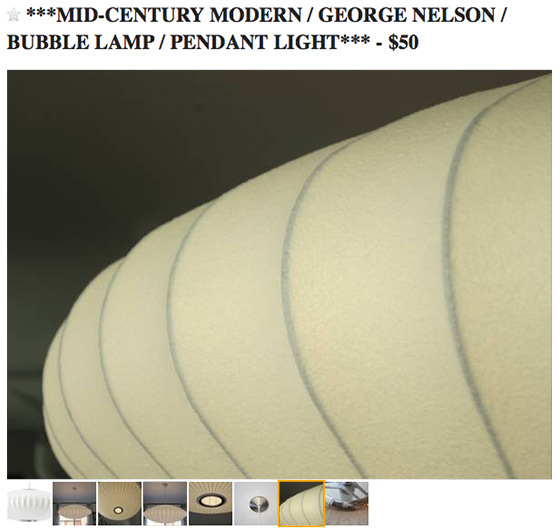 The label closeup looked legit, but $50 for a Large Nelson Saucer is uber cheap. The guy linked to the Modernica site, though he falsely identified the original cost as $270 –that's the small (17.5″) version. This sucker is double the size, and costs $435 new.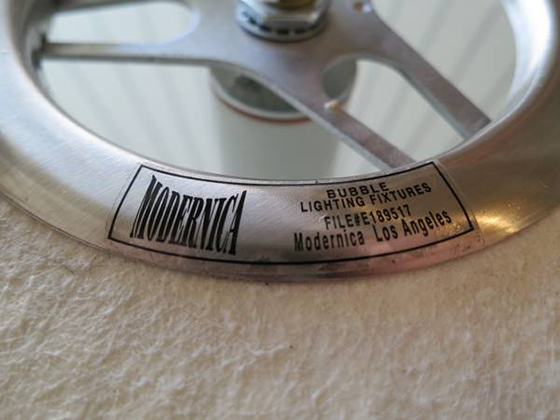 My scam radar was bleeping. The guy posted his address, and the neighborhood looked great on Streetview, so he couldn't be a crook, right? I rapidly emailed, staking our claim. Meanwhile, we got a second opinion from our friend, Kelly –he said "go for it". So we did.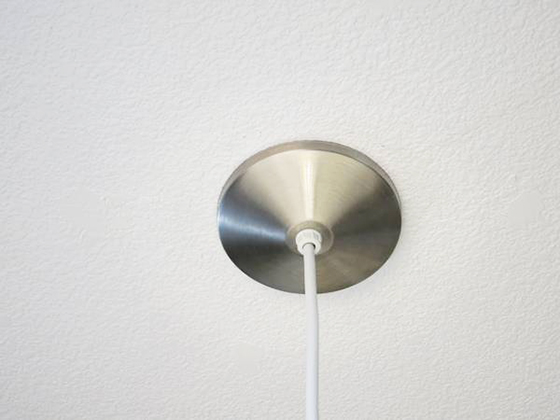 30 minutes later, we arrived in suburban utopia…feeling silly for even thinking it could be sketchy. We inspected the goods, and all looked great. The very nice man even gave us change from three (hastily withdrawn) $20 bills. We struggled to fit this bad boy in our Mini Cooper.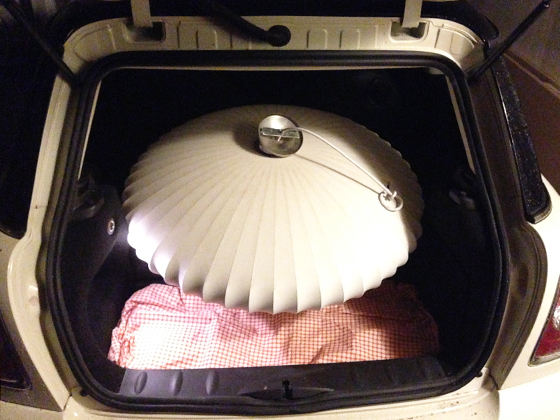 I know that's not saying much, but it is three-feet wide. Back at the ranch, we puzzled over where to put it. We'd always pictured one above our (currently non-existent) dining table, but it seemed constrained there, and we have an original globe in that spot (below, background).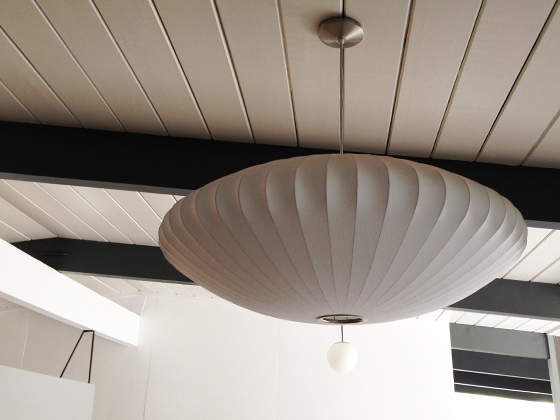 So it landed (spaceship-style) in our living area, where we need more light in the evenings. I fed my thirst for symmetry (an affliction, really) by centering it to everything –the dining area globe light, above, the beams and fireplace, below…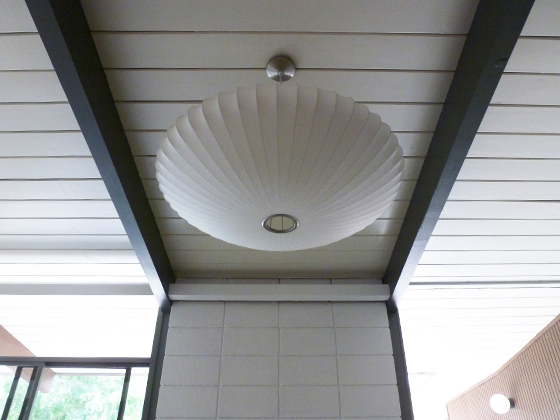 …and the row of globe lights in the kitchen, below. Once I was symmetrically satisfied (Karen is very patient with me) we stood back and admired our work. We haven't run electrical to it yet, so it's just a daytime/show fixture for now.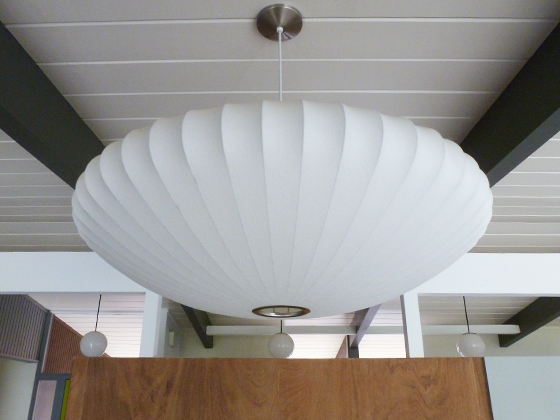 Eventually (when we get our foam roof re-coated) we'll drop-in electrical. Medium-term, we'll likely run it along the ceiling. Despite its lack of light (a crucial omittance, you'd think) we're amazingly happy with our new addition.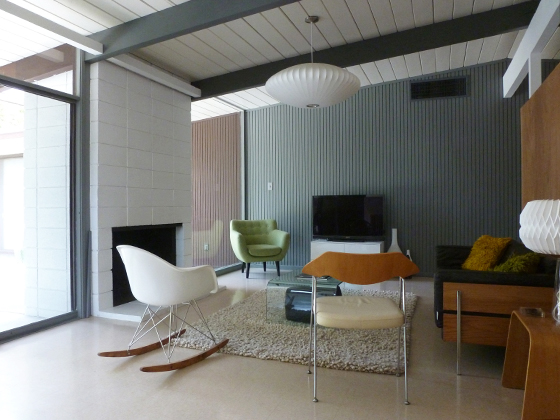 It looks like it belongs there, and provides a focal point for the room. Actually, you can't miss it. But not in a bad way –it feels appropriately sized, and has plenty of space to breathe. Not a bad score for our first ever (seriously) Craigslist buy.