The tree that keeps on giving. At least, it was. We removed it several weeks back, and our two-year shower of leaves, twigs and tobacco (at least, that's what it looked like) is finally over. We also eliminated the threat of this 40-foot leaning Chinese Elm falling into our house…or our neighbors' house –potentially an even bigger problem.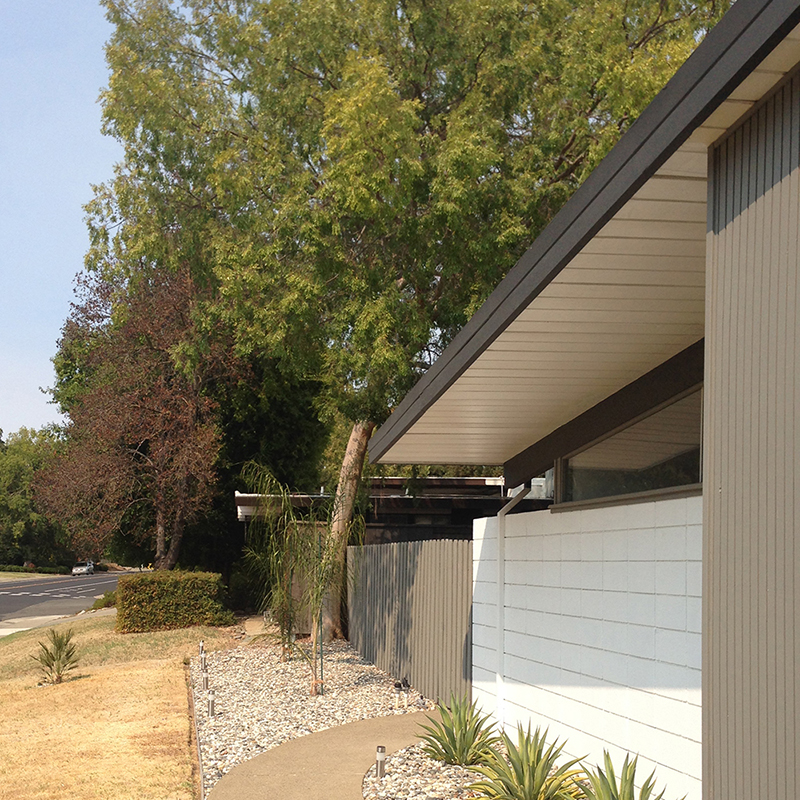 Unlike 99.9% of everything I post here, this was no DIY project. Though it may sound like fun, perching on high-up branches while twirling a chainsaw doesn't do it for me. So, for the second time since arriving (here's the first) we called in the tree killers. I jest –they really are nice people.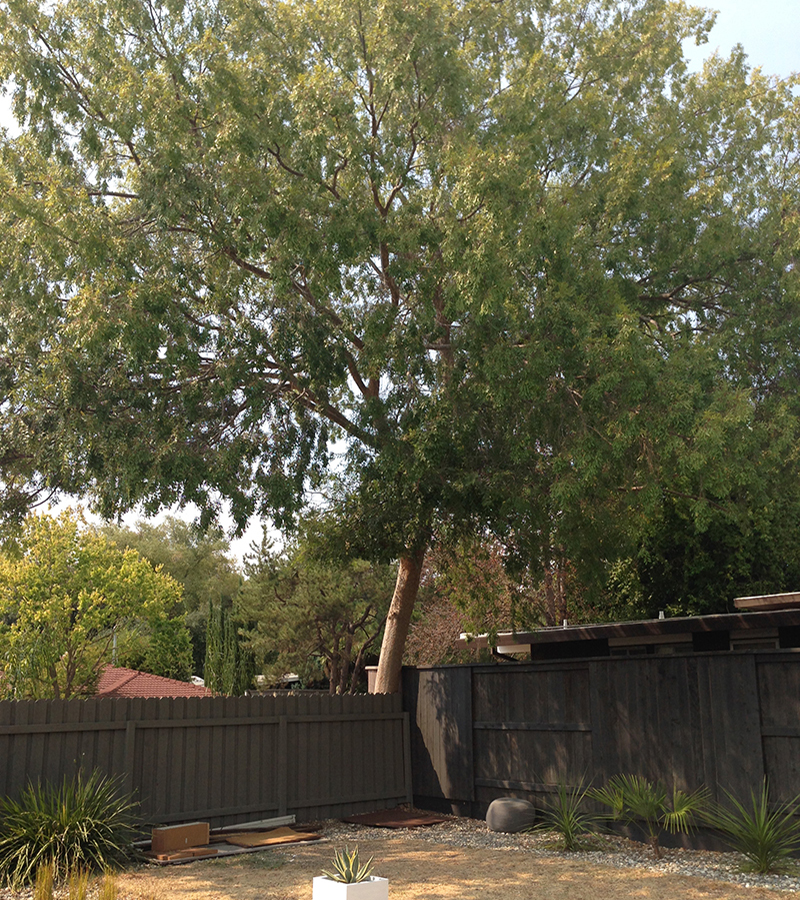 One obstacle removed: our solitary Yucca –we found him temporary accommodation, away from the action.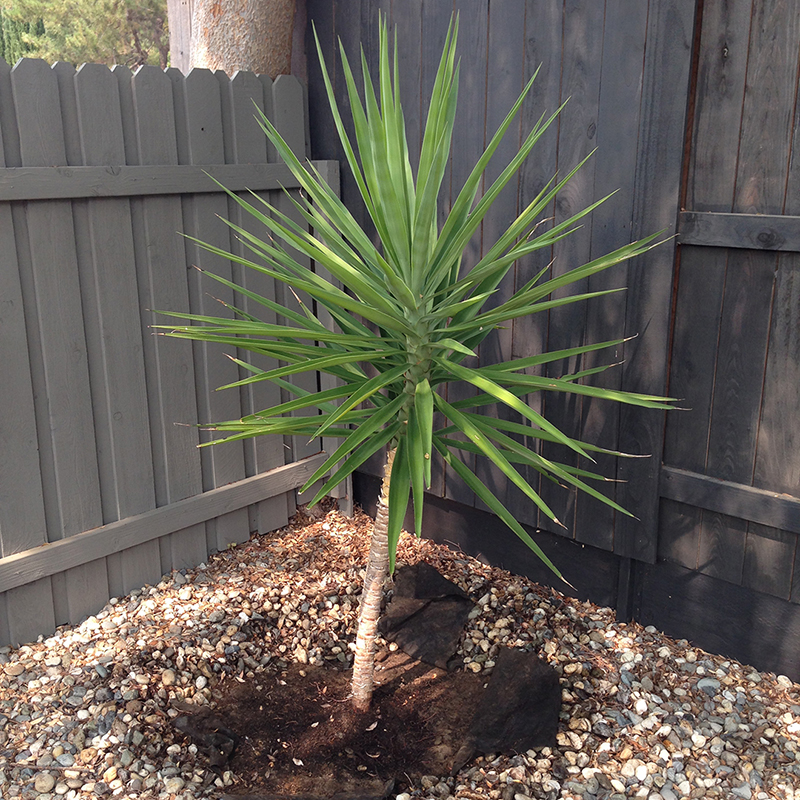 The tree-felling process was way more stressful than anticipated, due to next door's roof proximity. Each time one of these giant branches was lowered, we held our breath. Times like this, I curse our wall of glass (this view through our screen door, hence the grid lines). In retrospect, we should've gone out for the day. Or hidden under the covers.
And it was a full day –probably more work than these guys planned for. But they toiled tirelessly until dark, even returning next day to finish off/clear up. With the tree gone, it looks so bare. At least there are plenty of other trees around. We've also lost our west-facing shade, which is the biggest downside to us.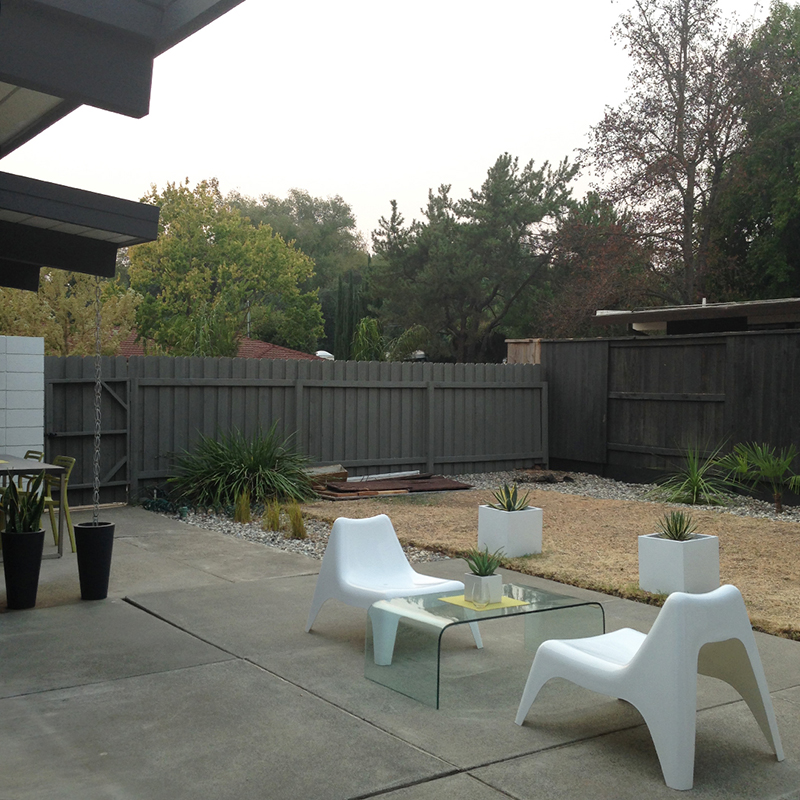 I'm sure neighbors don't like the change –nobody enjoys seeing mature trees cut down, and I get that. But it was the right decision for us. Our patio has stayed relatively neat for weeks, despite zero leaf-blowing. No more tiny leaves. No more of this 'tobacco' between our patio slabs. This is a BIG relief.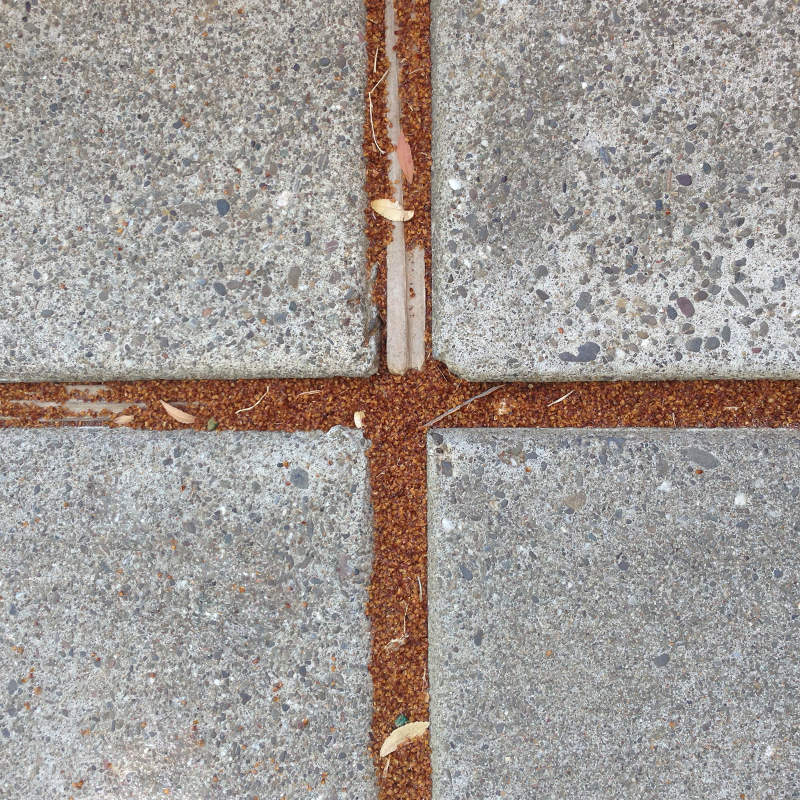 Last weekend saw our first big (and unexpected) storm of the season and, for once, we didn't panic –no violent tree swaying or ominous fence creaking. We just sat back and watched the show. This pic taken at the front, yesterday, when our regular blue skies had resumed.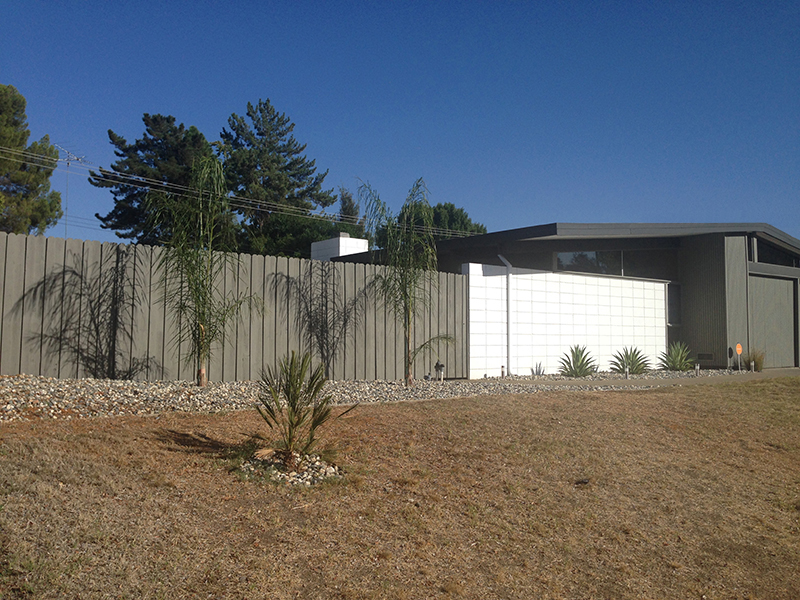 These Queen Palms we planted (by the fence) are quick growers, especially with more of the sunshine they crave –they'll fill the void somewhat, providing some green and (eventually) shade. Talking of green, or lack of it, we will do something about our 'grass' at some point –promise (I'm talking to you, neighbors).