It was my birthday last Saturday. In celebration, I reset our broken (yet much-loved) flip clock, which can't advance the date unaided. I might just leave it on June 7th, making every day my birthday. Not that Karen would buy that.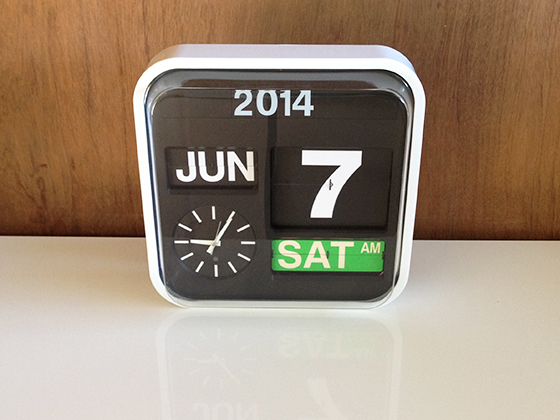 Amid kind gifts from family and friends (thanks all!) I got some stuff for the house. Some of this will pop-up in future posts, so this is just a quick peek. We've had this PANTONE artwork for ages (along with multiple other colors) but we needed a frame. So I got one.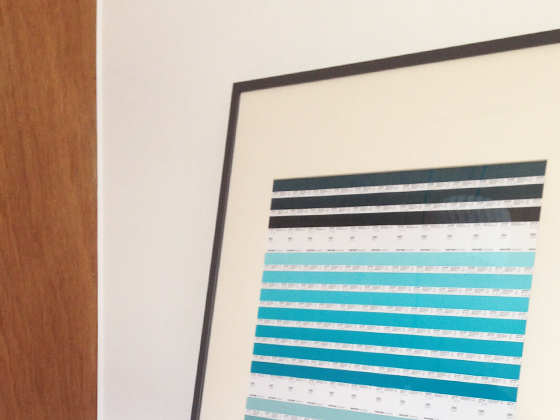 Next, this Nelson (repro, we're not made of money) clock. I spent about twenty minutes, going room to room, before settling on this spot, opposite our front door…the very spot Karen had identified immediately. She's usually right about these things.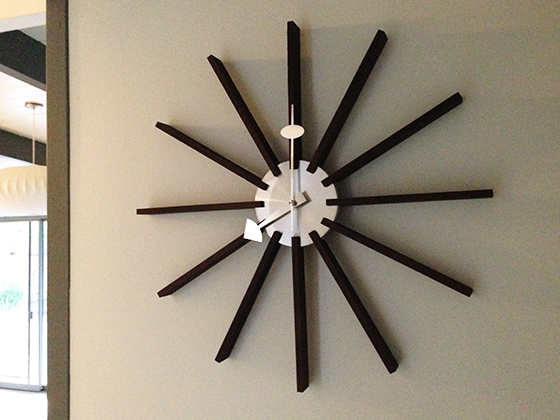 I also got two matching pillows, in gray textured crosshatch. These will sit on our couch, elevating it from 'uncomfortable' to 'almost comfortable' status. We really should buy based on comfort, but we're just not La-Z-Boy people.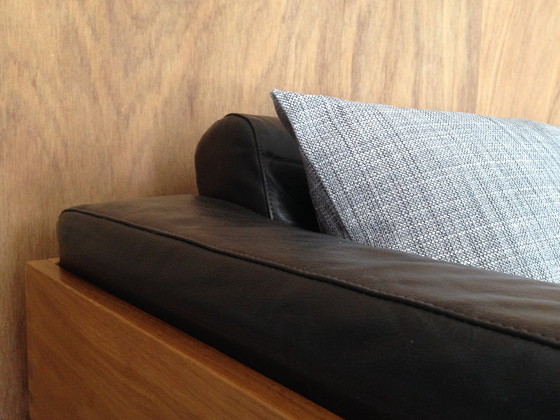 Certainly the least inspiring share, these legs and angled brackets. I got two sets, for a couple of furniture projects I've been planning for ages. Trust me, the end result will be more exciting. At least it'd better be.
We bought another few bits and pieces with gift money (what birthday would be complete without a trip to IKEA?) but I don't have time to share everything…and you may just fall asleep. What I will share is this, which made my day…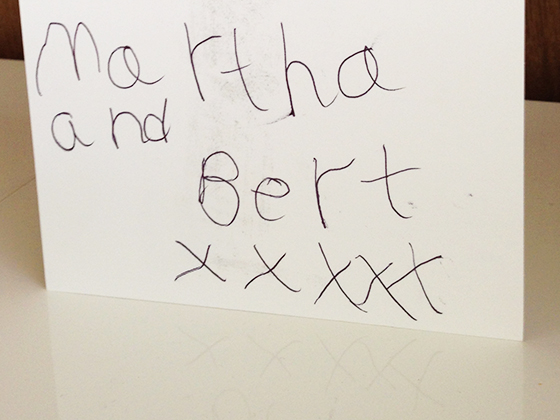 …a handwritten card from my beautiful 5-year-old niece, Martha. So sweet. It's co-signed by Bert, my dog-like cat (he even plays 'fetch') who's lived with my sister since we moved from England. More projects and house stuff coming soon…