Now we're REALLY getting paranoid –yet more neighbors (and friends) are selling-up and leaving! We're über sad to see these guys go, but very happy for them, as they begin their next chapter. Anyhow, the house is an absolute peach.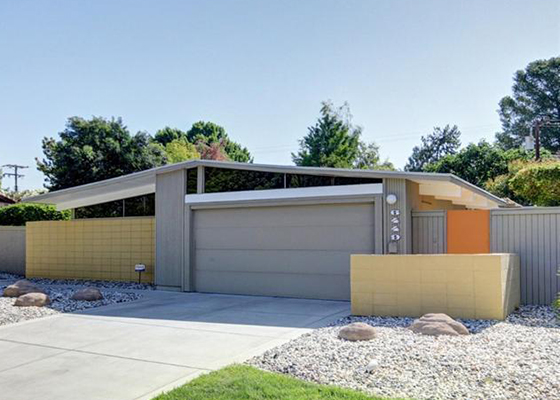 It's a 3 bed/2 bath 1600+ square-foot Eichler Home, built in 1955, as per most of our neighborhood. When we moved here, this was one of the stand-out homes. Happily, we soon became friends with the owners, so we got the tour.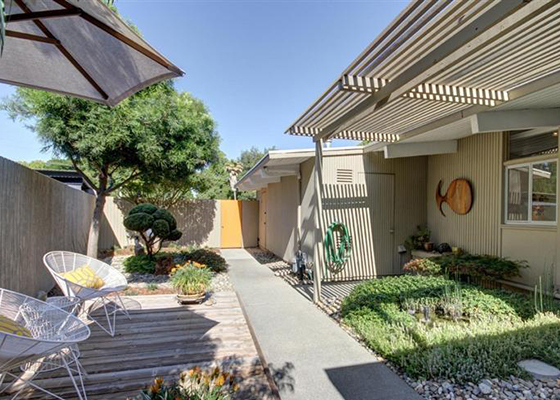 The house is private from the street, with a low cinder-block wall, fence, and secondary front door. This conceals an oasis courtyard, leading to the actual front door. Inside, polished concrete floors, a muted color palette, and tasteful updates.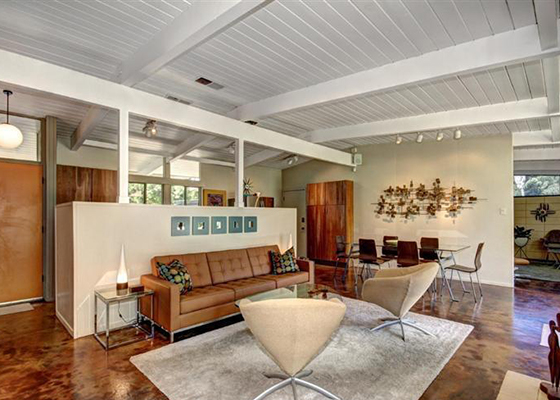 Above is the main living area. The front door is shown top-left, and you can just see through to the all-purpose room, top-right. The kitchen wall has been partially removed, opening up the space, and revealing views to the outside.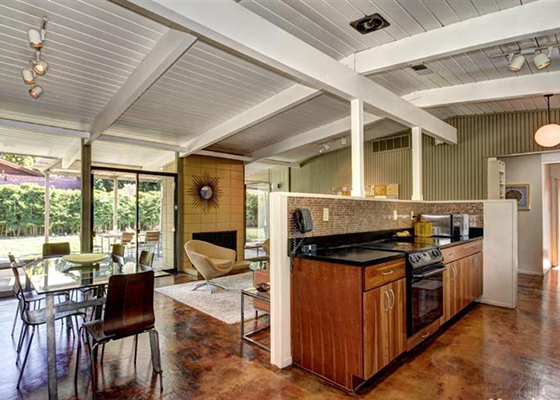 Speaking of which, this home boasts spectacular outdoor space. Sliders from the living area, all-purpose room, and master bedroom all lead out to a manicured patio, which enjoys some much-needed shade in summer.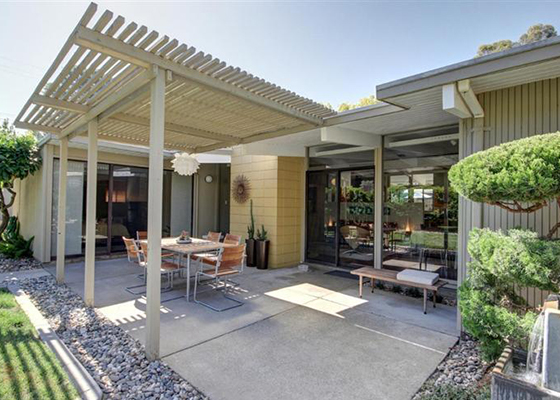 Around the back, the source of our ultimate envy, a gorgeous pool. With its simple lines, it's way more minimal (and to our liking) than most you see. This is a great spot to sit and admire your lot, while catching plenty of rays.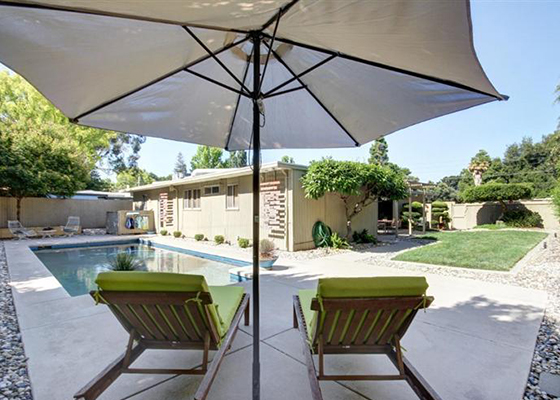 This area also has an elevated deck, which has (apparently) been used for band performances, and even weddings, in the past. Love those green loungers too –wonder if they come with the house?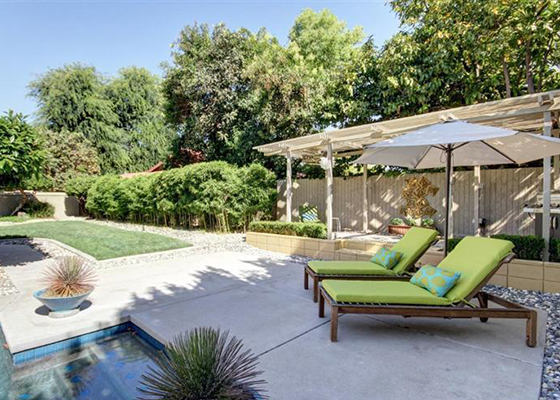 Back inside, everything has been tastefully updated/maintained during the owners' lengthy tenure. The master is the largest of three bedrooms, and gets some shade from the west-facing exposure in hot summer afternoons.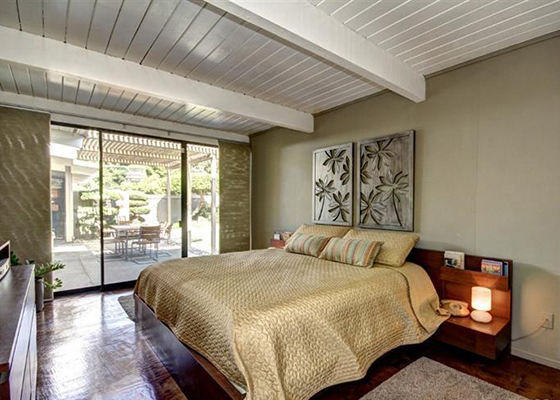 Check out the listing for more details and pics. This stunning home is offered for $499K, through Luis Sumpter, of BHG Mason-McDuffie. Open houses planned for 11am-2pm this Saturday and Sunday. Hope to see you there!
Disclaimer: I am a Sacramento Eichler owner, and these observations are my own. Prospective buyers should conduct a home inspection, via a licensed professional.
Save