We bought the last Eichler for sale here, but soon we'll no longer be the neighborhood newbies. 6489 South Land Park Drive is about to hit the market. We already had a sneak preview, at the garage sale I mentioned –an immaculate 2-car garage, by the way.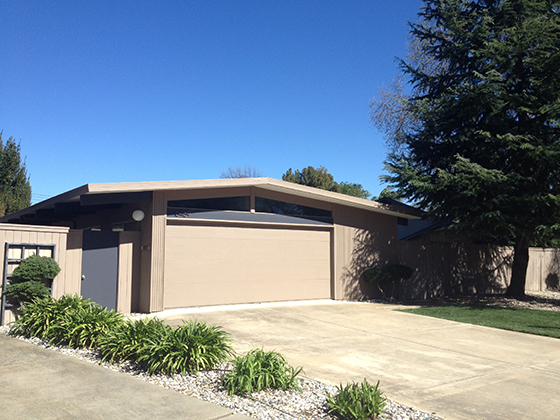 The house is listed as a 5-bed/2 bath (extended from a 3-bed) and the addition is completely in-keeping. Some areas have been updated/remodeled, but the house retains many original features, and looks extremely well taken care of.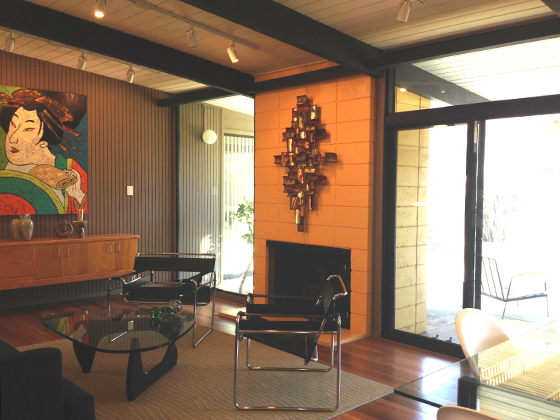 Most of the wall between kitchen and living room has been removed (you can see ours here) to make the space feel more open, and allow more light in –many neighbors have done this. As you can see, the kitchen isn't original, but it's been tastefully updated.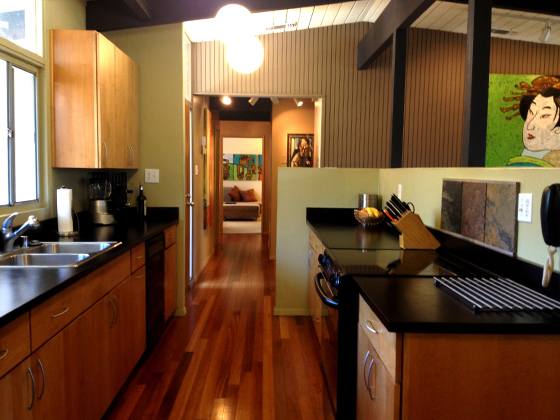 It's a good-sized lot, just shy of a quarter acre, as per most of the Eichlers around here. The landscaping is slick, and low-maintenance, featuring minimal lawn –great for coping with low-water winters, like the one we've just had.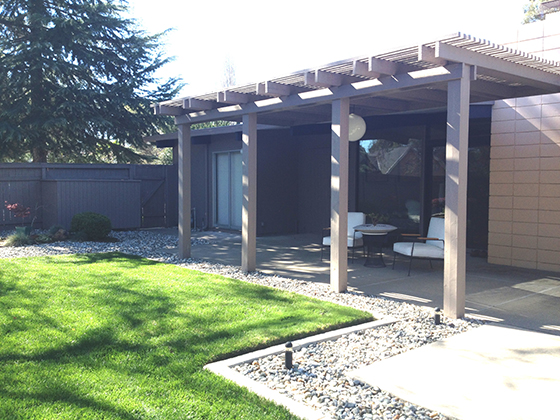 The agent is Michael Triglia (also a neighborhood Eichler-owner) who kindly sent me these preview pics. The home will be MLS-listed tomorrow, for $479,000, with an open house on Sunday, March 16, from 12-3pm. We'll be going, naturally.
Disclaimer: I am a Sacramento Eichler owner, and these observations are my own. Prospective buyers should conduct a home inspection, via a licensed professional.
Save