During our extensive Eichler research, and even before we'd considered buying in Sacramento, we discovered a real treasure –the original sales brochure, uploaded by fellow Eichler fans (now neighbors) who bought homes here before us.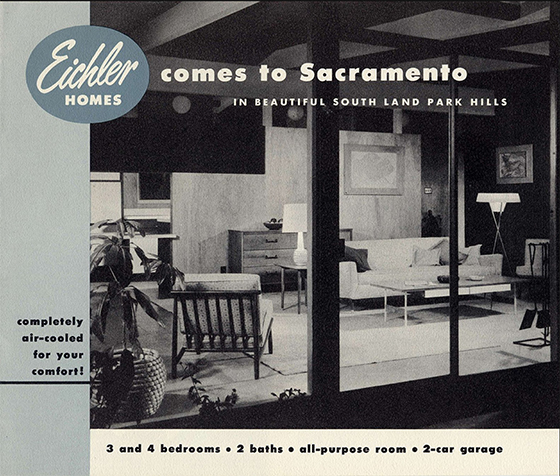 Now we own here, it's a treat to look through this 8-page brochure, containing photographs of homes just like ours, flanked with cool illustrations and surprisingly compelling copy, tempting 50s buyers to "live the California way".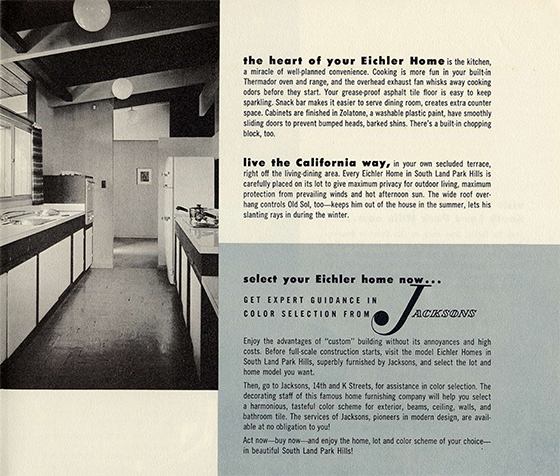 The kitchen shown above is exactly like ours, but laid-out in reverse, as is the view from the all-purpose room, below. Interesting to note how the "custom features" listed typically disappear from homes over the years.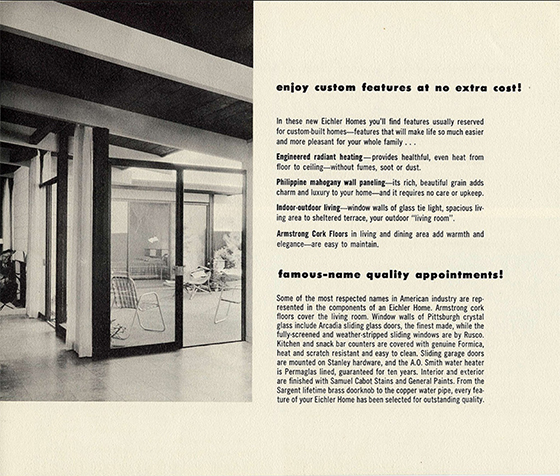 As far as I know, the under-floor radiant heating has now failed in almost all 60-something Eichlers here. Ours apparently gave up relatively recently. Unpainted mahogany paneling is also rare, and cork floors obviously deteriorate.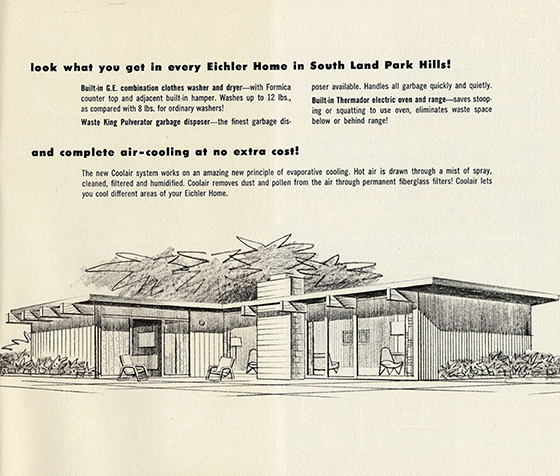 The brochure also includes a map of the area and floorplans for the four original layouts. Being the Eichler nerd that I am, I downloaded images of all the pages and assembled a PDF of the full brochure, which you can read here.
Save