After a false-start with flimsy Formica, we needed a more robust solution for our kitchen backsplash. We considered stacked white tile, but weren't convinced. Instead, we revisited a material we'd used before, in England: acrylic. Looks like glass, but cheaper and easier to handle.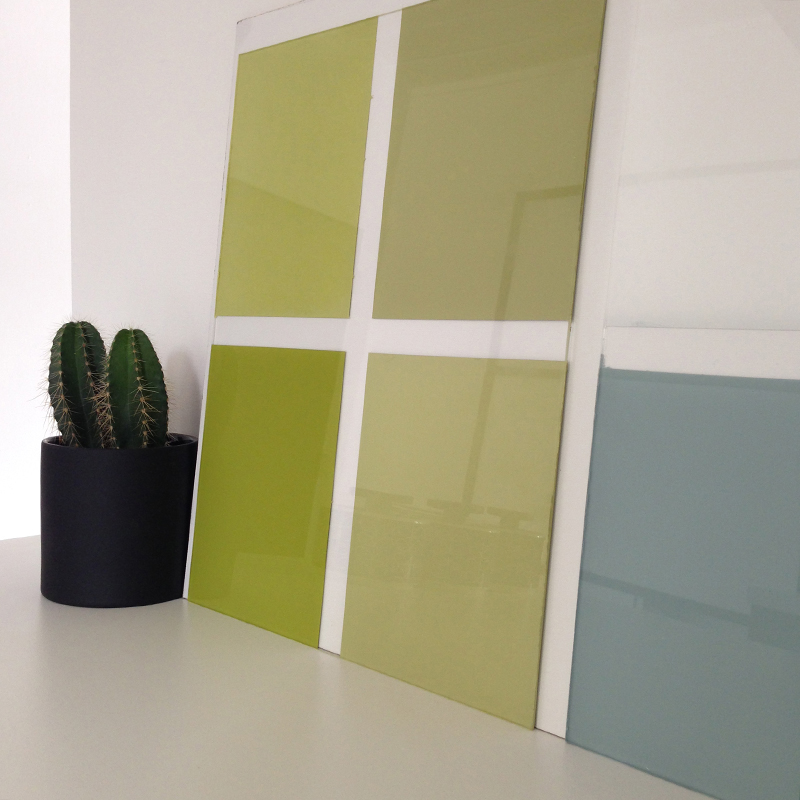 We'd be painting the reverse, so the finish is guaranteed. You can also pick any color –dangerous, with our record of indecision. We painted samples (muted greens and a grayish blue) and asked Instagram/Facebook friends for feedback. The verdict was clear…or rather blue.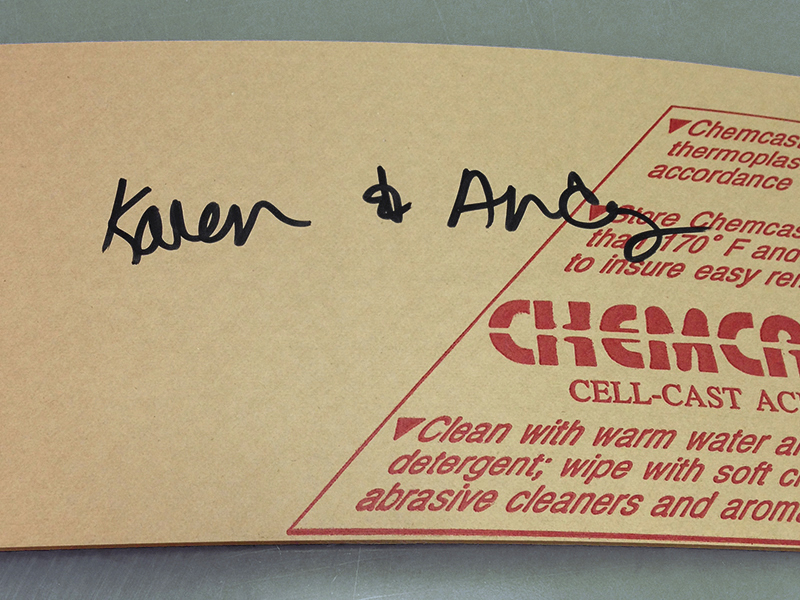 We measured-up and ordered at TAP Plastics –helpful guys, who even got our names right…though they seemed puzzled by our choice of backsplash material. We assured them we knew what we were doing. Back at the ranch, we cut holes for electrical outlets –drilling the corners, then connecting the dots.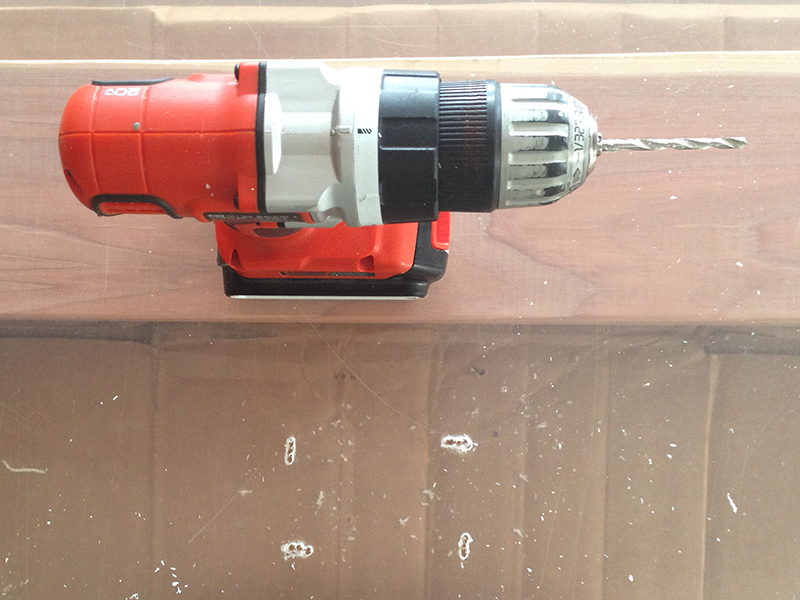 Important to do this before you paint, so you can see through the acrylic, to mark the holes –sounds obvious, but we almost forgot. Karen painted multiple coats, then we left to dry thoroughly. The blue came out just as we hoped. Be aware that colors appear slightly darker through the acrylic.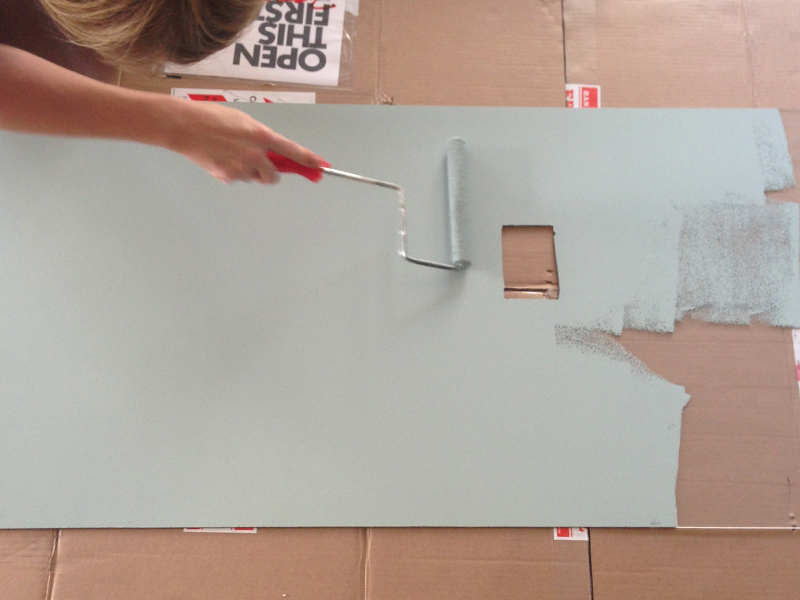 Next, we applied silicone to the wall –quickly, to allow maximum working time. Repetitive gun-squeezing is uncomfortable, so we took turns, until it was covered. This was Karen's 'go' as I hastily snapped a blurry pic. You can see where we marked the top point in pencil, during a dry install.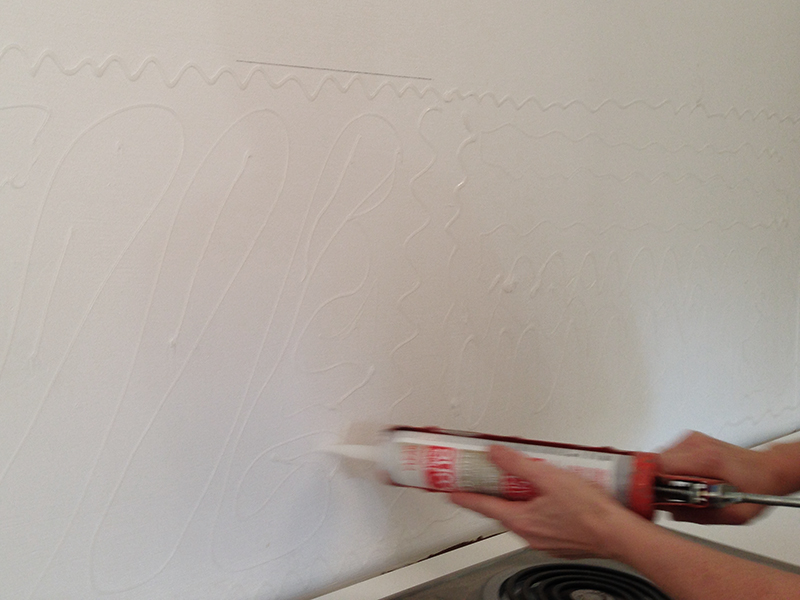 No pics of the next stage, as we both positioned the acrylic, smoothing to ensure adhesion. A nervous moment, as you don't have much time to work with. Once in place, we added outlet covers and switch plates –we stuck with our original gray, as it complements the blue nicely…we think.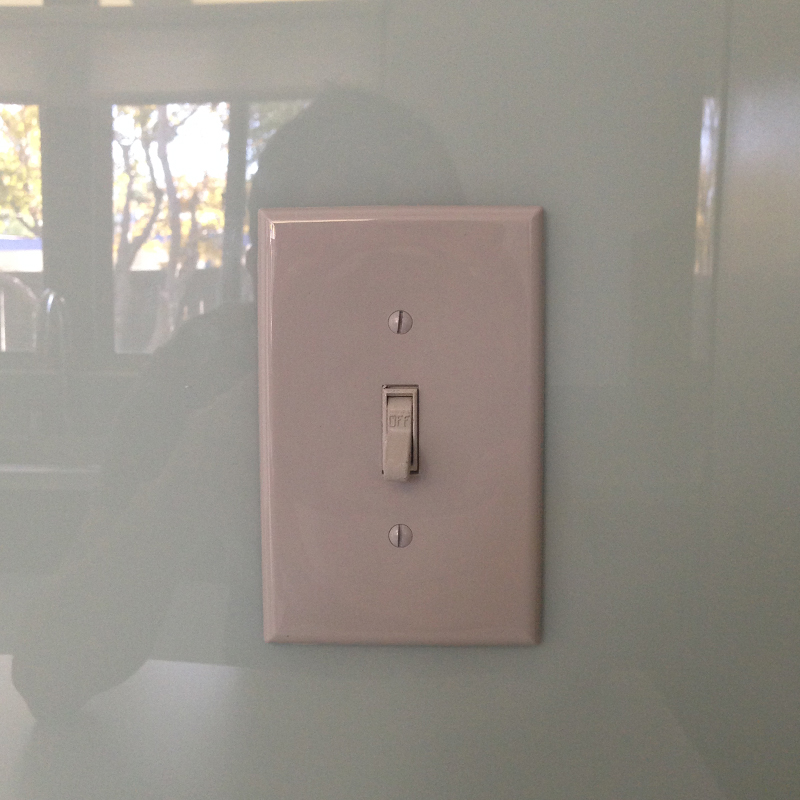 We caulked the top of the backsplash, and also where it meets the counter. We installed ours behind, so we could replace the counters later, but it could also be placed on top. Finally, we touched up the white paint to cover those pencil marks (still visible below).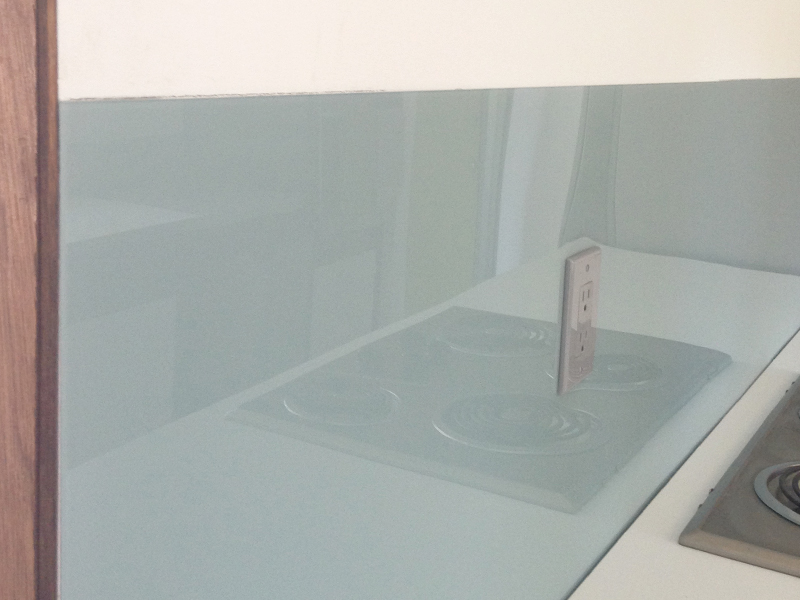 We'd recommend painting the wall (behind) the same color as the backsplash. We lost the tiniest (almost undetectable) speck of paint during install, and you can just make out some white, if you know where to look –painting the wall matching blue would have prevented this.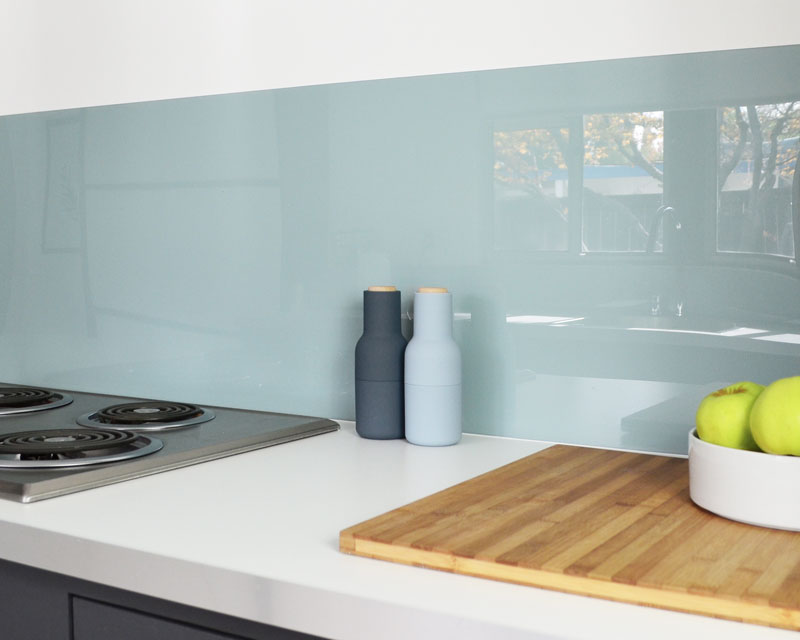 But we're very happy. We love the color, the reflection, the smooth texture, and the ease of cleaning. We've lived with this for about a month, and it's still like new. We realize the wall above it looks a little blank –we're adding shelving (plus color-coordinated knick-knacks) later this week.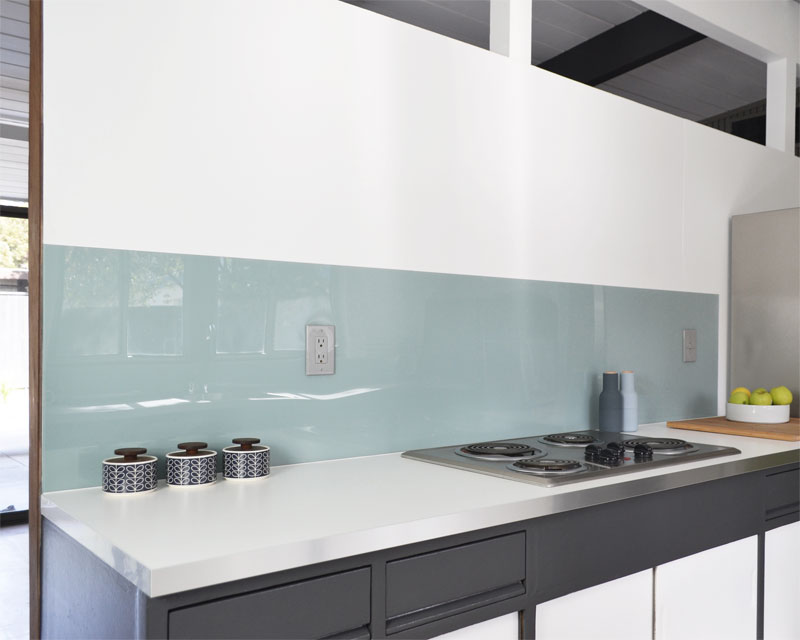 You'll probably notice we painted the cabinets, in our dark gray beam color –they used to be a wishy-washy light gray. We like this much better. We've also made some functional improvements, including smarter internal storage. More on all that coming soon…